Optimizing vitamin D for pig and sow performance
Optimizing vitamin D for pig and sow performance
Learn more about the importance of ensuring swine herds have the optimum vitamin D3 levels at each life stage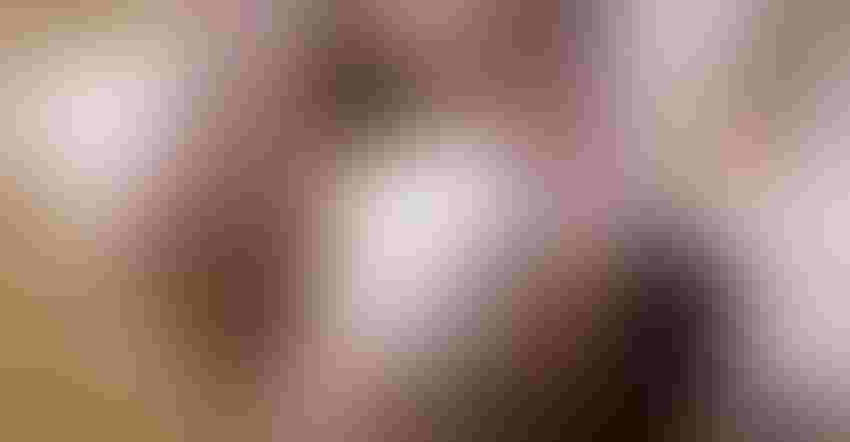 Today's higher producing sows and faster growing pigs being raised indoors require producers to be more diligent when managing the vitamin D status of their herd. To fully optimize the genetic potential within their herds, and to improve overall nutrition status and profitability, DSM recommends using Hy•D®, a proprietary metabolite of vitamin D, 25-OH D3 that supplements vitamin D3.
Adding 25-OH D3 directly into the diet is highly beneficial to animal health and productivity. Hy•D is consistently and efficiently absorbed by the animal, eliminating the need for conversion in the liver, so optimal vitamin D levels are reached more quickly.
When combined with existing vitamin D sources in the diet, Hy•D helps overcome absorption issues frequently experienced by swine and results in higher 25-OH D3 levels in the bloodstream. The 25-OH D3 is critical for the utilization of calcium and phosphorus for stronger skeletal structures, improved immune health function, and optimized animal performance from birth to finishing.
Research has also shown optimal vitamin D nutrition in modern swine production is essential for ideal sow health, reproductive longevity and skeletal maintenance, improved neonatal nutrition, and the development of unborn pigs. When swine are fed Hy•D, they are more likely to produce more selected gilts and to experience fewer farrowing difficulties. For swine producers, this has a direct impact on production and profits.
Another way swine profitability can be increased is by sows and gilts producing healthier, faster growing piglets throughout their lifetime. Hy•D has been shown to help sows and gilts improve their lifetime performance and to maximize their profit potential by improving their ability to metabolize vitamin D.
Hy•D has also been shown to impact the number of gilts being selected for the sow farm. Field trials around the world have shown that seven percent more gilts were selected on average when their diets were supplemented with Hy•D.
When animals experience insufficient levels of vitamin D, it may inhibit their growth, decrease their appetite, or cause them to lose weight. However, those aren't the only health issues producers should be concerned with. Rickets with flared growth plates, and osteomalacia in adult swine, are additional symptoms of insufficient vitamin D levels that, if left unchecked, can negatively affect the animals' lifetime production.
DSM encourages producers to closely work with their nutritionist or veterinarian to ensure their herd has the optimum vitamin D3 levels at each life stage. Measuring 25-OH D3 serum levels is the accepted method for determining an animal's vitamin D3 status.
Read additional details about the Optimum Vitamin Nutrition guidelines.
Subscribe to Our Newsletters
Feedstuffs is the news source for animal agriculture
You May Also Like
---