N&H TOPLINE: World Veterinary Day focuses on sustainable development
N&H TOPLINE: World Veterinary Day focuses on sustainable development
Livestock surveillance could detect RVF before transmission to people.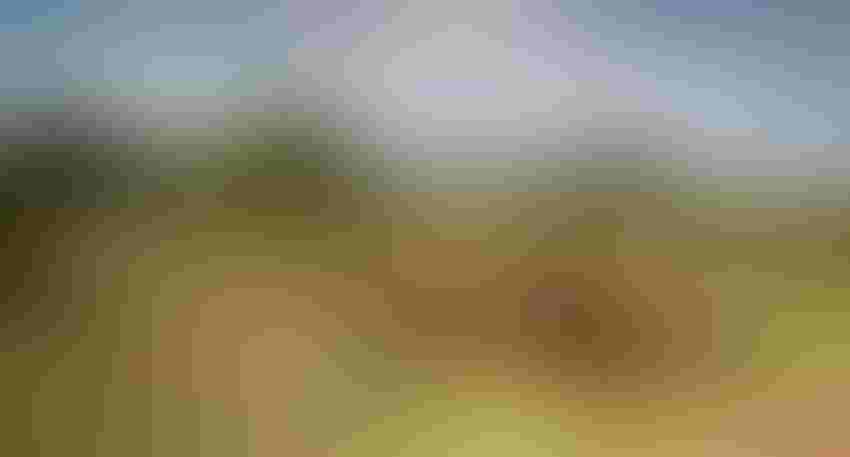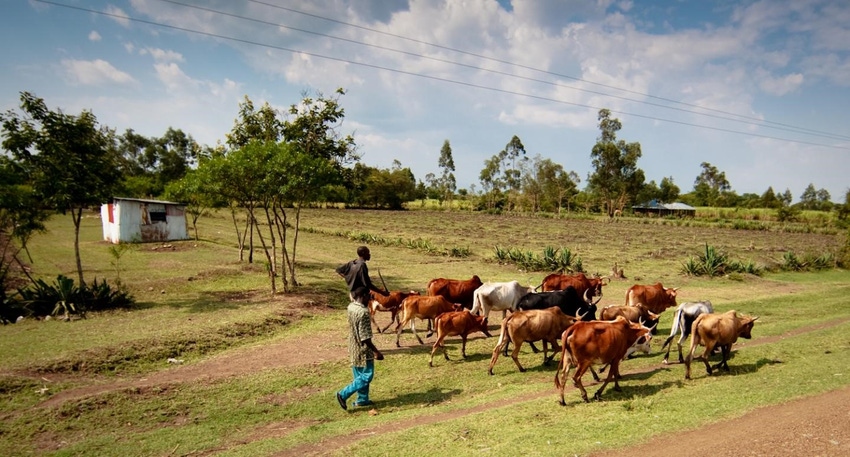 This is a "Kenya cattle drive."
Credit: Greg Westfall, Flickr (2009).
Around the globe, animal disease threats once thought to be geographically defined have been spreading to new territories, such as African swine fever virus spreading further into Eastern Europe.
Global animal and public health officials have been expanding on the "One Health" concept to monitor and contain these threats.
With World Veterinary Day on April 28, the World Organization for Animal Health (OIE) is emphasizing the role of the "veterinary profession in sustainable development to improve livelihoods, food security and safety."
According to OIE, it is estimated that the world population will reach 9.7 billion people by 2050 and that the demand for animal protein and byproducts will grow in step.
By preventing and controlling animal diseases, OIE said veterinarians play a crucial role in securing sufficient amounts of safe, high-quality food, thereby improving the health and welfare of people and animals. They contribute to ensuring the existence of sufficient resources for future generations by supporting the development of sustainable, responsible and efficient livestock production systems.
Furthermore, OIE noted that the veterinary profession is responsible for the control and inspection of animal products at all stages "from farm to fork" to guarantee safe food to the world population.
A case in point is the occurrence of Rift Valley fever (RVF) in eastern Africa, which has often been linked with El Niño rainfall.
To curb future outbreaks of RVF, M. Kariuki Njenga and colleagues carried out enhanced syndromic surveillance of 22 high-risk RVF counties in Kenya to collect data on RVF-associated syndromes and risk factors in livestock from November 2015 through February 2016. Their research, recently published in PLOS Neglected Tropical Diseases, could provide the first step toward establishing a national syndromic surveillance system for livestock in Kenya.
Routine livestock surveillance in Kenya is primarily passive, with farmers reporting animal illness to public and private veterinarians rather than having routine checkups performed on the livestock, according to an announcement from PLOS.
The enhanced surveillance system consisted of an RVF Alert Center that received, compiled and reported the surveillance data on a weekly basis from both the livestock farmers and the sub-county veterinary officers, who carried out the surveillance at the sub-county level. To evaluate the relationship between the reported syndromes and rainfall, the researchers compared the weekly livestock reports with reports of flooding and mosquito swarms.
All herds had reports of bleeding, abortions or death. Also, mosquito swarms were observed in 216 out of 362 livestock cases reported, compared to 211 reported cases when there was no flooding. The researchers identified 69 suspected RVF cases from 45 farms, and from those data, 24 cases from 18 farms met the definition of a probable RVF herd, the announcement said.
This pilot, although focused on a select number of farmers during the light rainfall season, showed that the number of reports of abortions and hemorrhagic disease were highest in the months that reported the highest rainfall.
"The enhanced surveillance for RVF reported here provided animal RVF disease data that served as an effective early warning for a major outbreak, giving a chance to prevent spillover to humans," the researchers said. "The pilot created a model communication network for emergency reporting of animal health status between farmers, county government surveillance officers and the national government."
The article in PLOS Neglected Tropical Diseases is available at http://journals.plos.org/plosntds/article?id=10.1371/journal.pntd.0006353?
This research was funded by the U.S. Centers for Disease Control & Prevention's Global Health Security Agenda.
Subscribe to Our Newsletters
Feedstuffs is the news source for animal agriculture
You May Also Like
---