N&H TOPLINE: International research centers expand
N&H TOPLINE: International research centers expand
University of Guelph to open advanced swine education center; New Zealand creates southern dairy hub.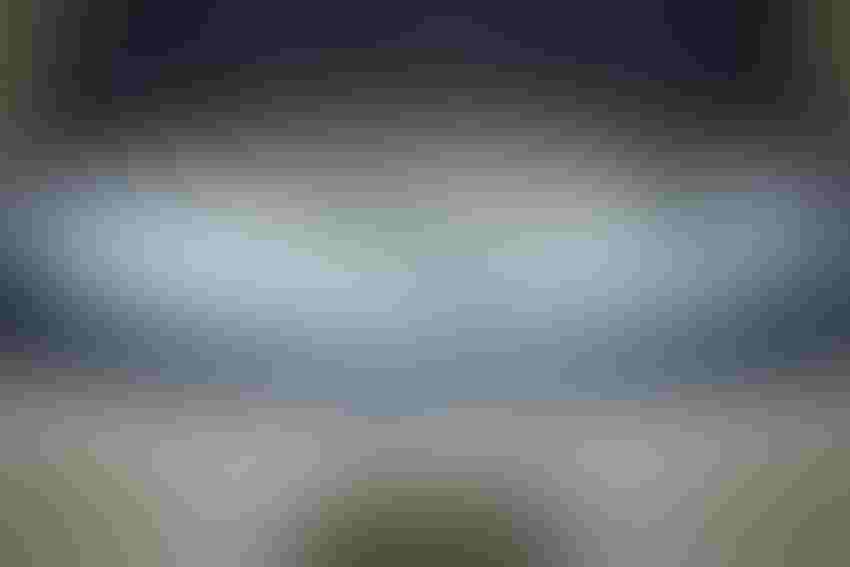 New Zealand Southern Dairy Hub
AgResearch New Zealand.
In Ontario, the University of Guelph's Ridgetown Campus will soon be home to one of the most advanced swine learning facilities in Canada.
The 6,600 sq. ft. Swine Education Centre will open this fall at Ridgetown, Ont., offering training and education for agriculture and veterinary technology students and industry producers.
The $500,000 project is funded mostly by the Ontario Ministry of Agriculture, Food & Rural Affairs through the Agricultural Research Institute of Ontario, with Ontario Pork contributing 20% of the budget.
"It will feature state-of-the-art technology with a precision sow feeding system and a high-tech data recording system," said Ridgetown Campus director Ken McEwan. "Each semester, agriculture diploma students will have a significant number of experiential learning opportunities in the new facility, learning about the day-to-day operations and most recent production practices."
The facility will house up to 150 animals. It will be used by about 300 students each year for studying courses such as livestock systems, animal science, pork production and animal health.
The center will accommodate up to 30 learners at a time in a biosecure viewing area.
"We are grateful to our partners in government and at Ontario Pork for their exceptional contributions to this important project," said Malcolm Campbell, University of Guelph vice-president (research), at the launch event.
"This center will help students learn the most recent innovations in pork production and animal welfare while providing insights and expertise to innovative and hard-working farmers and pork producers," Campbell added.
The facility will also offer education on leading swine production practices for the general public.
The new facility has been constructed to meet codes set by the National Farm Animal Care Council and standards of the University of Guelph Animal Care Committee.
The University of Guelph also recently announced plans for a beef research facility in Elora, Ont.
Southern Dairy Hub
A world-class Southern Dairy Hub was formally opened July 14 in New Zealand, marking a new era for dairy farming supported by research in the deep south.
About 200 dairy farmers and supporters gathered to celebrate the opening of the cutting-edge research and demonstration farm near Invercargill, New Zealand.
Local farmers and businesses in the surrounding regions of New Zealand invested $1.25 million in the hub through the Southern Dairy Development Trust, and principal shareholders DairyNZ and AgResearch have invested $5 million each.
Conversion of the 349-hectare property began in November 2016, and the hub is now in operation with research underway.
Southern Dairy Hub chair Maurice Hardie said the opening is an important milestone for the region and New Zealand.
"Carrying out research in the southern region's climate and soil types will be invaluable. We're excited that research is now underway to drive better farming practices, environmental initiatives and increased efficiency on farm," Hardie said.
The first research trial is comparing the feed regimes of cows on fodder beets with those on kale.
Research to validate DairyNZ's Forage Value Index (FVI), a ranking system for ryegrass cultivars, has also started. The study will compare the performance of high and low FVI ranked perennial ryegrass cultivars under realistic dairy farm management conditions. The pastures have been sown and measurements will begin in spring.
DairyNZ chief executive Dr. Tim Mackle said Southland and Otago are very important regions for dairying in New Zealand.
"DairyNZ is investing in the hub to help dairy farmers and communities identify the best options for profitable, competitive and sustainable dairying. The future is all about fixing real challenges with real solutions, and that's where the science at the Southern Dairy Hub is crucial."
AgResearch chief executive Tom Richardson said the hub will be part of a network of high quality new science facilities across New Zealand that support the land-based industries. AgResearch is also investing in new joint facilities with partners in Lincoln and Palmerston North, while maintaining its important presence at its Invermay campus near Mosgiel, New Zealand.
"We looked at the map and saw a gap in our capability in the deep south, and the huge benefits that permanent, purpose-built research facilities in southern conditions could provide. Working alongside local farmers also makes good sense so that the scientists are doing research that is relevant to the local needs," Richardson said.
"With the challenge of growing the value of New Zealand's agricultural exports, while preserving and enhancing the environments we farm in, there has never been a greater need to invest in quality science. That's what we will see here at the Southern Dairy Hub, and other new facilities," he added.
The next phase of development at the hub is an agribusiness center to provide facilities for training, education and farmer events, as well as office spaces. A sponsor is being sought.
Subscribe to Our Newsletters
Feedstuffs is the news source for animal agriculture
You May Also Like
---