N&H TOPLINE: Genomic tool advances salmon breeding
N&H TOPLINE: Genomic tool advances salmon breeding
Genomic tool enables selection for increased growth and SRS resistance in coho salmon. ALSO: using Big Data to understand immune system responses.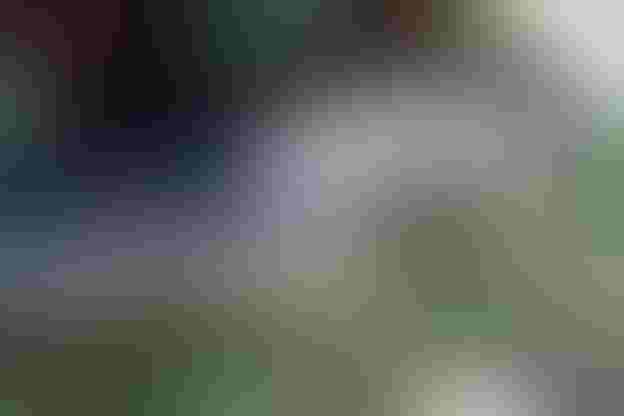 The first genomic tool for assaying whole-genome variation in coho salmon (Oncorhynchus kisutch) has been developed, according to AquaGen, an international fish genetics company.
This achievement will be crucial for genetic improvement of production traits such as growth rate and resistance to salmon rickettsial syndrome (SRS) in this increasingly important aquaculture species.
The new tool, a so-called single nucleotide polymorphism (SNP) chip, is based on whole-genome sequencing of animals from the coho breeding population of AquaGen Chile, established on the basis of superior strains of domesticated coho acquired by AquaGen Chile between 2013 and 2014.
By creating a de novo genome reference for the coho salmon and utilizing the recently published genome references for Atlantic salmon and rainbow trout, researchers were able to define a set of SNPs (genetic markers) that captures the variation within the coho genome in a more precise manner.
AquaGen Norway research director Dr. Thomas Moen noted that the team "made good use of our earlier experiences from Atlantic salmon and rainbow trout when we made this SNP chip. Also, the published reference genome sequence for Atlantic salmon and rainbow trout were crucial resources in the process — without those reference genomes we would not have succeeded. SNP chips have led to entirely new possibilities in selective breeding and also to groundbreaking insights into salmonid biology."
The SNP chip will serve as a tool for future studies of the coho salmon, strengthening the ability of the coho to cope with diseases and other challenges presented by aquaculture production while also increasing general knowledge of the species' biology.
The SNP chip came into being through a collaborative research project with Blue Genomics Chile, FAVET-INBIOGEN University of Chile, AquaGen Chile and Affymetrix ("Implementation of a genetic program to produce coho eggs with an improved resistance to SRS") and was funded, in part, by FONDEF-IDEA and CORFO.
Dr. Matias Medina, general manager of Blue Genomics Chile, said, "This is a significant step for the Chilean salmon aquaculture. With the development of this SNP chip, Blue Genomics is demonstrating the importance of the application of cutting-edge research in the development of a more sustainable aquaculture in Chile.
"Specifically, by using this new tool, AquaGen Chile will now be able to be more precise in the selection of broodstock with certain characteristics," Medina added. "For instance, existing data and new experiments can now be analyzed for the identification of less susceptible fish to SRS, and a more precise selection will be possible using either gene markers and/or genomic selection."
"Our collaboration with AquaGen Chile and Blue Genomics Chile during the last years has been of paramount importance in order to understand better how the genome of salmonids works, considering disease resistance and the effects of selection," associate professor Victor Martinez, director of FAVET-INBIOGEN at the University of Chile, explained. "We can now, for the first time, use a science-based platform for further enhancement of coho production by increasing our understanding on how the coho genome works and the genes involved in disease resistance."
Big data immunity
Numerous researchers around the globe have started using the gene editing tool CRISPR to understand biology. For example, associate professor Richard Kandasamy at the Norwegian University of Science & Technology's (NTNU) Center of Molecular Inflammation Research (CEMIR) is using CRISPR to understand inflammatory reactions that occur in many diseases.
Using large amounts of data, his research reveals what happens minute by minute when the immune system responds to a virus. The results of his team's research were recently published in the online journal Systems Biology & Applications.
When the flu or any other virus attacks the body, it has to react with lightning speed.
"It's not like defense cells are just sitting around waiting in some corner of the body to gobble up viruses — and boom, it's all taken care of," Kandasamy said. "What happens inside the defense cells is a very comprehensive, step-by-step reaction. Signals are sent to the nucleus to initiate a production of new proteins that will take part in the inflammatory reaction and that the cell will use to destroy the virus. This all takes some time. Even a tiny chemical modification of proteins in the cell also enables the cell to start reacting super quickly."
He and his team can map these reactions in extreme detail from the moment a virus infects a cell. By frequently repeating the mapping process in the hours after infection, they can create a detailed map of the cell's reactions.
Most scientists who are working on CRISPR research either proceed by analyzing one gene at a time, or upwards of 20,000 genes at a time. Kandasamy uses both approaches.
He also uses large computing systems to analyze this complex data set. This approach of combining modern technologies and mapping reactions minute by minute is one of the unique approaches his research group uses to understand reactions in the cell.
Subscribe to Our Newsletters
Feedstuffs is the news source for animal agriculture
You May Also Like
---