N&H TOPLINE: Farmers called frontline defenders against AMR
N&H TOPLINE: Farmers called frontline defenders against AMR
U.S. Antibiotic Awareness Week is annual observance to raise awareness of antimicrobial resistance risks and importance of responsible antibiotic use for all sectors.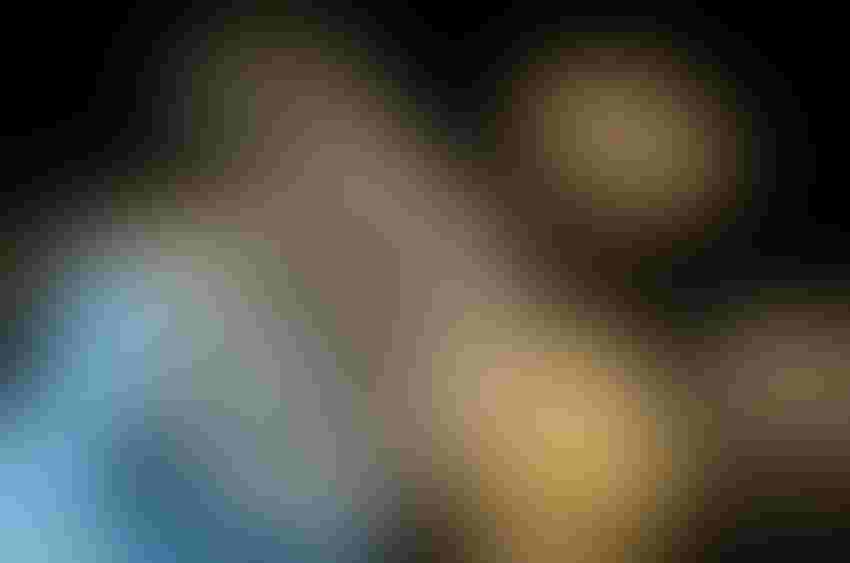 Manjurul/iStock/Thinkstock
Farmers have a vital role to play in stemming the spread of antimicrobial resistance (AMR) among disease-causing pathogens and can make a significant contribution simply by adopting good hygiene practices during their day-to-day farm operations, the U.N. Food & Agriculture Organization (FAO) explained as the international community marked World Antibiotic Awareness Week.
FAO called on farmers to replace in-feed antimicrobials with better hygiene measures to prevent infections and extend the life span of antimicrobials.
Improper use of antimicrobial medicines, such as antibiotics, has contributed to an increase in the number of disease-causing microbes that are resistant to these treatments -- developing AMR -- which renders them useless for curing some infections, FAO said. This means that diseases are more difficult, sometimes impossible and frequently more expensive to treat.
"Antimicrobial resistance is a concern for all of us," FAO assistant director-general Bukar Tijani said. "There are over 7 billion consumers in the world, and food safety and quality are paramount to success in meeting many of the 17 Sustainable Development Goals."
Frontline defenders. "When we use antimicrobials excessively on farms, we're contributing to the spread of AMR, as resistant pathogens move into the environment through animal waste and farm runoff," FAO chief veterinary officer Juan Lubroth said.
Lubroth called farmers "one of the important frontline defenders" in the battle to contain the growing threat of AMR. There are three simple steps farmers can take to make a major difference, he said, and although stronger infection prevention measures take some investment, cleaner farming can also yield better profits.
These steps include practicing good farm hygiene, getting veterinary advice before buying and using antimicrobials and comparing notes with neighbors in order to spread best practices.
Growing threat. FAO said one person dies every minute from a drug-resistant infection, and without global action, this number will only rise. By 2050, the growing AMR threat will cost the global economy an estimated $6 trillion every year.
AMR also has major implications for food safety, food security and the livelihoods of millions of farming households across the planet who can ill afford production losses, the costs of caring for sick animals or the loss of their livestock, FAO said.
"If we are to feed a growing population and keep antimicrobials working, we need to invest in our farmers and food production systems to shift to more sustainable agricultural practices," Lubroth said.
FAO is working around the globe to help governments, agricultural and animal health authorities and livestock producers build their capacity to address AMR, with strong support from the U.S. Agency for International Development, the Russian Federation's Ministry of Health, the Norwegian Agency for Development Cooperation and the U.K.'s Fleming Fund as well as from China, France, the Netherlands, Norway and Sweden.
Conscious choice. The National Pork Board (NPB) said America's 60,000 pig farmers "remain committed" to using antibiotics responsibly in recognition of U.S. Antibiotic Awareness Week and World Antibiotic Awareness Week, which is Nov. 12-18.
"Using antibiotics responsibly, under the supervision of a licensed veterinarian, is a part of daily life on pig farms and has been for many years," said NPB president Steve Rommereim, a pig farmer from Alcester, S.D. "When it comes to keeping our pigs healthy, we continue to use many management strategies on our farms, including biosecurity measures, vaccinations, housing management and more, to maintain the health and well-being of the pigs in our care."
U.S. Antibiotic Awareness Week, directed by the Centers for Disease Control & Prevention (CDC), is an annual observance to raise awareness of antibiotic resistance risks and the importance for all sectors — human and animal health and the environment — to responsibly use antibiotics. More than 300 organizations observe Antibiotic Awareness Week, including federal agencies, health departments, professional societies, corporations and advocacy groups.
The theme of CDC's educational effort — Be Antibiotics Aware: Smart Use, Best Care — is highlighted during the week's activities but is a year-round effort, NPB said.
Additionally, NPB said it continues its participation and collaboration with CDC's newly developed AMR Challenge, which is an avenue for governments, private industries and non-government organizations worldwide to make formal commitments to advance the progress to mitigate AMR. The challenge encourages a One Health approach, recognizing that the health of people, animals and the environment is all connected, NPB said.
"Antibiotics are powerful tools for fighting disease, but if used inappropriately in people, animals or other applications, it can set the stage for antibiotic resistance," said Dr. Heather Fowler, NPB director of producer and public health. "Although resistance occurs naturally on its own, we recognize the role farming can play in that area. It is critical that farmers use medically important antibiotics only as necessary for the health and welfare of their animals to keep these compounds effective in the future.
"Everyone has a role in responsible antibiotic use, whether it involves a medical doctor prescribing an antibiotic, a patient completing a dosage regimen or a producer working with a veterinarian monitoring herd health," Fowler said. "It's a lifelong commitment."
Public awareness
Nearly two-thirds of Americans (65%) say antibiotic resistance is a public health problem, and a strong majority (81%) say they are concerned that antibiotic resistance will make more infections difficult or impossible to treat and even deadly, according to a national public opinion survey commissioned by Research!America in collaboration with the Infectious Disease Society of America (IDSA) and support by Pfizer Inc.
"Americans understand that antibiotic-resistant 'superbugs' are a public health threat, and they support putting the public and private-sector research continuum to work to address this intensifying health threat," said Mary Woolley, Research!America president and chief executive officer. "Americans are calling for 'all hands on deck' to confront AMR — the government, the private sector, health professionals, hospitals and individuals."
According to the survey, nearly three-quarters (73%) of those surveyed agree that the federal government should provide incentives to encourage increased private-sector investment in the development of new antibiotics. Some 83% believe pharmaceutical companies should develop more antibiotics. The survey found that 92% agree that doctors and other health care professionals should prescribe antibiotics only when needed.
Survey results indicate that more education is needed about appropriate antibiotic usage. Antibiotics do not have any effect on viruses, such as colds and flu, yet more than a third (37%) of those surveyed wrongly said antibiotics are effective for treating viral infections. Further, about a third (29%) said they would be dissatisfied if their doctor did not prescribe an antibiotic for their child's viral infection. Also, only 57% of those surveyed are aware that taking even a single course of antibiotics when not appropriate can contribute to the development of AMR, the announcement said.
Other findings include:
* Only 61% of those surveyed said they are aware that bacteria that are resistant to antibiotics can be spread from person to person.
* More than three-quarters (76%) of those surveyed said they are aware that antibiotic-resistant infections make medical procedures like surgery, organ transplants and cancer treatment much more dangerous.
* Only 21% of those surveyed said no action is needed from the federal government on antibiotic research and development at this time.
The nationwide survey of 1,004 U.S. adults was conducted by Zogby Analytics in October 2018. To view the survey, visit www.researchamerica.org/amrsurvey.
Subscribe to Our Newsletters
Feedstuffs is the news source for animal agriculture
You May Also Like
---