N&H TOPLINE: Drylotting cows an option during drought
N&H TOPLINE: Drylotting cows an option during drought
Utilizing drylots allow ranchers to hold on to productive cows until pasture conditions improve; develop heat stress management plans for feedlots before hot and humid conditions arrive.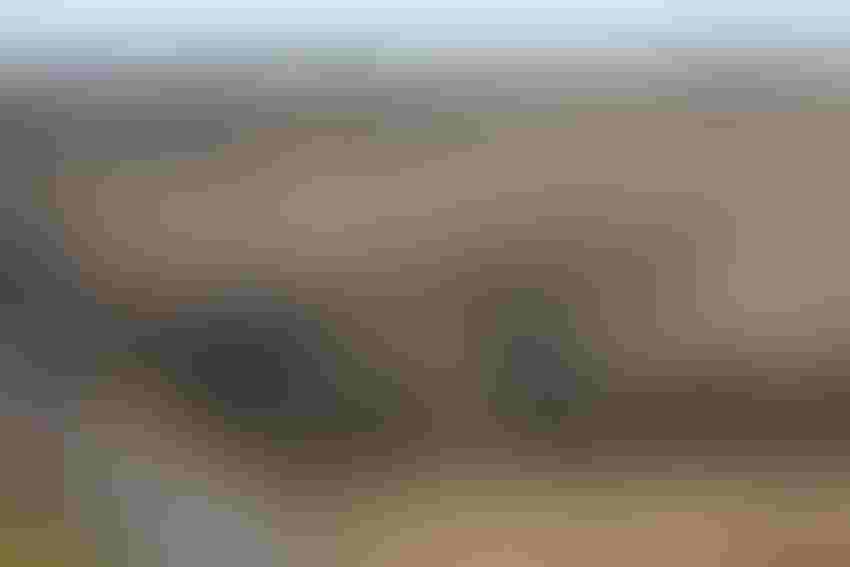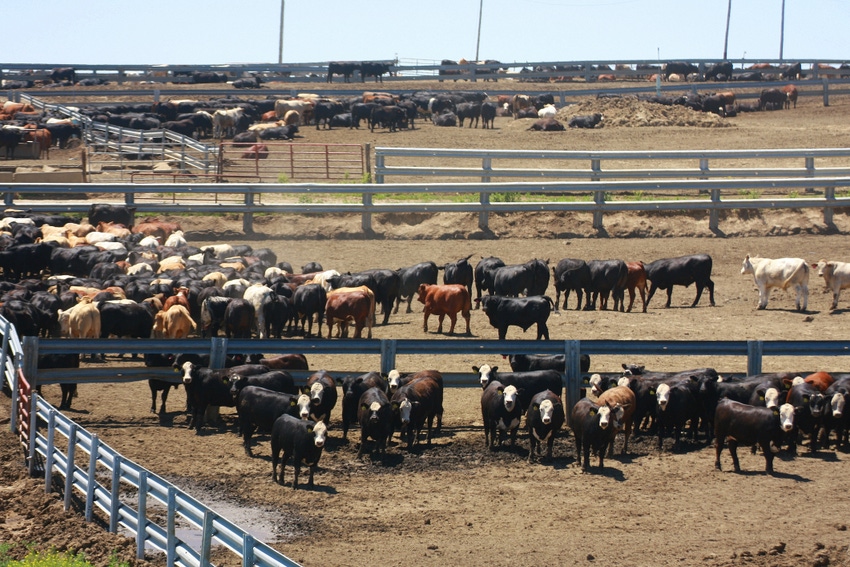 CAPACITY CONSTRAINTS: Expanding beef processing capacity today may be fixing yesterday's problem as cattle cycle turns to lower production.
DarcyMaulsby/iStock/Thinkstock.
Feeding cattle in a drylot rather than range or pasture may be a viable alternative for livestock producers dealing with drought conditions this year, said Warren Rusche, South Dakota State University Extension beef feedlot management associate.
"If drought conditions become severe enough that productive cows must be removed from pastures — or never sent to grass at all — making the best decision becomes much more complex," Rusche said. "Feeding (cow/calf) pairs in a drylot setting is one alternative management strategy that may be worth considering."
Utilizing drylots allow "ranchers to hold on to productive cows until it rains again and pasture conditions improve," Rusche said.
He added that drylotting also facilitates early weaning, which saves additional feed.
For operations with sufficient feed resources, Rusche said buying pairs from drought-stricken areas and placing them on feed may be an opportunity.
"Market timing can be an issue if the plan is to market slaughter cows and then either sell or retain the calves," he said. "Placing younger cows in the drylot offers the potential for marketing young bred females at a premium plus the value of a weaned calf."
If drylotting is the option a producer goes with, Rusche explained that research data from a number of universities shows that cow/calf pairs do well on a wide variety of diets — either by limit feeding or by allowing unlimited access to feed.
"These diets rely on relatively cheap sources of roughage combined with grain or byproduct feeds," Rusche said.
Other considerations for feeding pairs in a drylot include:
* Take steps to minimize hay waste if cattle have ad libitum access.
* Manage bunks carefully to prevent acidosis or other digestive upsets when limit feeding.
* Provide ample bunk space for both the cow and her calf, as much as 3-4 ft. per pair.
* Manage pens to reduce fly pressure and the incidence of mud.
* Providing shade may be beneficial in reducing heat stress in the calves. A dedicated creep area for the calves will also help keep the calves healthier.
* If newly purchased cattle are brought into the yard, keep pairs isolated to avoid respiratory disease.
Feedlot heat stress
Summer heat waves pose a serious danger to cattle in feedlots, Rusche noted.
"Not only is there elevated risk of death loss but there is also the reduction in performance and efficiency to consider," he explained. "Developing a plan before hot and humid conditions hit will put producers in a better position to deal with the conditions and minimize the impact on their cattle."
The amount of heat stress cattle are under is affected by both the air temperature and the relative humidity. "The combination of high temperatures plus high relative humidity is particularly dangerous, especially when there is little to no night-time cooling," Rusche said.
Rusche provide a few tips for managing heat stress in feedlot cattle, including:
* Provide water. Water access is vitally important to maintain the well-being of cattle during hot weather. Water consumption can be 2.5 times greater at 90°F compared to 70°F.
"The water system needs to have enough capacity to satisfy cattle demand at all times," Rusche said.
There should be at least 3 linear in. of trough access per head, and extra tanks may be required to ensure enough access and holding capacity. Maintaining and keeping tanks clean will help make sure that water intake is not limited.
* Use sprinklers for cooling. Heat stress can also be reduced by using sprinklers to cool both the cattle and ground. "It is important not to create a fine mist that will only increase humidity and make the situation worse," Rusche said.
Introduce sprinkling to cattle prior to extreme heat and before the cattle are under significant heat stress; waiting until the cattle are overheated is too late. An additional supply of emergency water may need to be acquired so that the system can meet both sprinkler and drinking water demand.
* Provide shade. Another way to mitigate heat stress is by providing shade. "Shade reduces the radiant heat load on the cattle as well as the ground temperature," Rusche said.
"Providing a layer of light colored bedding will also reduce the temperature of the soil surface in an unshaded pen," he said.
Removing barriers to air movement such as temporary windbreaks or tall vegetation that's close to the pens will help increase airflow and provide some relief.
* Avoid working cattle. When possible, avoid working cattle during heat waves. If it is absolutely necessary to move or work cattle during hot weather, plan on being done before 9 a.m. to 10 a.m.
"The core temperature of cattle peaks about two hours after the peak air temperature and it takes roughly six hours for cattle to dissipate their heat load," Rusche said.
So, even if it cools down at night, the carryover effects from earlier in the day could be enough to cause problems if cattle were worked.
Subscribe to Our Newsletters
Feedstuffs is the news source for animal agriculture
You May Also Like
---