Low ruminal pH could drag down overall herd health
Low ruminal pH could drag down overall herd health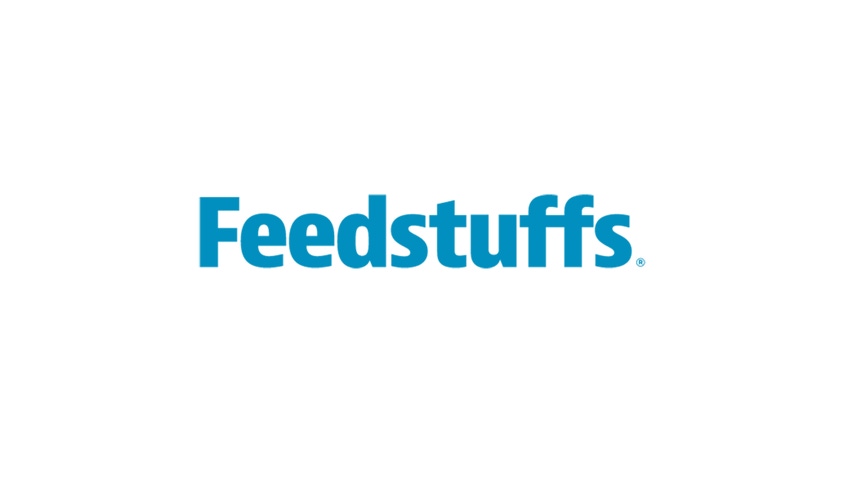 WHEN a dairy cow's ruminal pH dips below 5.8, it starts to drag down her overall health as well, and the cascade of events ultimately leaves dairy producers with increased treatment expenses and decreased overall production.
"For the modern dairy cow, it's common to take between six and 10 meals in a 24-hour period," said Anthony Hall, with Lallemand Animal Nutrition ruminant technical services. "This naturally leads to fluctuating pH throughout the day. It's been documented that lactating cows can spend up to 11.8 hours with a rumen pH below 5.8, which can mean nearly half a day of impaired digestion. A cow is simply not going to be in the best rumen health under these circumstances, and lowered health can damage the overall productivity of the farm."
The period when the cow's rumen pH is below 5.8 for more than three hours at a time is known as sub-acute ruminal acidosis (SARA). Recurrent bouts of SARA can lead to erosion of the rumen wall, which allows bacteria to enter the bloodstream, Hall pointed out. It can lead to liver abscesses, peritonitis or even damage to the heart, lungs or joints.
"SARA can have negative consequences to herd productivity," Hall noted. "It's important to reduce a herd's risk of SARA so you're heading the problem off rather than trying to fix it later."
First, Hall recommends that producers watch the highest-risk groups carefully. All cattle are at risk for SARA, but the most commonly affected groups are fresh cows and high-yielding cows.
Affected animals will eat more sporadically or reduce their feed consumption. Hall said other signs of SARA include: decreased efficiency of milk production, reduced fat test, higher incidence of milk component inversions, poor body condition score, unexplained diarrhea and episodes of laminitis.
Proper feed bunk management, ration formulation and delivery can help protect the herd from experiencing SARA, Hall noted.
"When SARA occurs, the rumen isn't optimized to make the best use of any ration, no matter how carefully formulated it may be," Hall said. "Even in-feed buffers like sodium bicarbonate can't entirely eliminate the risk of SARA."
Ensuring optimal rumen function can help producers keep ahead of problems like SARA, Hall added. Research shows that cows fed an active dry yeast specifically selected to maximize rumen function spend significantly more time above the SARA threshold and even produce 2.1 lb. more per day of 3.5% fat-corrected milk per cow, he said.
Calf diarrhea
Jaguar Animal Health Inc., an animal health company focused on developing and commercializing gastrointestinal products for companion and production animals, announced the publication of a study in the Journal of Dairy Science titled "Effect of Crofelemer Extract on Severity & Consistency of Experimentally Induced Enterotoxigenic Escherichia Coli Diarrhea in Newborn Holstein Calves."
The study, conducted by researchers with the Cornell University College of Veterinary Medicine, evaluated the effect of a standardized botanical extract derived from the Croton lechleri tree -- the key component of Jaguar's Neonorm Calf product -- on diarrhea severity and consistency in newborn Holstein bull calves experiencing diarrhea induced by enterotoxigenic E. coli.
Neonorm has been formulated and clinically tested to specifically address the normalization of stool formation and ion and water flow in the intestinal lumen of newborn dairy calves.
The double-blind, randomized clinical trial involved 60 newborn Holstein bull calves, each assigned to one of three treatment groups: (1) a placebo group, (2) a group treated with an enteric-coated formulation of the botanical extract and (3) a group treated with a non-enteric-coated formulation of the extract. Diarrhea was induced at the first feeding with an inoculum of enterotoxigenic E. coli administered with a third of the recommended dose of a colostrum replacer.
The results of the Cornell study suggest that the crofelemer extract can significantly increase the fecal dry matter of neonatal calves with experimentally induced enterotoxigenic E. coli diarrhea. Higher fecal dry matter is an indication of less water loss and lower dehydration risk in the calf.
In addition, the study also noted a beneficial effect of the botanical extract in supporting weight gain in calves at 10 days of age. Weight gain during the preweaning period influences the lifetime productivity of dairy cattle, the company said.
"We believe the results of this study further confirm the beneficial effects of Neonorm in the normalization of stool formation in newborn dairy calves, in addition to supporting weight gain in neonatal calves," Jaguar president and chief executive officer Lisa Conte explained.
The product has not been evaluated by the Food & Drug Administration for use in animals.
Balancing free radicals
For a cow to achieve maximum peak milk, her internal systems need to be in optimum condition. The stress of the transition period can make this a challenge. Researchers are linking more health problems in transition dairy cows to oxidative stress, which can be caused by an abundance of free radicals.
Under normal conditions, the body is able to keep the balance between free radicals and antioxidants at acceptable levels. However, problems arise when free radical production exceeds the body's ability to keep the level balanced.
"During periods of stress, a cow's body can produce excessive amounts of free radicals," according to Dr. Stu Rymph, a dairy nutritionist with Purina Animal Nutrition. "Critical periods of stress can include any physiological states associated with increased metabolism, such as lactation, growth and calving."
Excessive free radicals are a serious concern because they are unstable molecules that can damage other molecules when they come in contact. Free radicals can change how well important enzymes work, damage the physical structure of cells and even cause breaks and mutations in DNA.
"When a cow experiences stress during calving, the added stress of an unbalanced system might be more than she can handle, weakening her natural defense system against diseases such as mastitis," Rymph said.
By studying the role antioxidants play in counteracting free radicals and knowing the critical times a cow might become out of balance, rations can be formulated to help cows cope with stressful situations.
"Understanding metabolism, free radicals and everything that's happening in the cow's body during transition is critical," Rymph said. "It enables us to formulate rations that provide the right nutritional support to help her achieve maximum peak milk."
However, it's not as simple as adding more antioxidants to the ration. There are several different types of antioxidants -- vitamins, minerals, polyphenols, etc. It's important to know that each one plays a unique role in fighting free radicals. Therefore, supplementing more of one specific antioxidant may not necessarily improve performance.
Rymph said it is best to supply a balanced amount of several types of antioxidants during periods of increased metabolism to ensure that the animal's body is in balance and performing at its peak.
Bovine embryo transfer
Iowa State University animal science and veterinary researchers made possible the first ever successful bovine embryo transfers in the Republic of Kosovo, paving the way for improved dairy production and food security.
The Iowa State team identified heifers with genetics conducive to superior milk production and froze their embryos in liquid nitrogen at -320 degrees F. After receiving all of the proper import and export permits, the embryos went to Kosovo, where cooperating faculty thawed them and implanted them in surrogate female cows.
The first calf, which developed from a frozen embryo recovered from a dairy cow at Iowa State, was born in Kosovo on July 6, according to Iowa State professor of animal science Curtis Youngs.
The project has resulted in six more pregnancies that should come to term over the next few months, he added.
The project aims to provide Kosovo dairy producers with better genetics related to milk production. The use of frozen embryos allows the team to sidestep the challenge and expense of transporting live animals across the globe, Youngs said.
Volume:87 Issue:34
Subscribe to Our Newsletters
Feedstuffs is the news source for animal agriculture
You May Also Like
---