Kentucky equine programs receive $6.8m gift
Kentucky equine programs receive $6.8m gift
Gift pledged for immediate and long-term facility needs of University of Kentucky equine programs, including new teaching pavilion.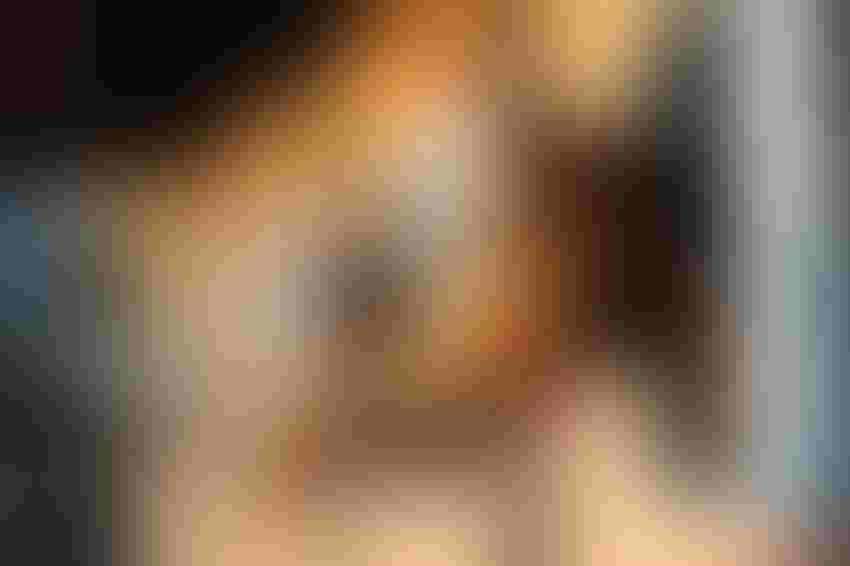 John Pirri Jr., a retired veterinarian and alumnus from the University of Kentucky's College of Agriculture, Food & Environment, has pledged a gift totaling more than $6.8 million for the college's immediate and long-term facility needs of the equine programs' undergraduate efforts.
Pirri graduated from the University of Kentucky in 1951 with a bachelor's degree in agriculture and received his master's degree there in 1952. He went on to complete his degree in veterinary medicine from Iowa State University and eventually built a successful small-animal practice in Connecticut. He is now retired and resides in South Carolina.
While it has been more than six decades since Pirri was a student at the University of Kentucky, his love for horses and horse racing, as well as his memories of visiting Kentucky's top horse farms as a student, were part of what inspired him to give to a program teaching the future leaders of the horse industry.
"I never did forget Kentucky," he said. "I had a good time in Kentucky. I enjoyed myself in Kentucky. My memories of Kentucky have always been good."
When Pirri was a student, the equine educational landscape on campus was radically different than it is today. There was no equine undergraduate major and no dedicated facility for teaching horse handling. Fast-forward 65 years, and there is now an equine teaching pavilion on the university's Maine Chance Farm and an interdisciplinary equine major, with approximately 315 students enrolled in the program.
However, the current teaching space on the farm, a very simple indoor pavilion for horse handling that was completed in 2007, is in need of renovations and expansion to accommodate the burgeoning needs of the program.
The pavilion will officially be named the Pirri Equine Teaching Pavilion. Renovations will include construction of teaching space equipped with smart classroom capabilities, installation of heating, ventilation and air conditioning in designated areas of the pavilion and construction of bathrooms compliant with the Americans with Disabilities Act.
"Dr. Pirri's gift enables our equine program to take a giant leap in service to our students. His passion for horses and students will enable another generation of students to grow and strengthen the equine industry," said Nancy Cox, dean of the University of Kentucky College of Agriculture, Food & Environment. "We are honored by the confidence he has placed in the (University of Kentucky) Ag Equine Programs and appreciate the funding he has provided for this excellent facility."
"This is truly a transformational gift. It will provide our students a chance to put into practice what they have learned in their classes," said Mick Peterson, director of the Ag Equine Programs. "Hands-on learning helps them retain the information they've learned and can even change how they think about the world."
Subscribe to Our Newsletters
Feedstuffs is the news source for animal agriculture
You May Also Like
---