Kemin clean up program: fat
Kemin clean up program: fat
The quality of fats and oils can quickly deteriorate due to oxidation. Utilizing an antioxidant system to stabilize the fat helps maintain fat quality and feed quality.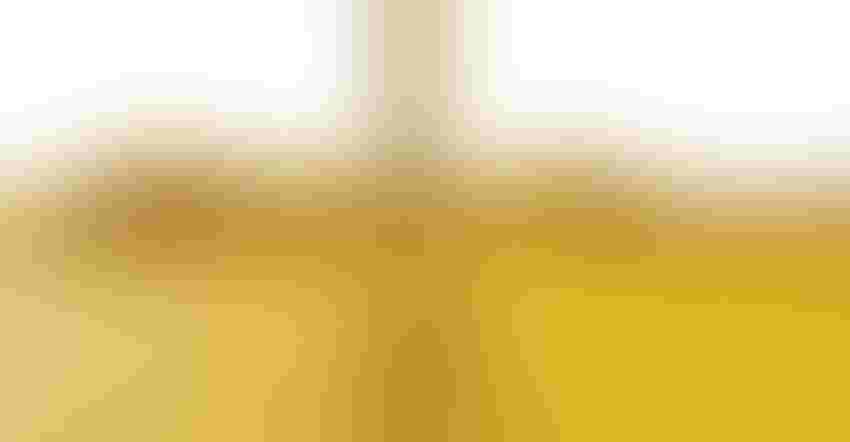 It's Time to Stabilize Fats and Oils in Feed
The preservation of fat quality in feed is incredibly important. If you ask a feed mill manager or nutritionist about their main concerns regarding fat and oil stabilization, most will say quality, variability and value. In the past, feed formulations used soy oil and single-origin animal fats in animal feeds and the quality of these sources kept nutrient variability very low. But when animal/vegetable blends, restaurant grease and by-product oils entered the market, fat and oil quality variability began to increase. Lipid oxidation dramatically affects the quality of fats and oils.  

What is Lipid Oxidation?
"The oxidation of fats and oils is an irreversible process where fatty acids are attacked by free radicals and oxygen is absorbed," explains Arlene Lamptey, Kemin Customer Laboratory Services Manager. "This process results in a conversion of the fatty acids into harmful byproducts, including peroxides and aldehydes." When fed to animals these toxic contaminants in the fat may lead to internal oxidative stress, negative gut health implications and immunity challenges for the animal. To protect your fats, oils and feed from the negative effects oxidation has on quality, an antioxidant system should be used.
What is Oxidation Costing You?
Protecting your fat from lipid oxidation is the first step to protecting your animals' health and your business' profits. Lipid oxidation can lead to the destruction of fat-soluble vitamins; reduction in the digestibility of fat and energy content in feed; decrease in feed palatability and consumption; increase in exposure to productivity-reducing toxic compounds; and free radicals and negative impacts on gut health.
Why Add Antioxidants to Your Fat?
Fat quality solutions start with the purchasing of quality fat. However, high-quality fat can easily be negatively impacted due to handling and storage conditions. "Time of storage, application of heat and the mixing of different lipid sources all have direct implications on the production of toxic compounds," says Lamptey. Antioxidants stabilize fat and maintain feed quality by delaying oxidation. Antioxidants accomplish this by sacrificing themselves to quench the free radicals before the fat or vitamin molecules can be attacked.
Stabilizing Your Fat Source
Through years of research, Kemin understands not all fats are the same. Poultry fat, choice white grease, soybean oil, corn oil, etc., each have a unique fatty acid profile, which require different formulations and oxidation control solutions.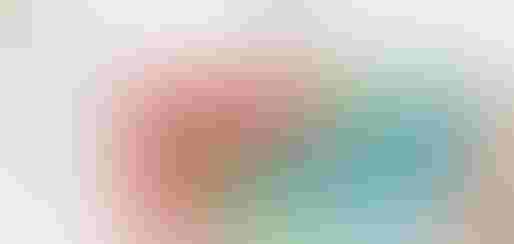 Which Antioxidant Should I Use?
When treating ingredients, identifying the correct antioxidant for your application can be the difference between success and failure. To protect your fat from negative oxidation effects on fat quality, an antioxidant system should be used. An antioxidant system should contain a combination of the following:
Synergistic blend of antioxidants to absorb free radicals before they destroy fatty acids

Metal chelators to bind metal ions, which may promote free radical oxidation

Oil-based carriers to better mix with fat molecules 
Kemin Antioxidant Solutions
The RENDOX® Liquid Antioxidant product line from Kemin provides research-backed blends of antioxidants specifically formulated to stabilize fats and oils. The ENDOX® brand of dry antioxidants available from Kemin is your solution for protecting your finished feeds from oxidation.
Let Kemin Help Clean Up Your Fat
For more information on the Kemin Clean Up Program and the Kemin line of antioxidant solutions, visit www.kemin.com/cleanupprogram.
Sources:
1. Frances Sienkiewicz Sizer et al., 2012. Nutrition: Concepts and Controversies.
Subscribe to Our Newsletters
Feedstuffs is the news source for animal agriculture
You May Also Like
---