CWD identified in Michigan, Minnesota
CWD identified in Michigan, Minnesota
Minnesota case shows why state health officials need to "maintain accurate animal identification and herd inventories."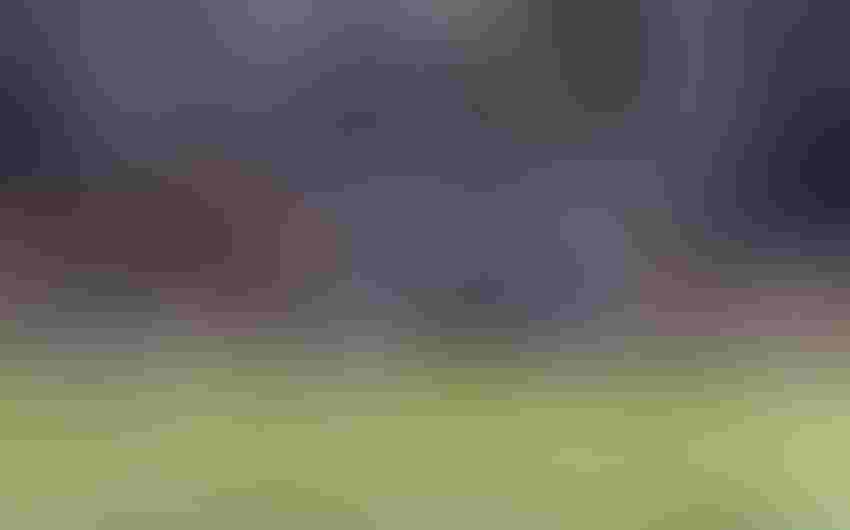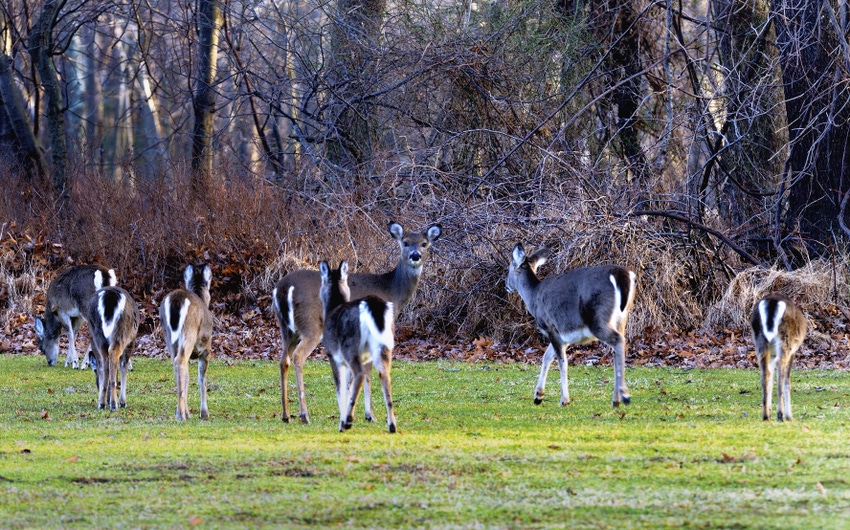 Chronic wasting disease (CWD) was confirmed last week in two female deer from a deer farm in Mecosta County, Mich., and at a farm in Meeker County, Minn.
CWD is a fatal neurological disease that affects white-tailed deer, mule deer, elk and moose. It is a prion disease similar to other transmissible spongiform encephalopathies such as scrapie and bovine spongiform encephalopathy.
According to the Michigan Department of Agriculture & Rural Development (MDARD), this is the second time the disease has been found in a farmed deer facility in Michigan. In 2008, a white-tailed deer from a Kent County deer farm tested positive.
"Chronic wasting disease is a serious disease affecting both farmed and free-ranging deer," MDARD state veterinarian James Averill said. "We are following the state's CWD response plan and taking the necessary steps to protect the health and well-being of all of Michigan's deer populations."
Samples from the two deer were submitted for testing as a part of MDARD's mandatory CWD surveillance program. All farmed deer facilities licensed with the Michigan Department Natural Resources (DNR) must participate in this program.
"Any discovery of chronic wasting disease in free-ranging or farmed deer is disappointing," said Chad Stewart, DNR deer and elk specialist. "It will take significant time and effort — through immediate, targeted surveillance and mandatory checks during the upcoming deer seasons — to understand the current situation. The Michigan DNR remains committed in our efforts to contain this disease and safeguard our valuable wildlife resource."
In May 2015, CWD was found in a free-ranging deer in Ingham County, Mich. Since then, the DNR has tested nearly 12,000 free-ranging deer for CWD; nine deer have tested positive in Ingham and Clinton counties.
Minnesota case
Meanwhile, the Minnesota Board of Animal Health (BOAH) confirmed CWD on a farm in Meeker County near Dassel, Minn. Positive CWD samples came from a two-year-old female white-tailed deer that died on the farm. In accordance with state law, tissue samples were collected from the carcass and submitted for CWD testing. Farmed deer 12 months of age and older are required to be tested for CWD if they die or are slaughtered.
Samples are tested at the University of Minnesota Veterinary Diagnostic Laboratory and forwarded to the National Veterinary Services Laboratory in Ames, Iowa, which officially confirms CWD. BOAH shares information with the Minnesota DNR and works with the U.S. Department of Agriculture as it investigates CWD cases in farmed deer. The DNR responds to and manages CWD in wild deer, while BOAH regulates farmed deer.
The board's records showed that this positive deer was born on a Crow Wing County farm identified as CWD positive in late 2016 and was moved to the Meeker County farm in December 2014. As of Dec. 30, 2016, there are three confirmed CWD positive farmed deer in Minnesota. Two are associated with the previously reported case in Crow Wing County, while the most recent case in Meeker County was part of a herd of 14 white-tailed deer that remain quarantined on the farm.
"This is why it's important for the board to maintain accurate animal identification and herd inventories," BOAH assistant director Dr. Paul Anderson said. "We were able to look back at five years of recorded deer movements out of the infected Crow Wing County herd, locate herds that received deer from it and investigate those farms for a CWD infection. This tracing led to the discovery in Meeker County."
Update on Crow Wing County case
The original quarantine remains in place on the Crow Wing County herd after two female deer tested positive for CWD. The board is reviewing the past five years of records of animal movement into and out of the herd.
Movement records out of the herd showed that deer were moved to four other Minnesota farms during the five-year traceback period. One of those herds is the Dassel farm in Meeker County. All associated herds remain under movement restrictions.
Movement records into the herd showed that one of the two CWD-infected deer was moved into the herd in 2014 from a deer farm that is no longer in business. The other positive deer was born on the farm.
CWD is caused by an abnormally shaped protein, a prion, that can damage brain and nerve tissue. There is no danger to other animal species. The disease is most likely transmitted when infected deer and elk shed prions in saliva, feces, urine and other fluids or tissues. The disease is always fatal, and there are no known treatments or vaccines. CWD is not known to affect humans, although consuming infected meat is not advised.
Subscribe to Our Newsletters
Feedstuffs is the news source for animal agriculture
You May Also Like
---