Custom vaccines provide more options to prevent disease
Custom vaccines provide more options to prevent disease
Newport Laboratories is pioneering technological advancements in custom-vaccine creation and diagnostics.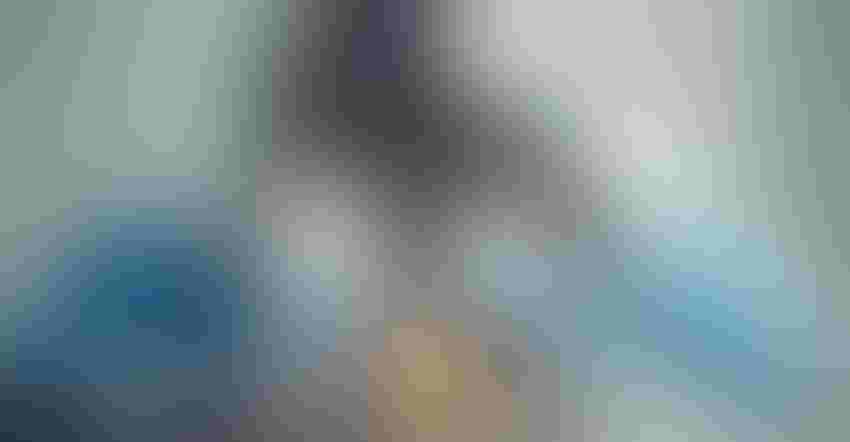 Close up of examining of test sample under the microscope in laboratory.
In 2017, Newport Laboratories officially became part of Boehringer Ingelheim, uniting the strengths of both companies to give producers and veterinarians access to a more well-rounded and comprehensive portfolio of animal health solutions.
Located in Worthington, Minnesota, Newport Laboratories has been in business for more than 20 years and is pioneering technological advancements in diagnostics and research for creating autogenous, or custom-made vaccines.
Why custom vaccines?
Custom-made vaccines can help fill the gaps in disease prevention, complementing the protection producers are already getting from commercial vaccines. When a herd has an infection a commercial vaccine can't address, a custom vaccine may be the solution.
Using molecular-biology techniques to quickly diagnose complex diseases and identify the specific pathogen strains causing infections on farms, Newport creates custom vaccines that provide targeted protection against those strains.
But how the company goes about selecting the isolates from which it produces a vaccine is one of the things that makes Newport unique. Newport Laboratories is the only custom-vaccine manufacturer that conducts its own in-house research for its proprietary database of field-sampled isolates. Newport references customer isolates against this database to help determine which to use in a vaccine. A field sample may come in containing 10 different isolates, but not all 10 of them may be good candidates for vaccine creation. Newport has the advantage over other custom-vaccine manufacturers of being able to cross-reference field samples against its database and select the specific isolates that have proven themselves to be the most effective at triggering a protective immune response.
'Diagnostics on steroids'
In addition to custom-vaccine creation, Newport Laboratories operates one of the largest private diagnostic laboratories in the country and is leading the way in both traditional diagnostic services and new molecular diagnostic tools and techniques.
One such tool is metagenomics, which allows Newport to provide a complete snapshot of pathogens faster than traditional diagnostics by using fecal or tissue samples instead of cultures. This gives veterinarians the answers they need in less time and with less effort.
Newport Laboratories' diagnostic laboratory uses novel molecular technologies, developed in house, to further characterize isolated pathogens, compare them genetically to genes associated with important virulence factors, and recognize emerging variants. These techniques aid in the selection of those new strains for use in custom vaccines, addressing pathogens for which vaccines were previously unavailable.
Newport Laboratories' diagnostic services also include bacteriological culturing, antibacterial-susceptibility testing, serological antibody profiling to monitor herd-pathogen exposure, and isolation of viral pathogens.
Start with your vet
Herd health starts by working with your veterinarian. Newport Laboratories is dedicated to working with veterinarians to ensure proper sampling and submission, quick turnaround and accurate results. Talk to your veterinarian about whether custom-made vaccines are right for your operation, or visit www.newportlabs.com to learn more.
Subscribe to Our Newsletters
Feedstuffs is the news source for animal agriculture
You May Also Like
---