Cargill launches advanced digital nutrition offering
Cargill launches advanced digital nutrition offering
Real-time forage analysis service utilizes smallest available handheld NIR spectrometer.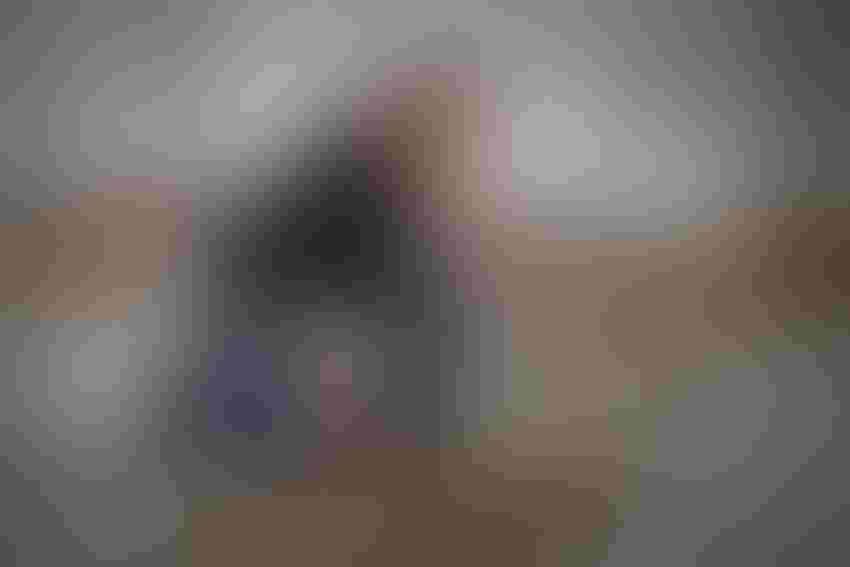 Reveal, a new real-time forage analysis from Cargill, gives producers the power of a dry matter lab analysis in the palm of their hand.
Cargill Animal Nutrition has selected Consumer Physics to collaborate and introduce Reveal analysis to U.S. dairy producers. Reveal is a real-time forage analysis service that puts a Cargill forage lab analysis in the palm of the hand by utilizing Consumer Physics' SCiO — the smallest handheld near-infrared (NIR) spectrometer on the market.
"Today's dairy producers are constantly pushing the envelope to run a more productive and efficient operation. They need cutting-edge offerings like Reveal that allow them to make smarter nutrition decisions when they need to be made," said Mike Messman, strategic technology lead for Cargill's U.S. dairy business. "We believe that Reveal analysis will allow producers to manage forage dry matter fluctuations as they happen and adjust their feeding programs to maximize production and income-over-feed costs."
Research by the University of Wisconsin showed changes in dry matter of three to eight percentage points within lots of both corn silage and haylage and a variation of 6-10% dry matter between lots of both silage types. With today's precision diets, those variations in dry matter can result in lost production, wasted nutrients or both.
The new tool provides an accurate, real-time analysis utilizing the SCiO handheld NIR device. The Reveal service provides on-farm dry matter analyses of forages. This information gives producers the power to make ration adjustments in real time to enable more proactive management of quality and ensure that cows receive the most consistent dry matter intake.
"We are thrilled to work with Cargill on this project and introduce our SCiO micro-spectrometer to the feed industry," Consumer Physics vice president of products Yaron Dycian said. "Cargill's leading global database of feed ingredients, combined with SCiO, ... with its connected central management system, make Reveal dry matter analysis the most convenient, precise and affordable analysis available. The ability to easily deploy multiple high-accuracy micro-spectrometers on location revolutionizes precision agriculture by bringing decision-making out of the lab and into the field."
For many operations, the investment for Reveal will equate to about a penny per cow per day. There is no limit to the number of samples that can be analyzed, and it can be used anywhere on the operation by anyone.
"We see dry matter as only the beginning of what Reveal will offer to customers," Messman added. "Our research team is actively looking into other on-farm forage testing, and we're excited about the future potential."
Reveal real-time forage analysis will be available starting in July and will be launched with a special introductory offer. Reveal analysis orders placed before Aug. 15 will receive the first 30 days of service free, while supplies last. Those interested in the service should contact their Cargill dairy focus consultant or visit www.cargill.com/reveal for information on pricing and availability.
Subscribe to Our Newsletters
Feedstuffs is the news source for animal agriculture
You May Also Like
---