Biomarkers point to causes of hyperketonemia in dairy cows
Biomarkers point to causes of hyperketonemia in dairy cows
The key appears to lie in the dry period, when a pregnant cow isn't producing milk.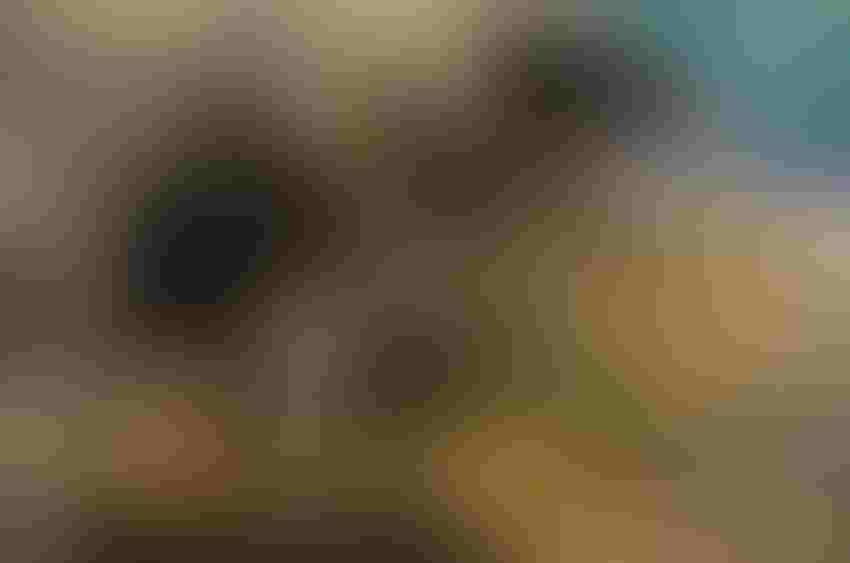 Hyperketonemia, or ketosis, is one of the most damaging metabolic disorders seen in high-yield dairy herds during the first few weeks of lactation. The process, which is caused by energy imbalance and fluctuations in hormones and metabolism during pregnancy and lactation, causes the animal to burn fat cells for energy when they aren't eating enough to meet their nutritional demands.
The disorder can cause declines in milk productivity and, in some cases, future infertility. Both make ketosis a costly disorder for dairy producers that rely on steady supply and a healthy herd for breeding. 
A new collaborative study by researchers at the University of Minnesota College of Veterinary Medicine and Michigan State University investigated how biomarkers––measurable indicators of what's going on inside cells and how that relates to disease––may be able to predict which cows will go into ketosis after calving. 
Past research showed that cows that developed hyperketonemia during the first week of lactation tend to have worse milk production and reproductive performance throughout lactation, taxing the dairy. Those that develop the condition after the first week tend to fare better. 
According to Zelmar Rodriguez, a UMN CVM alumnus who worked on the research as part of his dissertation, and who is a now veterinary epidemiologist at the Michigan State University College of Veterinary Medicine's Antimicrobial Stewardship and Dairy Health Management Laboratory, the new study is an important step forward in understanding why that happens. 
The key appears to lie in the dry period, when a pregnant cow isn't producing milk.
The team measured 36 different metabolites––substances the body produces during metabolism––that allowed them to detect metabolic imbalances during the late stages of pregnancy. They found that cows that developed ketosis during the risky first week of lactation also had elevated markers associated with liver damage and fatty liver three weeks before calving. The finding suggests this could be the reason these cows performed more poorly throughout the lactation.
Understanding this link could help herd managers better determine which animals will need additional care postpartum and may one day lead to a test producers can use to predict ketosis before it happens.
"Although far from being something that could be deployed as a simple tool to be used by stakeholders to predict animals that would be more at risk of developing this disorder, our results shed some light on the differences in the metabolism of dairy cows diagnosed with hyperketonemia at different times in early lactation," said Luciano Caixeta, an associate professor in the UMN CVM Department of Veterinary Population Medicine. Read the full study in Plos ONE. 
Subscribe to Our Newsletters
Feedstuffs is the news source for animal agriculture
You May Also Like
---