AgriLife Research, FGI sign multiyear agreement
AgriLife Research, FGI sign multiyear agreement
Focus of collaboration will be on forage sorghum improvements.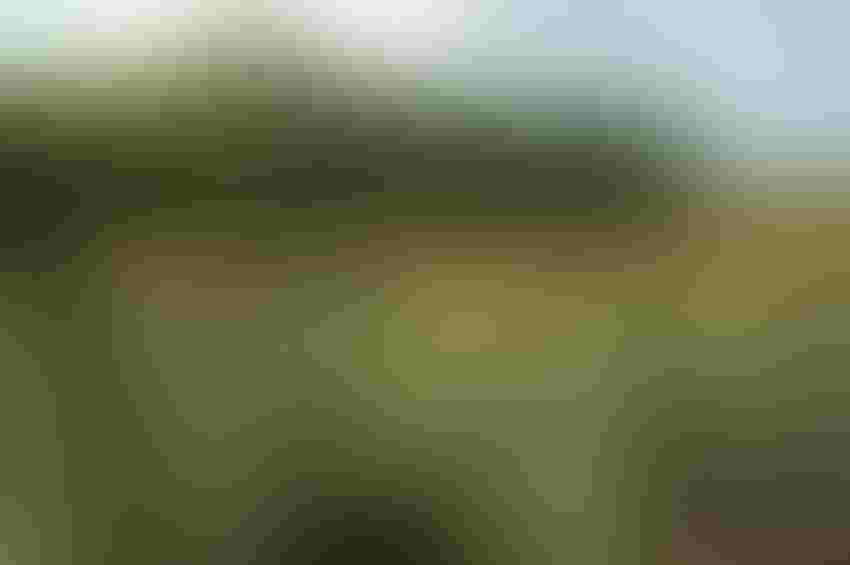 A Texas A&M AgriLife Research forage sorghum variety trial.
(Texas A&M AgriLife photo)
A greater interest in forage sorghum from the beef and dairy industries has led to a multiyear agreement between Texas A&M AgriLife Research and Forage Genetics International LLC (FGI), a subsidiary of Arden Hills, Minn.-based Land O'Lakes Inc.
"FGI is excited to collaborate with Texas A&M AgriLife Research and Dr. Bill Rooney," FGI president Shawn Barnett said. "This collaboration opportunity further expands our efforts to deliver best-in-class forage solutions to our customers and relentlessly pursue advancement in the forage industry."
Dr. Bill McCutchen, executive associate director of AgriLife Research, said, "We are appreciative of FGI's interest in our sorghum breeding program and willingness to invest in future outcomes. Within the agreement, FGI will have an option to license intellectual property developed in the program.
"Not only does this collaboration strengthen our program and FGI's potential product development, but it will help identify forage sorghum traits that will benefit producers and all of the industry in years to come," McCutchen added.
Rooney, an AgriLife Research sorghum breeder in the Texas A&M University department of soil and crop sciences, manages an active breeding program with evaluation sites throughout Texas and the U.S. His primary research activities are in the development of grain, forage and bioenergy sorghum parental lines for the production of commercial hybrids.
As commercial interest in bioenergy crops has waned, Rooney, who is the Borlaug-Monsanto chair for plant breeding and international crop improvement, has transitioned from bioenergy to forage breeding.
"We've been working on forage sorghums for 20-plus years," he said. "The challenges in the forage industry are to improve quality while maintaining agronomic productivity."
Given the right hybrid combinations, silage sorghum has yields and quality comparable to corn silage. Further, that productivity is accomplished using less water, Rooney noted.
He said the funding from FGI will help expand his forage breeding program, which has a goal of developing sorghum seed and pollinator parents with sought-after forage quality and yield.
"Our program has concentrated on seed and pollinator parents with desirable characteristics such as good leaf-to-stem ratios, producing forage plants of different types and heights," Rooney said.
Matt Sowder, FGI director of corn silage/forage sorghum, said, "Texas A&M AgriLife Research represents world-class research and aligns with what we want to deliver to our customers. Through this collaboration, FGI can continue our intense focus on technology and hybrid development. Our joint efforts will provide FGI customers with cutting-edge solutions to productivity in their forage operations."
Rooney said he continually looks to improve sorghum for whatever challenges may arise -- such as sugarcane aphids, foliar diseases and other stress tolerances -- to improve overall productivity and quality.
He said the breeding process under the new agreement initially will be conducted at the College Station, Texas, area facilities.
Subscribe to Our Newsletters
Feedstuffs is the news source for animal agriculture
You May Also Like
---