'Big data' could help improve livestock resilience
'Big data' could help improve livestock resilience
Automation in livestock farming so far has been limited to dairy cows and pigs, but new developments expected for laying hens, broilers, meat cows and fish.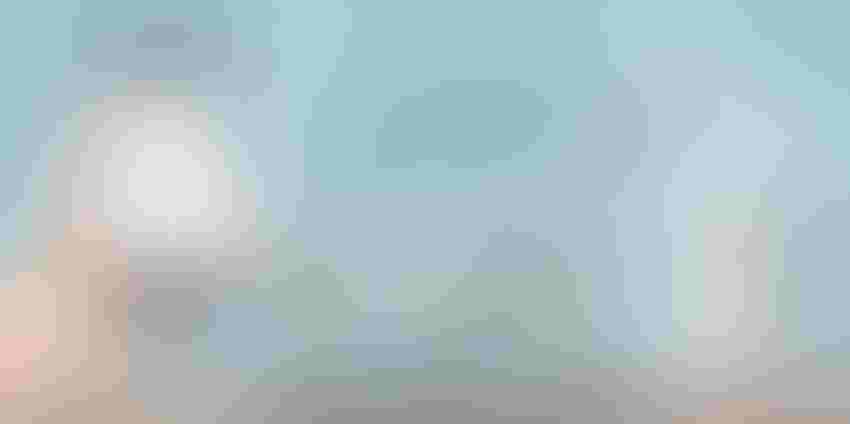 Scharfsinn86/iStock/Thinkstock
Resilience allows animals to cope with changes in the environment, and now, researchers at Wageningen University & Research (WUR) in the Netherlands propose that resilience of animals may be improved genetically by the smart use of automation of measurements -- "big data" -- in livestock husbandry. The result is improved animal health and welfare, limited economic losses and increased job satisfaction for farmers, WUR said.
Resilience of animals is essential for the normal functioning of an animal; an animal must be able to deal with temporary changes in the environment, such as heat stress and disease outbreak. Animals with higher resilience are less affected by these environmental changes and, as a result, show fewer fluctuations in production characteristics such as milk production or growth/bodyweight, WUR said. Therefore, genetic improvement of resilience in livestock farming is important.
Measuring resilience
Current automation in livestock farming leads to more measurements and more data on animals, so-called big data, WUR said, so fluctuations in daily production can be determined. The researchers proposed that these fluctuations can be used to measure resilience.
"The automation offers possibilities for genetic improvement of resilience, because to determine genetic effects, you need a lot of data from many animals," researcher Tom Berghof said. "Manually, this would never be possible, but with machines, this is."
By making smart use of data, the daily fluctuations can be used to determine the genetic basis of resilience.
In addition to being able to measure resilience, it is also important to include resilience in the breeding goals of livestock farming, WUR said. The researchers show that the economic value can be determined on the basis of, for example, extra labor costs that are necessary to check on animals with lower resilience.
WUR said two simplified breeding scenarios were further investigated to determine the impact of breeding for improved resilience.
Principle investigator Han Mulder said, "The outcomes were as expected: Breeding on improved resilience is beneficial for both job satisfaction of farmers, because they waste less time per animal on average, as well as the resilience of animals. We do see, however, that breeding for improved resilience can result in lower genetic progress in animal production. Nevertheless, the overall progress at the farm level improves."
Future applications
Much of the automation in livestock farming so far has been limited to dairy cows and pigs, such as milking robots and feeding stations, WUR said. However, technological developments are made every day, and in the short term, such developments are also expected for laying hens, broilers, meat cows and even fish.
"By already investigating how we can determine resilience on the basis of big data and how to apply this in breeding, we prepare ourselves for the new possibilities for other animal species," Berghof said.
Mulder added, "At this moment, we are investigating fluctuations in milk production of dairy cows, in feed intake of turkeys and in bodyweight of laying hens. In the future, we also want to investigate how improved resilience works at the physiological level to understand why some animals handle changes better than others."
Read the complete article in Frontiers in Genetics for more information.
This research was financially supported by the Netherlands Organization for Scientific Research Earth & Life Sciences, the Dutch Ministry of Economic Affairs and the Breed4Food partners Cobb Europe, CRV, Hendrix Genetics and Topigs Norsvin.
Subscribe to Our Newsletters
Feedstuffs is the news source for animal agriculture
You May Also Like
---