West Coast ports at crossroads as market share declines
West Coast ports at crossroads as market share declines
Ongoing labor issues, red tape and increased costs causing cargo owners and decision makers to lose patience.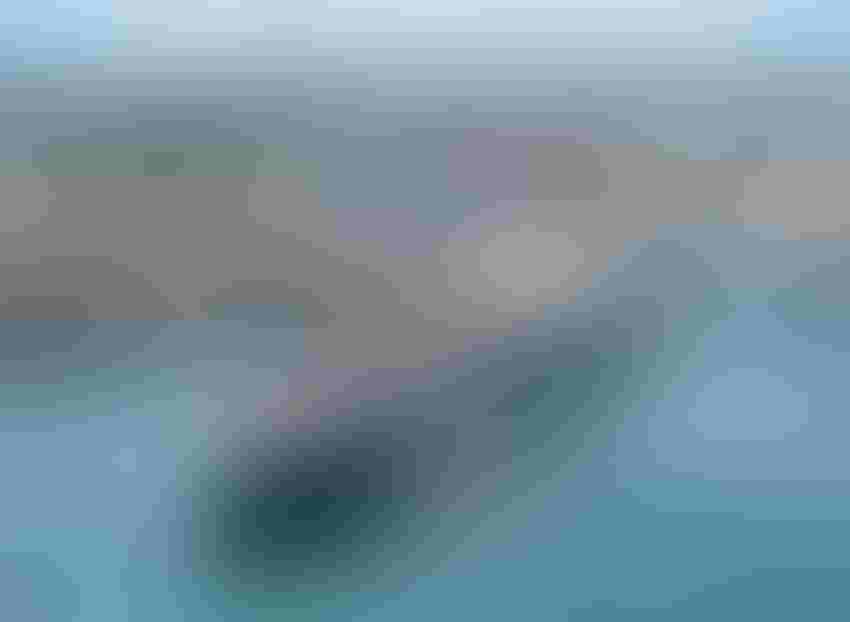 Coming off record levels of business seen during the pandemic, the Port of Los Angeles has been seeing a slowdown. The largest port in the nation, it processed 726,014 Twenty-Foot Equivalent Units (TEUs) in January, a 16% decrease from the previous January's all-time record. Business isn't expected to pick back up until the second half. 
"We expect softer global trade throughout the first quarter, particularly compared to last year's record-breaking start," Port of Los Angeles Executive Director Gene Seroka said during a recent media briefing. "Many factories in Asia have had extended Lunar New Year closures, retailers continue to discount products to clear warehouses and inflation-led economic concerns remain top of mind for Americans."
In addition to a slowdown in cargo, Seroka said they are also keeping a close eye on vessel utilization rates. "During the first six months of 2022, ships came into LA pretty much full. This past month, however, we worked the same number of vessels as last January, but ships arrived with about 16% less cargo. That kind of statistic, combined with the 17 cancelled sailings that we saw in January, tells us that we can expect more blank sailings in the weeks and months ahead."
The Port of Long Beach also reported sharply lower numbers during January, processing 573,772 TEUs, a 28% year-over-year decline. January data from the Northwest Seaport Alliance, which includes the Port of Tacoma and the Port of Seattle, revealed total container volume for the month decreased 21.7% year over year to 213,095 TEUs.
Seroka said the declines are another indicator of the slowdown in Transpacific trade, but stalled negotiations between the Pacific Maritime (PMA) and the International Longshore and Warehouse Union (ILWU) are creating what could be a much more dire situation for West Coast ports.
While a shift of Transpacific trade from the West Coast to the East Coast has been happening since 2002, with trade declining from 80% down to 56%, Sorecka said several factors are to blame.
"Let's be clear, this cargo shift isn't new. It started more than 20 years ago. Cargo owners and decision makers tell us we're too expensive, overregulated and have complicated labor issues."
Meanwhile, Soreka said East and Gulf Coast ports have hired Switched on Leadership, aligned with policy makers, and states have partnered together to go to D.C. for federal funding of infrastructure projects. Between 2010 and 2020, East and Gulf Coast ports received more than $11 billion while the West Coast only received $1.2 billion.
Even the recent bipartisan infrastructure bill awarded funding to only two West Coast projects versus 33 East and Gulf Coast port projects.
Soreka emphasized the need for West Coast ports to focus on alignment with policy makers and for labor issues to be resolved.
"We all know we need this collective bargaining agreement in place quickly. Cargo owners have said that they want certainty, even though the boxes are moving through LA without problems."
West Coast unions have said they will not strike, and both sides are keenly aware of the lost cargo. Still, Soreka said collective bargaining is hard work.
"Not only do we need a coastal framework, but there are also 29 local agreements up and down the West Coast. And, by and large, these two sides haven't negotiated in depth for about 8 years."
As for when a deal may come to fruition, Soreka said, "We're at the outer edges of what historically has been the farthest-reaching end of negotiations like this between these two sides."
While a deal may not be reached in February or March, he expressed confidence some real progress will be made this spring.
Agriculture Transportation Coalition (AgTC) Executive Director Peter Friedmann, recently speaking to the Propellor Club of Northern California, warned that the current impasse between the ILWU and PMA could result in permanent losses for the West Coast ports.
Friedmann said he believes the situation this time is worse than the shutdown in 2014-15, because "it's a drip-drip-drip."
"What's happening is there's this uncertainty—drip, drip, drip—and over a long course of time, we would be better off if it would have been something dramatic for three months and solved," Friedmann said. "With this thing lasting on and on, major permanent decisions are being made that are irreversible, and those are real estate decisions."
These decisions include where warehouses should be built, where cold storage facilities should be built or where transload facilities should be built.
Friedmann said he knows of some instances where major companies are now building transload facilities on the East Coast that had previously been planned for the West Coast.
He called it "disconcerting," adding that he has talked to the parties "to the extent that they'll listen."
"In the board rooms in Kansas City, they've run out of patience, and they're putting the hard assets, their money, into the ground in ways that don't get easily reversed."
Subscribe to Our Newsletters
Feedstuffs is the news source for animal agriculture
You May Also Like
---