West Coast port agreement may come soon
West Coast port agreement may come soon
Ongoing labor uncertainty impacting U.S. red meat exports.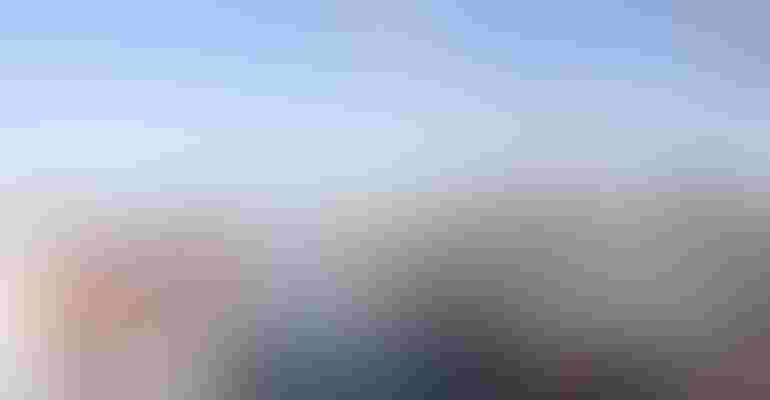 Negotiations between the Pacific Maritime Association (PMA) and the International Longshore and Warehouse Union (ILWU) over a new West Coast port labor contract started over a year ago but have stalled month after month. Agreements have been reached on topics such as healthcare and the use of automation at docks but local issues at each individual port have bogged down the process. With wages and pensions and the length of the contract the only issues left to debate, the Wall Street Journal recently reported a tentative agreement could potentially be reached by June. Even so, groups like the U.S. Meat Export Federation remain apprehensive as the ongoing labor uncertainty has impacted U.S. red meat exports and agriculture as a whole.
"We have a lot of uncertainty around the West Coast, which is a vital launching point for a lot of our Asian shipments. The most important port being Oakland, but Long Beach and LA as well as Seattle and Tacoma are all important ports," said Dan Halstrom.
Halstrom said disruptions have led to a reduction in import volumes on the West Coast as well as some of the discretionary cargo being diverted away from the West Coast to the Gulf ports and the East Coast.
This is not necessarily good news for the U.S. red meat industry, he explained, as a lot of beef and pork cargo, especially chilled cargo, goes off the West Coast. Further, a lot of the express service goes off the West Coast, especially into north Asia, because it has the shortest transit times. With chilled cargo being higher value cargo, Halstrom said keeping viable options and more options for service off the West Coast is crucial.
To complicate matters worse, a shutdown at the Long Beach-LA port on Good Friday as well as additional disruptions in late April have only intensified stakeholder angst. USMEF further pointed out that man hours by West Coast longshoremen through mid-April dropped by 25% compared to the same period in 2022, indicating that the West Coast ports are losing business to the other coasts.
"It's bigger than just red meat; it's agriculture in general," said Halstrom. "We have a lot of key trading partners in the Asian region for a whole scope of commodities farm to fork. It is important of course for U.S. beef and pork, but agriculture in general."
Even if a tentative agreement is reached soon, approval by all the local chapters could take a few months.
The West Coast has Jessica Dankert, vice president of supply chain at the Retail Industry Leaders Association, whose members include Target, Home Depot, and Best Buy, recently told Bloomberg that several importers have made the costlier move to divert some, or all, of their cargo away from the West Coast and will stay away until an agreement is ratified.  
Subscribe to Our Newsletters
Feedstuffs is the news source for animal agriculture
You May Also Like
---