Weekly Export Sales: 'Big 3' all stumble
Weekly Export Sales: 'Big 3' all stumble
Corn, soybeans and wheat all come in lower week-over-week.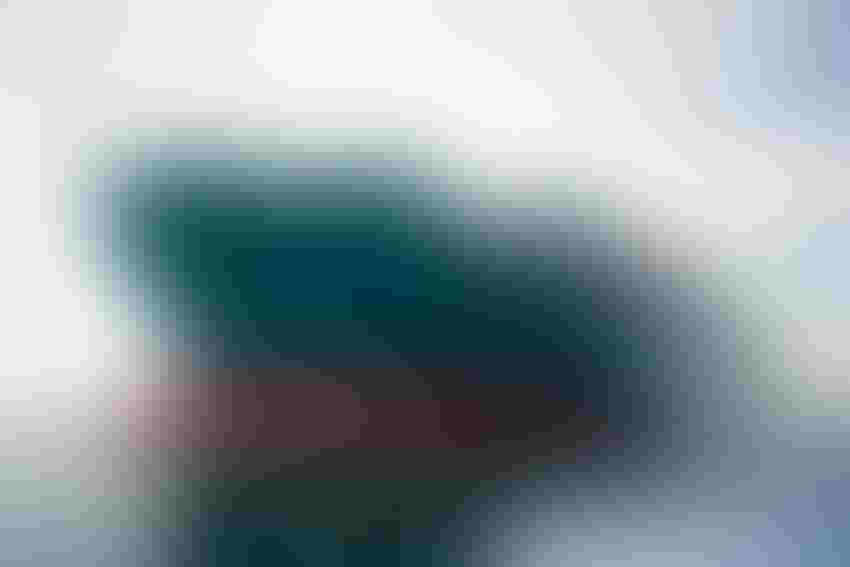 Bow view of fully loaded cargo ship.
Stewart Sutton/ThinkstockPhotos
Grain export sales are anything but static on a weekly basis – moving through an ever-constant series of peaks and valleys. Last week's results featured the latter, with corn, soybean and wheat sales all down considerably from the prior week, and with each commodity failing to match trade expectations.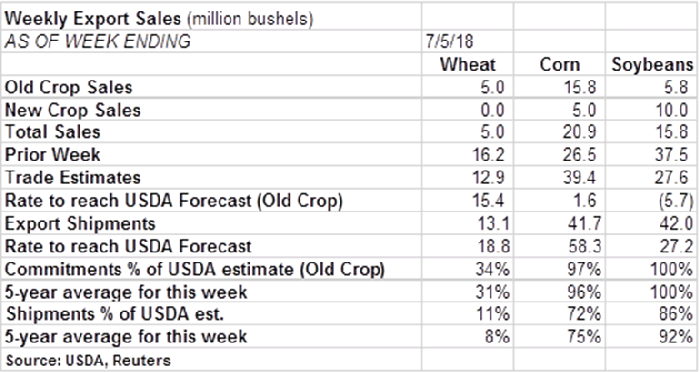 Corn found 15.8 million bushels of old crop sales plus another 5.0 million bushels in new crop sales, totaling 20.9 million bushels for the week ending July 5. That fell moderately below the prior week's total of 26.5 million bushels and was nearly half of trade estimates of 39.4 million bushels. As the 2017/18 marketing year winds down, only 1.6 million bushels are needed weekly through August to reach USDA forecasts, however.
Corn export shipments reached 41.7 million bushels last week. Japan was the No. 1 destination, with 11.6 million bushels, followed by Mexico, South Korea, Saudi Arabia and Vietnam.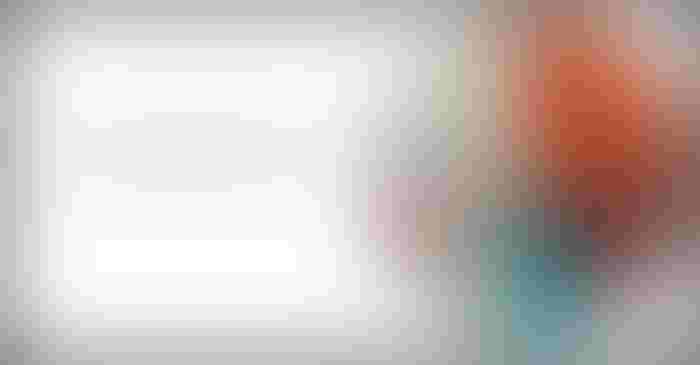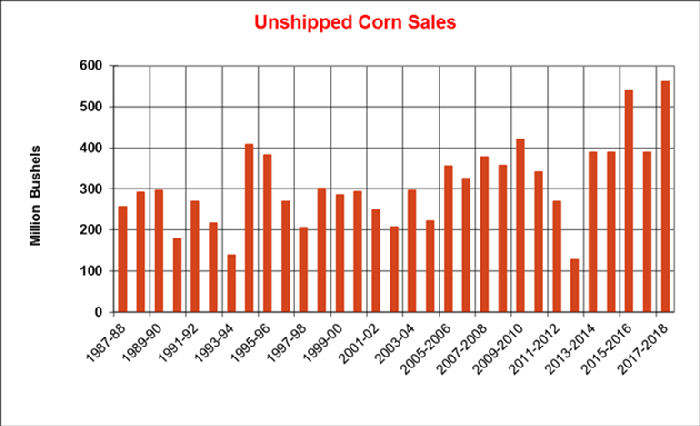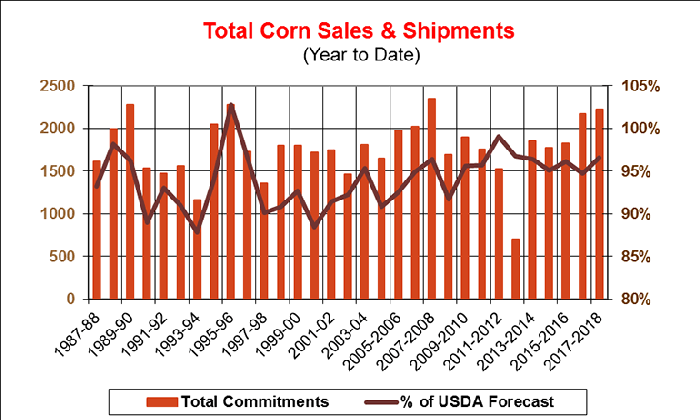 Soybeans saw 5.8 million bushels in old crop sales and another 10.0 million bushels in new crop sales for a total of 15.8 million bushels. As with corn, that total slumped well below the prior week's total of 37.5 million bushels and trade estimates of 27.6 million bushels. Sales totals continue to extend their "lead" over USDA forecasts, now exceeding those estimates by 5.7 million bushels per week.
Soybean export shipments totaled 42.0 million bushels last week, which was 22% lower than the prior week and 1% below the four-week average. Egypt was the top destination, with nearly 10.0 million bushels. Other significant destinations last week included Indonesia, Taiwan, China (with just 2.6 million bushels) and Mexico.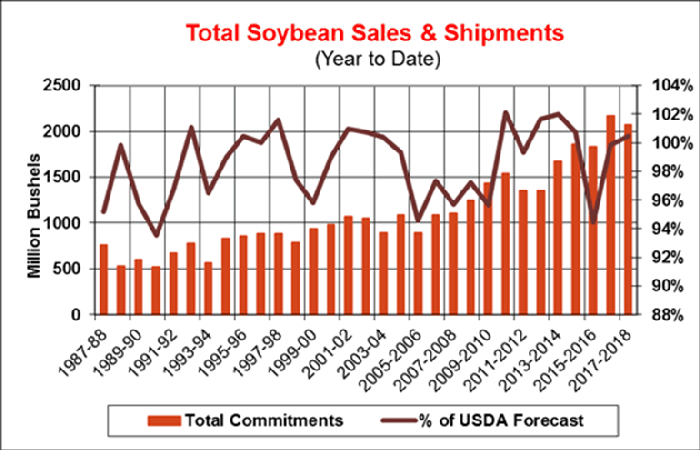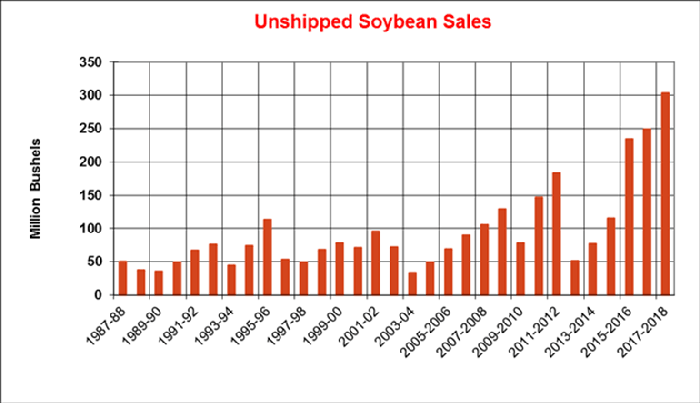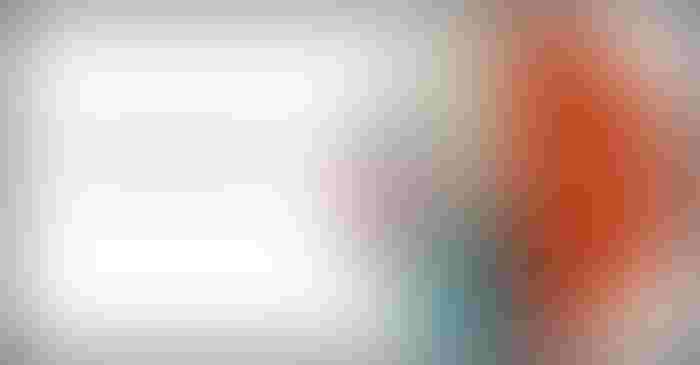 Wheat export sales added 5.0 million bushels in new crop sales, which was less than a third of the prior week's total of 16.2 million bushels and less than half of trade estimates of 12.9 million bushels. Now more than a month into the 2018/19 marketing year, weekly sales need to reach 15.4 million bushels to match USDA forecasts.
Wheat export shipments were somewhat stronger, with 13.4 million bushels, with Taiwan as the No. 1 destination with 1.8 million bushels. Other top destinations included the Philippines, Guatemala, Mexico and Japan.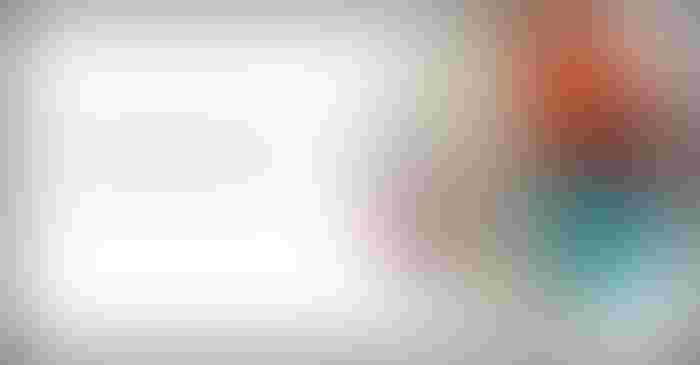 To-date, Mexico accounts for the most corn export commitment this marketing year, with 25% of the total. China still leads all destinations for U.S. soybean export commitments, with 49% of the total. And unknown destinations land at the top of leading wheat export commitments, with 17% of the total (Japan and the Philippines follow closely behind, with 13% each).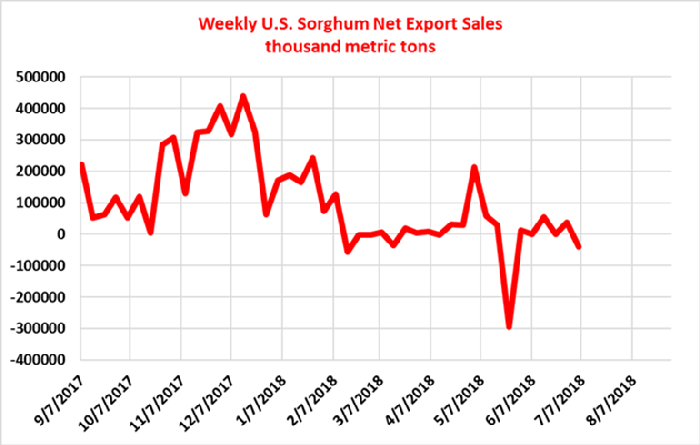 Sorghum export sales saw net reductions of 1.5 million bushels last week, while a modest amount of export shipments (around 472,000 bushels) headed to Japan, China and Mexico. 
Click on the download button below for more charts and graphics.
Subscribe to Our Newsletters
Feedstuffs is the news source for animal agriculture
You May Also Like
---