USDA projects climbing meat production, falling prices
USDA projects climbing meat production, falling prices
Chief economist Robert Johansson offers insight into future meat exports and grain supplies.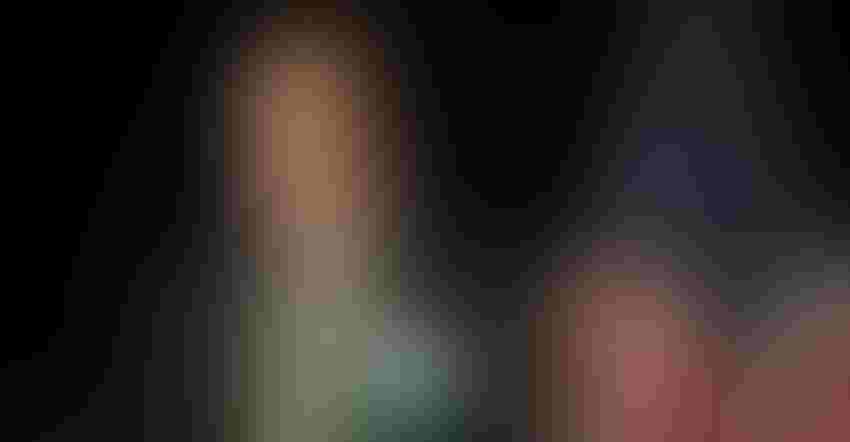 USDA chief economist Robert Johansson speaks at USDA Ag Outlook Forum on Feb. 22, 2018.
USDA
Demand for U.S. livestock and dairy products looks to remain strong, although production continues to outpace the need. Total crop acres are also expected to remain flat and continue to be dependent on trade markets, particularly China and North American Trade Agreement (NAFTA) partners Canada and Mexico, according to the latest outlook U.S. Department of Agriculture chief economist Robert Johansson provided at this year's USDA Agricultural Outlook Forum held Feb. 22-23 in Arlington, Va.
"The outlook for livestock and dairy is for continued record total meat and dairy production," Johansson said. Low and stable feed costs over the past few years and projected going forward support the outlook.
USDA projects that total meat and poultry production will hit nearly 104 billion lb. in 2018, as production of beef, pork and broilers all increase. Milk production is also projected to be at a record 218.7 billion lb. in 2018 with modest herd expansion and stronger growth in milk per cow.
"That expansion in meat production for 2018 is expected to depress prices continuing the decline from the highs we saw in 2014," Johansson said.
Fed steer prices are projected to fall to $119.25/cwt., down about 2% as domestic demand limits losses on larger supplies. Hog prices are expected to decline to $48/cwt., down nearly 5% from last year.
Milk prices will continue to come under pressure, with the all-milk price expected to fall 9% this year, driven lower by product prices. "With relatively flat feed prices and a decline in milk prices, margins are under greater pressure this year," he added.
Johansson said foreign markets have become increasingly important for the beef, pork and poultry sectors and are expected to grow over time. Exports of pork are expected to rise by 18% over the next 10 years and by 14% for poultry.
Growing demand
Johansson said one factor that could turn the tide of bleak agricultural conditions is improved global economic growth, which would draw more households into the middle class and boost overall food demand.
As middle-income households increase in emerging markets and developing countries, demand is expected to increase for U.S. products, especially livestock and dairy products and the grains and oilseeds that make up livestock feed and processed products.
Johansson said the number of middle-class households in China will nearly double, approaching 370 million households by 2026. The number of middle-class households in India is expected to nearly triple by 2026.
In his keynote speech, Secretary of Agriculture Sonny Perdue said trade remains critical for U.S. agriculture. He shared that middle-income households in China are expected to double in the next 10 years to 370 million – more than the total U.S. population. Likewise, India is expected to see middle-income numbers triple.
USDA trade undersecretary Ted McKinney is currently in India on a second trade mission to the region. When asked why USDA has focused on India, which currently does not export much from the U.S., Perdue said he believes that the U.S. can be a legitimate supplier of India's nutritional needs. He noted that India's protectionist views need addressed.
Grain markets
The combination of rising stocks and continuing large global production have limited upside potential for grain and oilseed prices; however, USDA expects increase in demand relative to production in the upcoming year.
With commodity prices flat to rising slightly from last year, Johansson said USDA expects acreage to respond similarly. For corn and soybeans, current price expectations and rotational constraints again push the combined area to 180 million acres, which will be evenly split between the two crops at 90 million acres.
Soybean prices, forecasted at $9.25/bu., are expected to be down fractionally next year as large U.S. stocks hold prices in check. Driven by record yields in 2017, corn prices ended the year lower at $3.30/bu. "Looking forward, we expect a small rebound in prices and a return to trend yields," he said.
"We expect that the continued expansion of trade in soybeans will continue to put pressure on corn but more likely other crop area in the future," Johansson said. USDA's long-term baseline suggests that soybean area will match or exceed corn area for much of the next decade, supported by import demand from China.
Wheat area is expected to reverse a four-year trend and expand by 1.1% to a projected 46.5 million acres. Cotton acres are also projected to be 5.6% higher at 13.3 million acres.
Subscribe to Our Newsletters
Feedstuffs is the news source for animal agriculture
You May Also Like
---