U.S. requests formal talks with Mexico over GMO corn dispute
U.S. requests formal talks with Mexico over GMO corn dispute
USTR announcement brings the U.S. one step closer to issuing a formal dispute settlement under the USMCA.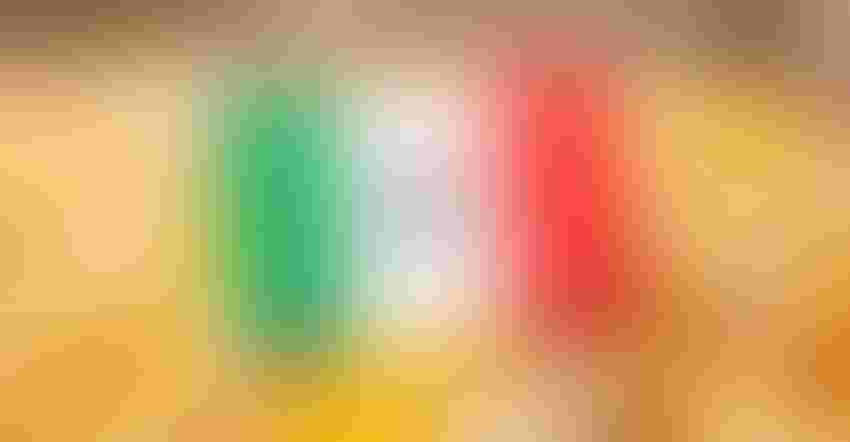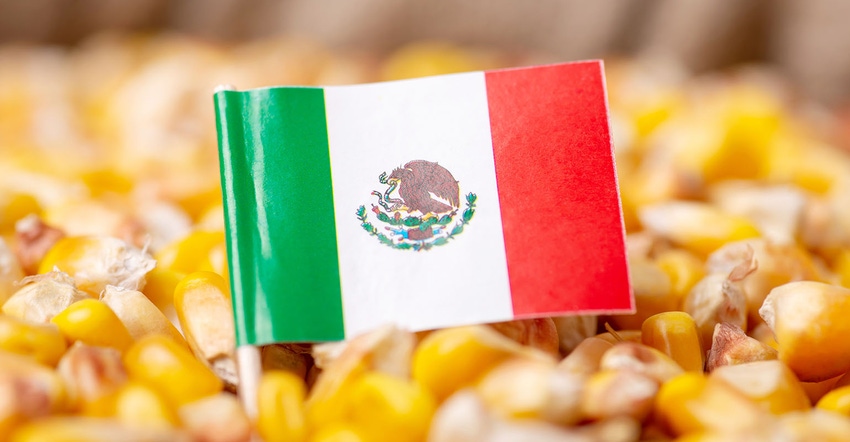 The Office of the U.S. Trade Representative announced it is requesting technical consultations with Mexico over Mexico's plan to limit genetically modified corn imports and other biotechnology products. This move puts the U.S. one step closer to filing a formal dispute settlement under the United States–Mexico–Canada Agreement. 
"The United States has repeatedly conveyed our serious concerns with Mexico's biotechnology policies and the importance of adopting a science-based approach that complies with its USMCA commitments," says Ambassador Katherine Tai. "Mexico's policies threaten to disrupt billions of dollars in agricultural trade and they will stifle the innovation that is necessary to tackle the climate crisis and food security challenges if left unaddressed. We hope these consultations will be productive as we continue to work with Mexico to address these issues."
The dispute over biotech corn stems from a 2020 decree by Mexican President Andrés Manuel López Obrador that sought to ban imports of biotech corn beginning in January 2024. Mexico issued a revised decree in February that banned biotech corn for food usage and left the door open for a future ban on biotech corn for feed, effective immediately. 
Through the consultation process, the U.S. government hopes to reach an outcome that respects each country's sovereignty and benefits the United States, Mexico, and their agricultural producers and stakeholders.
"Mexico is an important partner, and we remain committed to maintaining and strengthening our economic and trade ties," says Agriculture Secretary Tom Vilsack. "While we appreciate the sustained, active engagement with our Mexican counterparts at all levels of government, we remain firm in our view that Mexico's current biotechnology trajectory is not grounded in science, which is the foundation of USMCA."
Many industry groups and lawmakers applaud the development and urge the USTR to expedite the process.
"We are pleased USTR is taking the next step to hold Mexican officials accountable for the commitments they made under USMCA, which include accepting both biotech and non-biotech commodities," says National Corn Growers Association President Tom Haag. "Mexico's position on biotech corn is already creating uncertainty, so we need U.S officials to move swiftly and do everything it takes to eliminate this trade barrier in the very near future." 
The U.S. Grains Council also thanks the Office of the U.S. Trade Representative for initiating the consultation with Mexico.
"We have had a long and productive relationship with Mexico," explains USGC president and CEO Ryan LeGrand. "It is our number one market for U.S. corn, and we support this action because it will likely be the most expedient way to ensure that positive relationship continues."
"Trade agreements are meaningless if our partners refuse to abide by them," says Senator John Boozman (R-AR). "We have an obligation to ensure American producers are given the fair access to markets they were promised. Ambassador Katherine Tai and her team ought to be commended for standing up for American farmers and taking the necessary actions to hold Mexico to the agreement they signed."
Next steps
A technical consultation will bring leaders from both countries into formal discussions. As part of the process, both countries can tap their experts to share information on agricultural biotechnology.
If this step does not resolve the impasse, the U.S. can then initiate a dispute settlement under USMCA. Once a dispute settlement is filed, a group of experts will hear the case and make final determinations based on the commitments both parties signed as part of the free trade agreement.
Subscribe to Our Newsletters
Feedstuffs is the news source for animal agriculture
You May Also Like
---