U.S., Chinese companies sign soybean purchase agreements
U.S., Chinese companies sign soybean purchase agreements
Eleven deals cemented at USSEC-CFNA Sustainable Agriculture Trade Forum.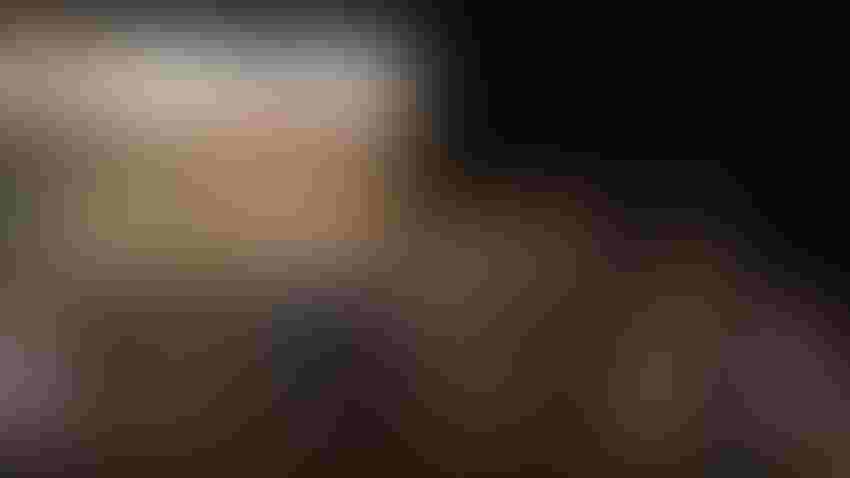 Photo courtesy of U.S. Soybean Export Council
Multiple American commodity export companies signed purchasing agreements with Chinese agriculture importers on Monday at the China-U.S. Sustainable Agricultural Trade forum in Des Moines, Iowa. The event and signing ceremony were co-organized by the U.S. Soybean Export Council, the China Chamber of Commerce for Import and Export of Feedstuffs, Native Product & Animal Byproducts, the Iowa Soybean Association and the U.S. Grains Council.
"The collaboration between China and U.S. Soy continues to deliver food and nutrition security, and economic growth for consumers, companies and producers in China and the U.S.," U.S. Soybean Export Council CEO Jim Sutter said during the signing ceremony. "Sustainable agriculture production and trade are impact multipliers."
Sutter, who also chairs the U.S. Agricultural Export Council, says China has been "masterful" at leveraging trade to achieve local food security and economic growth. He called the mutually beneficial collaboration between China and the U.S. the "ballast" for successful bilateral economic and trade relations.
Eleven agreements were signed on Monday. While most contracts were for soy, a few also included deals for corn, sorghum and wheat. All of them go into effect for the current marketing year.
Chicago-based Archer-Daniels-Midland Company, commonly known as ADM, finalized deals with Bohi Industry, China Agri, and Fuzhiyuan Feed Protein (Wilmar International). CHS signed agreements with Bohi Enterprises and Sinograin Oil. Bunge and Cargill also signed agreements with Sinograin Oil.
Other companies formalizing agreements included COFCO International and China Agri; COFCO Agri and Zennoh Grain; Shenzhen Gem and Hangtung Resources; and Zennoh Grain with Bohi Industry
China imports more American soy products than any other nation. It is also the world's largest consumer of soy products, accounting for more than 60% of the global trade. Stakeholders from China and the U.S. have been working since mid-summer in hopes of finalizing multiple purchasing contracts.
While the agreements were made to strengthen trade between the two nations, they were also finalized with an eye on Brazil. That nation passed the U.S. to become the world's top soy exporter in 2013. Today it supplies approximately half of global soybean exports.
The United States remains the world's second leading soybean exporter with approximately 37% of the market. Historically, U.S. soy exports peak between September and March. Brazil supplies significantly more product during the spring and summer months. Over the past decade, exports to China and other emerging markets have been steadily trending up. That demand is currently more than the either the U.S. or Brazil can supply on their own.
Brazilian producers have been clearing more land for cultivation to boost production. By brokering more deals and creating additional opportunities, the USSEC believes American producers will be better positioned to compete with Brazil year-round.
In his remarks during the signing ceremony, Chinese ambassador to the United States Xie Feng said people are the foundation of a nation, and food is a paramount importance. He believes cooperation between Chinese and American agriculture is a rich land with bright prospects.
"The contracts signed today are multiple billions in value," he says. "Let us sow more seeds of cooperation on the fields of hope."
Subscribe to Our Newsletters
Feedstuffs is the news source for animal agriculture
You May Also Like
---