Selling continues even as cattle markets retreat
Selling continues even as cattle markets retreat
November "Cattle on Feed" may show another month of large placements.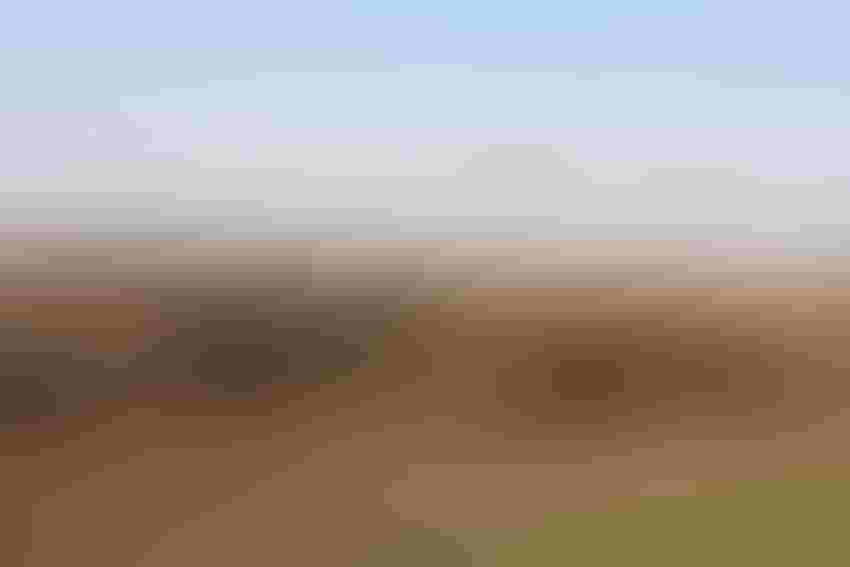 Cattle markets continue to decline from September levels, but cattle producers are still taking advantage of much stronger prices. Oklahoma State University Extension Livestock Marketing Specialist Derrell Peel said producers have indicated to him in numerous meetings this fall that the majority of steers and heifers they are selling is to capitalize on higher prices, but also because of ongoing drought and pasture and hay limitations.
Peel relayed that reported national feeder cattle volumes (auction, direct and video/internet) are up 5.6% year over year since Labor Day, with the majority in September, which contributed to the large September feedlot placements. The total volume in October was up 2.4% but down year over year at the end of October and beginning of November. Another month of large placements may be revealed in the next "Cattle on Feed" report, Peel suggested.
Prices for bigger feeder cattle (600 pounds and heavier) have fallen about 9-10% since September but are still 33-35% higher compared to the same time last year. Stocker calf prices in Oklahoma, on the other hand, have continued to show strength this fall, averaging 45-50% higher year over year. Recent rains and improved wheat pasture prospects have contributed to the strength, Peel noted.
CME December live cattle futures settled Monday at $174.925/cwt., after dropping on Friday to $174.125/cwt., the lowest price since late May. February 2024 live cattle rose to $175.250/cwt., after also falling on Friday to $174.65/cwt., the lowest price since mid-May. January 2024 feeder cattle futures also showed strength on Monday, settling at $228.300/cwt. This was up from $226.425/cwt., the lowest price since early April.
Colorado State University livestock economist Stephen Koontz said while the upcoming "Cattle on Feed" report, to be released Nov. 17, will provide an important assessment of market conditions, weekly steer and heifer slaughter numbers offer a prelude to the monthly marketings from the report. He noted that slaughter is reasonable but has softened for steers and has drifted lower for heifers for the first time in several years.
"It is not likely that current marketings have reduced inventories of longer-fed cattle – on feed over 120 and over 150 days. These inventories will likely weigh on the market through the end of the year," he said. This has been confirmed by changes in steer and heifer slaughter weights, which have climbed six of the last eight weeks – in the face of colder weather – but also following the normal seasonal pattern.
Peel pointed out that beef cow slaughter year to date is down 12.6% year over year but added that the decrease has been smaller recently, down just 8.4% year over year in the last eight weeks. The current pace of beef cow slaughter suggests a 2023 herd culling rate of 12% - above the long-term average rate of about 10% – and indicates additional herd liquidation.
"Taken together, the feeder marketings, feedlot placements and slaughter data all suggest that the industry continues to extract animals from the system in a manner that indicates continued liquidation," said Peel. "Cattle numbers generally will continue to get tighter in 2024. When heifer retention and herd rebuilding begin, cattle numbers will get significantly tighter very quickly."
Meanwhile, Koontz relayed that packer margins have spent much of the year at levels that are unlikely to cover costs.
"Even with strong beef prices, fed cattle were relatively too strong. The cash market has as of yet not followed live cattle futures lower, but the underlying fundamentals make that likely," he suggested.
The boxed beef composite value has held at levels modestly above $3.00/lb. Koontz said it will be interesting to watch the beef market react to holiday demand.
"Overall beef demand indices show persistent weakness quarter on quarter and year on year from the peak strength in 2020. Some of the beef demand is weakening – not in a substantive manner, but weakening nonetheless. This is not bullish news," he said.
Subscribe to Our Newsletters
Feedstuffs is the news source for animal agriculture
You May Also Like
---