Pennsylvania county becomes avian flu hot spot
Pennsylvania county becomes avian flu hot spot
Governor announces additional $25 million to help cover losses.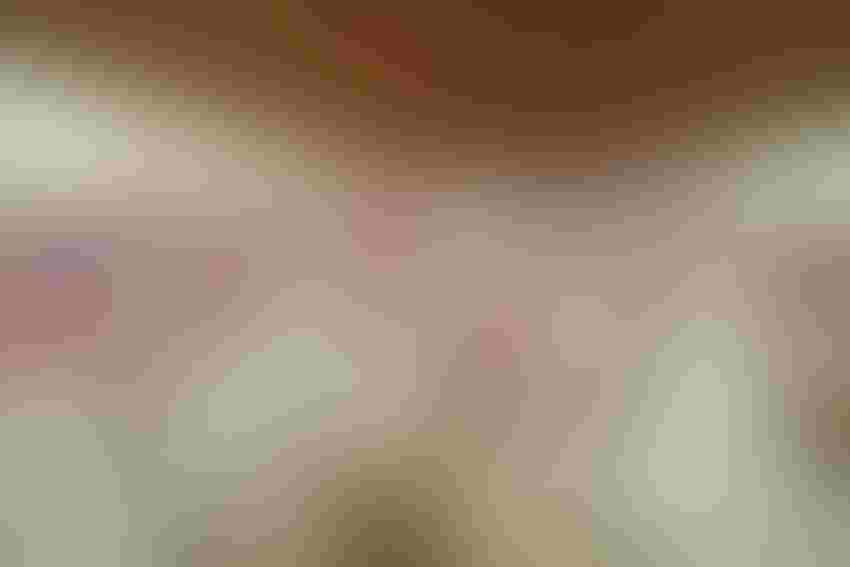 Lancaster County, Pennsylvania, has become a hot spot for highly pathogenic avian influenza (HPAI), with over 225,000 birds affected since the beginning of February, according to data from USDA's Animal and Plant Health Inspection Service (APHIS).
The reemergence of the virus comes after almost a year respite for commercial operations in the state. A broiler operation of 97,700 birds was depopulated in late February due to the virus. This week, APHIS confirmed detections on two turkey operations of 20,000 and 25,000 birds. A commercial duck breeder with a flock of 6,500 birds also tested positive for the virus as well as three smaller bird flocks of 4,000, 1,900 and 300 birds.
Neighboring Chester County has also confirmed cases in three smaller flocks totaling 15,500 birds.
Biosecurity remains vital for anyone who owns or works with poultry – whether on a commercial farm, in the wild, or at a hobby/ backyard farm, the Pennsylvania Department of Agriculture notes on its website. 
Robert Meinen, senior extension associate with PennState Extension, said all chicken, turkey, and duck farms in the state should be on heightened alert and exercise strict biosecurity protocols at this time, and through the coming months.
Meinen noted that bird droppings can act as a transport vector of HPAI, requiring thorough cleaning and disinfection of equipment before and after working with poultry.
"All manure equipment such as trucks and spreaders must be cleaned of all organic matter (manure, feathers, bedding, etc.) with washing before disinfection is conducted. Disinfectants are not designed to work on masses of organic material. Use disinfectants according to label instructions. Beyond the mechanical equipment, remember to pay attention to clothing, boots, other tools, floormats, etc.," he explained.
During a webinar last week, Dr. Patricia Fox, national epidemiology officer for avian health at APHIS, said it is still unclear why the current outbreak of HPAI is worse than the 2014/15 outbreak. What is clear is that U.S. biosecurity efforts are working as this outbreak has had less farm-to-farm spread, she said. The majority of flocks being infected are contracting it directly from wild birds, and it remains a mystery why they are carrying it such long distances and for such a long period of time.
Meinen said that since HPAI transmission is associated with migratory birds, especially waterfowl, the disease can be picked up on tires from a field or roadway where a wild animal has shed the disease. "This means that detailed attention should be paid to on-site travel with precautions taken to avoid cross traffic between field equipment and those that will work directly with confined flock animals."
He recommended clearly defining lines of separation and being sure that all employees of farms and the commercial manure handling entities remain compliant.
"This may mean that the hauler must detour around a path on which barn employees travel."
Further, he suggested limiting on-farm activities to only those that are necessary and limiting the number of vehicles that enter farms to only those necessary for task completion.
Additional $25 million to cover losses
Releasing his 2023 budget today, Pennsylvania Gov. Josh Shapiro mentioned the threats farmers in the state are facing and pledged support to help them recover from the losses.
"We haven't even hit the spring migration season, but poultry farmers are already dealing with Hi-Path Avian Influenza. And my Administration has taken action," Shapiro said. "Under the leadership of Acting Secretary Redding, the Department of Agriculture is working to improve biosecurity efforts on our farms and make farmers who lose birds whole."
Pennsylvania is currently the only state with a fund of $25 million dollars to help fill the gap in covering losses from HPAI. Gov. Shapiro took that one step further today, pledging an additional $25 million dollars for the fund.
Subscribe to Our Newsletters
Feedstuffs is the news source for animal agriculture
You May Also Like
---