No improvement nor significant decline in June 2023 hog inventory
No improvement nor significant decline in June 2023 hog inventory
Average pigs saved per litter saw a noteworthy 3.3% jump for the March-May period; efficiency could offset future lower intentions.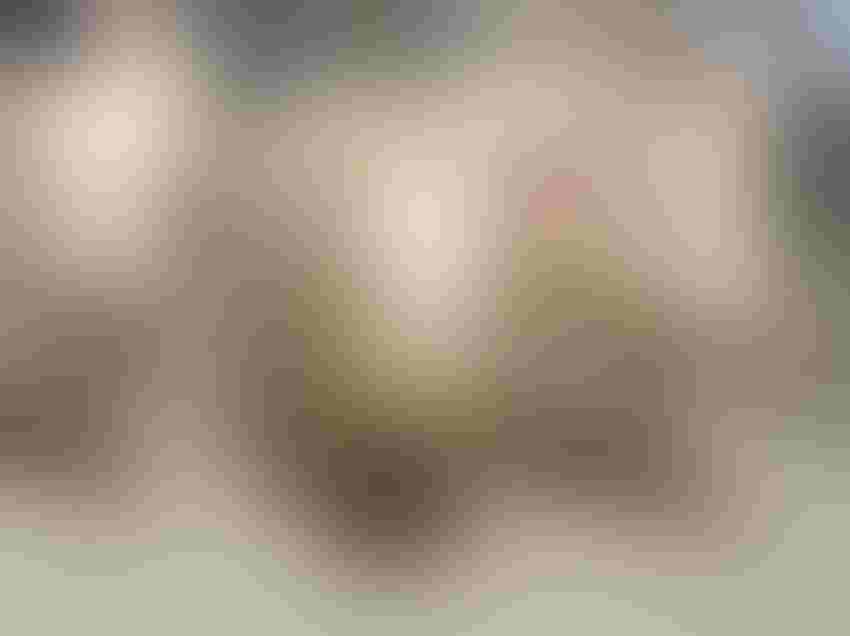 The United States inventory of all hogs and pigs on June 1, 2023, is only slightly higher than last year, according to the latest Quarterly Hogs and Pigs report published Thursday by the USDA's National Agricultural Statistics Service. Total inventory came in at 72.394 million head, up about 80,000 from June 2022, but down 1% from the previous quarter.
"All hogs and pigs, 72.4 million head, was pretty much in line with what we saw last year, but also kind of following the decline that we've seen for the last few years here," said Tyler Cozzens, an agricultural economist with the Livestock Marketing Information Center. "So not really seeing much improvement there, or much further decline, as we sit right now. It's about the lowest we've seen here in the last four to five years, but not too significant of a decline there."
 Of the 72.4 million hogs and pigs, 6.15 million head were kept for breeding. Breeding inventory was down 0.4% from last year, but up 1% from the previous quarter. 
Market hog inventory came in at 66.2 million head, up 0.2% from last year,  but down 1% from March 2023.
The March-May 2023 pig crop, at 32.9 million head, was up 1% from 2022. Sows farrowing during this period totaled 2.90 million head, down 2% from 2022. The sows farrowed during this quarter represented 48% of the breeding herd.
United States hog producers intend to have 2.94 million sows farrow during the June-August 2023 quarter, down 4% from the actual farrowings during the same period one year earlier, and down 4% from the same period two years earlier. Intended farrowings for September-November 2023, at 2.95 million sows, are down 4% from the same period one year earlier, and down 3% from the same period two years earlier.
"That's the lowest farrowings that we've had on a quarterly basis here, going back to about 2015, so definitely one of the lower farrowing rates that we've seen here," said Cozzens. "But even the intentions that producers are signaling here, still around that 2.9 million head, well below what analysts were expecting. That pretty much indicates the kind of sentiment producers are taking, a measured approach to production, watching demand and market signals about how to manage production and manage their resource base. And I think it also was just a reflection of profitability in the market."
Average pigs saved per litter saw a significant 3.3% jump from 11.00 last year to 11.36 for the March-May period. Analysts had expected that figure to be up by only a half percent.
"I think that's a positive sign to see that significant jump like that. Disease pressure has been an issue in the industry and really hindered some efficiency there on that side," Cozzens said. "So, I think to see a significant jump like this is a positive sign industry is moving forward. Even though we might have some of the lower farrowing intentions, if we keep this phase per litter production rate going, could see some of this efficiency offset some of the lower intentions."
Only the 180 pounds and over group fell in the June 2023 report from the year prior. For the under-50-pounds weight category: 20.939 million head (up 0.2%); 50-to-119 pounds group: 18.748 million head (up 0.3%); 120-to-179-pounds group: 13.863 million head (up 0.3%); and for the 180-and-over group: 12.699 million head (down 0.2%).
Iowa hog producers accounted for the largest inventory among the states, with 23.8 million head. Minnesota had second largest inventory at 8.70 million head. North Carolina came in at third with 7.60 million head, however the state reported a 7.3% decrease in inventory from the year prior.
The total number of hogs under contract owned by operations with over 5,000 head, but raised by contractees, accounted for 51% of the total United States hog inventory, up 1% from the previous year.
All inventory and pig crop estimates for June 2022 through March 2023 were reviewed using final pig crop, official slaughter, death loss and updated import and export data. The revision made to the March 2023 all hogs and pigs inventory was 0.3%. The net revision made to the December 2022 all hogs and pigs inventory was 2.4%. A net revision of 3.0% was made to the September 2022-November 2022 pig crop.
To obtain an accurate measurement of the U.S. swine industry, NASS surveyed roughly 4,500 operators across the nation during the first half of June.
Subscribe to Our Newsletters
Feedstuffs is the news source for animal agriculture
You May Also Like
---