Names in the News: January 2017
Names in the News: January 2017
A roundup of new employees and appointments in the agribusiness industry.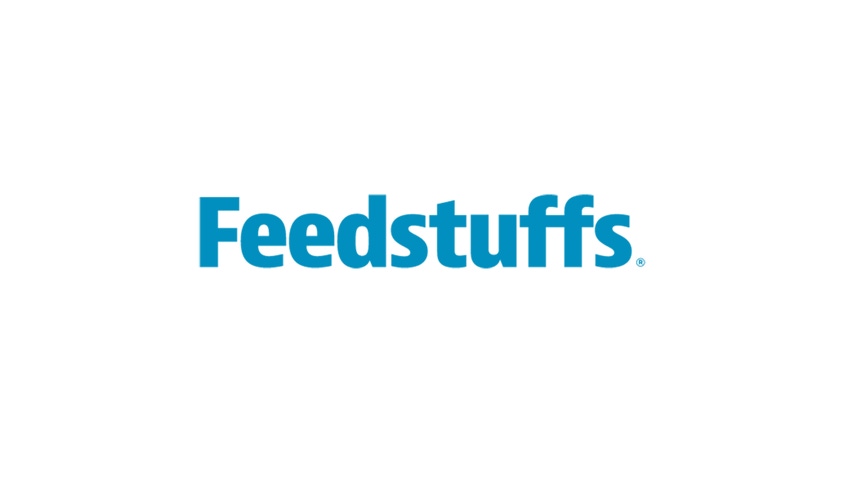 U.S. MEAT EXPORT FEDERATION, Denver, Colo. – Dr. Oscar Ferrara has joined the federation as regional director for Mexico, Central America and the Dominican Republic. Ferrara will work to expand demand for U.S. beef, pork and lamb in the region. He was previously with the Foreign Agricultural Service Office of Agreements & Scientific Affairs. 
COLORADO PREMIUM, Greeley, Colo. – Mark Gustafson has joined the company as director of international sales. Gustafson will lead the expansion of the export division. He was previously with JBS USA.
AVIAN TECHNOLOGY INTERNATIONAL, Gainesville, Ga. – Jason Kempker has been named chief executive officer. Kempker will oversee daily operations. He most recently specialized in hatching egg sales and breeder sales.
BIOZYME INC., St. Joseph, Mo. – Rowdy Pope has joined the company as area sales manager in the supplement division. Pope will be responsible for promoting product sales and supporting the dealer network in Florida, Alabama and Georgia. He was previously with the U.S. Department of Justice.
GREAT PLAINS PROCESSING, Luverne, Minn. – Curt Beyer has joined the company as vice president of sales. Beyer will provide technical direction for product development and will lead strategic marketing and sales efforts. He was previously with Trouw Nutrition USA.
CEVA ANIMAL HEALTH LLC, Lenexa, Kan. – Matt Kocher has joined the company as director, marketing, for poultry and swine. Kocher was previously with Elanco Animal Health.
BIORIGIN, Sao Paulo, Brazil – Rodrigo Gardinal has joined the company as technical specialist in the animal nutrition segment. Gardinal will be responsible for the research and development interface, for relations with universities and research institutions and for providing technical support to the sales and technical marketing teams, with a focus on ruminants.
FS BIOENERGIA, Lucas do Rio Verde, Brazil – Henrique H. Ubrig has been named chief executive officer. Ubrig will direct the executive team.
BOEHRINGER INGELHEIM VETMEDICA INC., Duluth, Ga. – Kevin Miller has joined the equine team as senior territory manager for the Southwest region. Miller was previously with Henry Schein Animal Health.
MICHIGAN MILK PRODUCERS ASSN., Novi, Mich. – Ed Jaquay has joined the association as director of operations. Jaquay will be responsible for leading plant management at the three dairy processing facilities and overseeing the supply chain. He was previously with Proliant Dairy Ingredients.
Therese Tierney has been promoted to director of supply chain. Tierney will lead the management of comprehensive plant production planning models, oversee manufacturing schedules and develop action plans to resolve issues that affect supply. She was most recently supply chain manager.
PAULSEN, Sioux Falls, S.D. – Lorna Riemer has joined the agency as account coordinator. Riemer will work with account teams to provide day-to-day support functions, including project and budget coordination and industry research.
PAINE & PARTNERS LLC, San Mateo, Cal. – Adam Fless has joined the firm as managing director-portfolio performance. Fless will work with current portfolio companies to identify and execute on opportunities to strengthen operations and create value and ensure that new investments include robust operational diligence for improvement potential. He was previously with KKR Capstone.
KENT NUTRITION GROUP INC., Muscatine, Iowa – Aaron Houser has been promoted to quality control supervisor at the Hagerstown, Md., plant.
Derrick Sweigert has been promoted to plant manager at the Rockford, Ill., plant. Sweigert was most recently quality control supervisor.
BAYER, Whippany, N.J. – Dr. Carsten Brunn has been appointed president of the pharmaceuticals business in the Americas, including the U.S., Canada, Central and Latin America. Brunn was most recently head of the pharmaceuticals commercial operations in Japan.
BOEHRINGER INGELHEIM VETMEDICA INC., St. Joseph, Mo. – Dr. Steve Tousignant has joined the company as professional services veterinarian with the swine team. Tousignant will cover the Upper Midwest region of the U.S. He was previously with the Swine Center P.A.
J.D. HEISKELL HOLDINGS LLC, Elkhorn, Neb. – Rick Bowen has been named chief operating officer and executive vice president. Bowen will oversee the Elkhorn Trading Group and general managers of four regional operating groups in California, the Pacific Northwest, the southwestern U.S. and the Colorado front range. He was most recently general manager for the California Business Group.
ZINPRO CORP., Eden Prairie, Minn. – Satish Soni has joined the company as account manager-Central America and Caribbean. Soni will lead the operations and business activities throughout the region.
AMERICAN HUMANE, Washington, D.C. – Dr. Janet Helms has been appointed national director of the American Humane Farm Program. Helms was previously with Zoetis.
MARTIN ENERGY GROUP SERVICES LLC, Latham, Mo. – Andrew Bridgeman has joined the company as director of marketing and commercial development. Bridgeman will assist divisional managers in growth efforts and lead the marketing team.
LAND O'LAKES INC., Arden Hills, Minn. – Chris Roberts will join the company as executive vice president and chief operating officer, dairy foods, effective Feb. 6. Roberts was previously with Cargill.
CANADIAN BIO-SYSTEMS INC., Calgary, Alb. – Sabrina Zettell has joined the company as nutritionist. Zettell will assist customers in North American markets in utilizing the REP5 program for ruminant production. She will also help customers adopt nutritional solutions to support systems with reduced reliance on antimicrobials.
FARM CREDIT ADMINISTRATION, McLean, Va. – Todd Batta has been named deputy director for congressional affairs. Batta will support congressional liaison activities. He was previously with the U.S. Department of Agriculture.
VITA PLUS CORP., Madison, Wis. – Kari Herbrand has joined the company as formulation specialist. Herbrand will be responsible for handling and processing formulation requests and custom mixes for customers. She also will help update and maintain nutritional software databases for field staff.
BIG DUTCHMAN, Holland, Mich. – Carlos Lora has joined the Pig Business Unit as vice president of sales, Latin America.
ANIMAL AGRICULTURE ALLIANCE, Arlington, Va. – Hannah Thompson-Weeman has been promoted to vice president of communications. Thompson-Weeman will assume a greater management role over the communications outreach strategies as well as issues management initiatives and other program efforts. She was most recently director of communications.
COBANK, Denver, Colo. – Tom Halverson has been appointed chief executive officer. Halverson was most recently chief banking officer.
THUNDER SEED INC., Dilworth, Minn. – John Sorby has been named sales director. Sorby work with a team of district sales managers to help expand business throughout North Dakota, Minnesota and South Dakota. He was previously with Pinnacle Agriculture.
U.S. POULTRY & EGG ASSN., Tucker, Ga. – Stephen "Steve" Herring has been appointed controller. Herring will manage the financial operations, including investments, budget control, audits and purchasing. He will also be responsible for the development, continuing assessment, refinement and integrity of financial, informational technology and business practices and procedures.
Subscribe to Our Newsletters
Feedstuffs is the news source for animal agriculture
You May Also Like
---