Midwest braces for 115-degree heat
Midwest braces for 115-degree heat
Extreme heat renews crop worries and drought potential across the Heartland.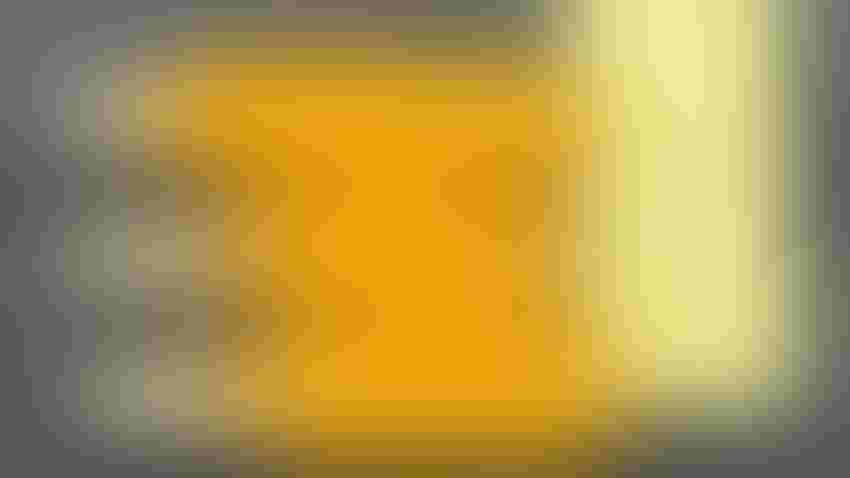 SIGNS OF STRESS: Tip back on corn ears during the crop tour in South Dakota on Aug. 21, 2023.
Tarso Veloso/Bloomberg
By Tarso Veloso and Michael Hirtzer
A heat wave sweeping the Midwest is threatening to dry out grain crops in the final few weeks of the growing season, putting at risk a bumper US harvest that's key to keeping global food inflation in check.
Temperatures are forecast to reach as high as 115 degrees in parts of the Midwest this week, renewing worries from earlier in the season when drought drove crop conditions to their worst since the late 1980s before they improved significantly with the return of rain. 
Now, excessive heat is jeopardizing what is expected to be the second largest U.S. corn crop on record, at a time when the global market is looking to the U.S. for supply certainty. The last few months saw military escalations in the Black Sea contribute to one of the most volatile periods in the history of grain trading. 
Signs of dryness known as "tip back", where tops of the corn ears are lacking kernels, were widely reported in South Dakota when scouts visited fields on the first day of the Pro Framer Crop Tour. And this week's heat could exacerbate yield loss as many plants are still immature.
"The upcoming heat wave will shrink some kernels. It is not in the bag yet, especially given different growth stages we have seen," said Iowa farmer Marty Tegtmeier.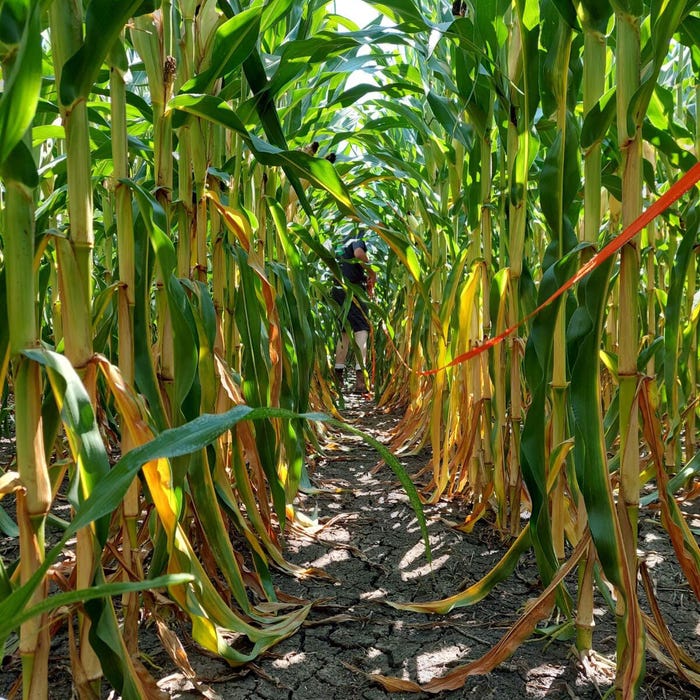 Dry corn fields during the 2023 Pro Farmer crop tour in South Dakota on Aug. 21, 2023. Credit: Tarso Veloso/Bloomberg
In Ohio, while fields looked lush and green from the road, it was common to see gnarled ears of grain with missing kernels that pointed to less-than-ideal conditions during the yield-setting pollination phase. "Hopefully this week of drier and hotter weather won't be a problem," said Thiago Oliveira, portfolio manager at BTG Pactual in Brazil.
Soybeans are even earlier in their growth stage, with plants still setting pods. Most fields seen in the South Dakota leg of the tour were too dry for pod development. "If it rains we will see more pods out, but it doesn't look good for that." said Brad Feckers, an Iowa farmer and crop scout.
©2023 Bloomberg L.P.
Subscribe to Our Newsletters
Feedstuffs is the news source for animal agriculture
You May Also Like
---