Low Chinese pork prices fueling deflationary pressures
Low Chinese pork prices fueling deflationary pressures
Ample supply of hogs and sluggish consumption due to a slowing economy to keep market under pressure.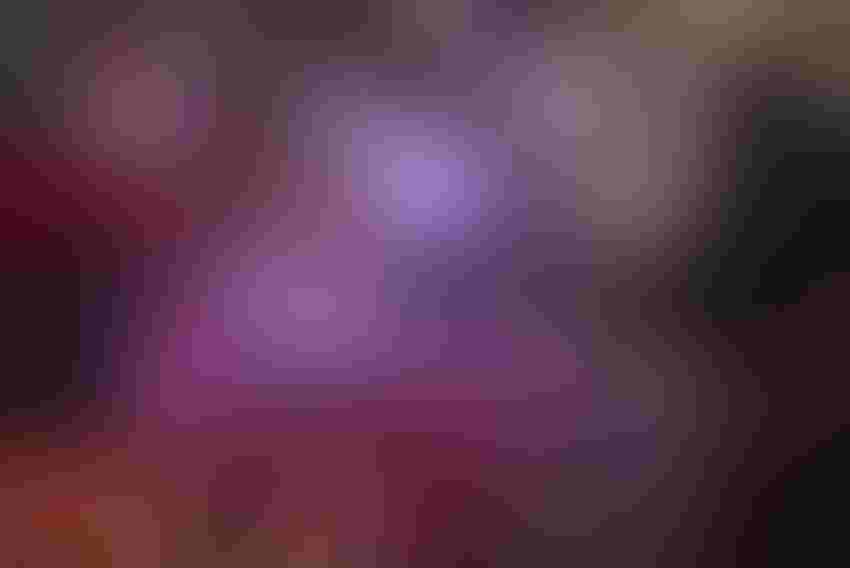 By Hallie Gu
Chinese pork prices are likely to stay low for longer, extending a run of miserable profits for pig farmers and complicating efforts to stave off deflationary pressures in the economy.
An ample supply of hogs and sluggish consumption due to a slowing economy look set to keep the market under pressure, despite the advent of peak demand season over winter. Prices may not recover until the second half of next year.
That's bad news for agricultural markets, particularly for the meat exporters around the world that supplement Chinese output, and the farmers in the Americas that grow the soybeans and corn to feed China's vast pig herd. It's also a worry for wider financial markets given pork's weighting in the basket of goods that measures inflation in Asia's largest economy. Consumer prices fell last month for the second time this year and weak pork prices took much of the blame. An extended slump would only pile on the deflationary risks in the world's second-largest economy.
"We estimate it has a 2.3% weighting in the basket, but the impact is larger considering falls in the prices of other meats, which are substitutes for pork," said Duncan Wrigley, chief China economist at Pantheon Macroeconomics Ltd. Prices have languished this year because they're at the tail end of one of the boom and bust periods that characterize China's market. The so-called pork cycle usually lasts three or four years as farmers expand their herds to capture higher prices, only for the market to then sink as the additional supply overwhelms demand.  
But the cycle has been thrown off somewhat by African swine fever, first detected in the country in 2018, said Zhu Di, an analyst with GF Futures Co., leading to greater than usual price volatility.
The impact of the pandemic and industry consolidation has also made it more difficult to judge the ebbs and flows of the pork market. 
Read More: China's Ailing Pork Demand Another Sign of Economic Distress
The current cycle started in early 2021, when prices dropped steeply, so a new one should be coming soon, said Zhaopeng Xing, senior China strategist at ANZ Group Holdings Ltd. 
Demand usually picks up in any case ahead of the Lunar New Year, which will fall in the middle of February. But there's every chance that consumption won't meet expectations and that oversupply will persist, which was also the case during the Mid-Autumn Festival in early October. 
Excess Supply
The holiday season and colder weather usually mean lots of feasting on the nation's favorite meat. But the country's stop-start recovery from the pandemic has weighed on household budgets and suppressed spending. As the country's staple protein, pork is a useful indicator of how demand is holding up in the broader economy.
"The sharp fall in pork prices is indicative of excess supply in the hog market, but more broadly in the economy, resulting from output growing faster than domestic demand," said Pantheon's Wrigley. "The consumption recovery is likely to remain uneven and tepid in 2024, given people's worries about the property market and job prospects."
And there are other supply pressures. The government's efforts to consolidate the sprawling sector, which runs to millions of farmers producing over 50 million tons of pork each year, has left more of the industry in the hands of bigger and better-funded companies, which are able to sustain production even when prices drop. 
The number of sows for breeding, an important determinant of future supply, was 42.4 million at the end of September, according to the farm ministry. That's 1.3% lower than the previous month but still above the 41 million that the ministry regards as an optimum herd size.  
Production cuts do seem to have accelerated lately, said Pan Chenjun, a senior analyst at Rabobank. But it'll take some months for that to feed through into the market and prices may only rise from the second half of next year, she said.
"Pork prices will be under pressure in the short term," she said, citing panic selling of pigs due to a resurgence of African swine fever in some northern regions, which has swelled supply. "This should be temporary, but then consumption is not back to pre-pandemic levels. Demand is recovering, but quite slowly."
The Week's Diary
(All times Beijing unless noted.)
Thursday, Nov. 16:
China new home prices for October, 09:30

EU and Tsinghua University host conference in Beijing on EU's carbon tax and implications for Chinese companies

Cesco's Asia Copper Week in Shanghai, day 3

CRU hosts World Copper Conference Asia, day 2
Friday, Nov. 17:
China weekly iron ore port stockpiles

Shanghai exchange weekly commodities inventory, ~15:30

China October output data for base metals and oil products
Saturday, Nov. 18
China's 2nd batch of October trade data, including agricultural imports; LNG & pipeline gas imports; oil products trade breakdown; alumina, copper and rare-earth product exports; bauxite, steel & aluminum product imports
On the Wire
China's consumer spending and industrial activity expanded faster than expected in October, but a worsening property market fueled expectations the government will have to roll out more stimulus. 
US President Joe Biden and Chinese leader Xi Jinping agreed on joint efforts to combat fentanyl, restore high-level military communications and hold a dialogue about artificial intelligence at a high-stakes summit that saw the two leaders seek to repair a bilateral relationship under intense strains.
© 2023 Bloomberg L.P.
Subscribe to Our Newsletters
Feedstuffs is the news source for animal agriculture
You May Also Like
---