LIVESTOCK MARKETS: Retail food prices to climb only slightly
LIVESTOCK MARKETS: Retail food prices to climb only slightly
Last year marked first time since 1967 that annual supermarket prices fell.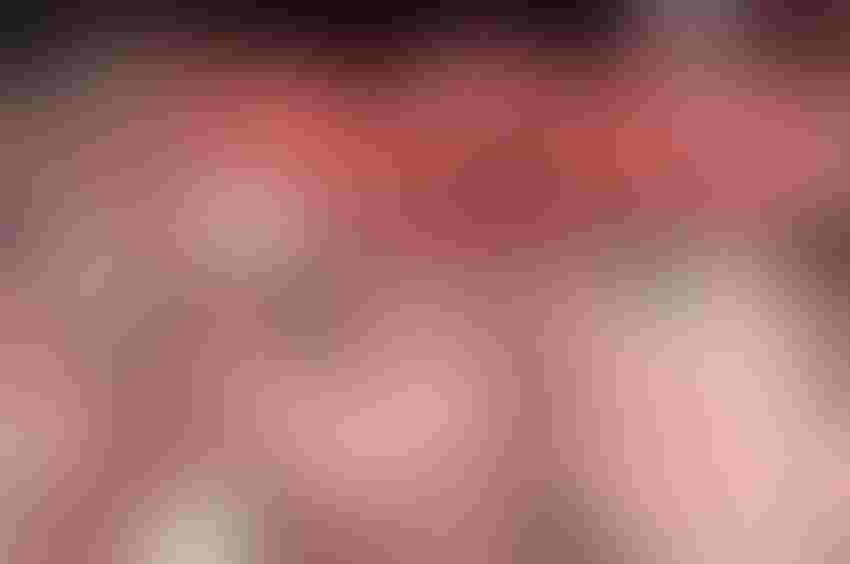 LED lighting could have significant effects on delaying the browning of red meat. After conducting tests on hamburger patties, a research team at CAFNR has recently finished its analysis of whole beef muscles.
Photo by venakr via iStock.
The most recent "Food Price Outlook" from the U.S. Department of Agriculture's Economic Research Service (ERS) showed that the all-items Consumer Price Index (CPI) -- a measure of economy-wide inflation -- was flat from November to December 2016 but still was 2.1% above the December 2015 level.
The all-items CPI was up from December 2015 as prices increased for many goods and services: housing costs went up 3%, transportation costs rose 2.5% and medical care costs increased 4.1%. The CPI for all food was also flat from November to December, and food prices declined 0.2% compared with the December 2015 level.
"The degree of food price inflation varies depending on whether the food was purchased for consumption away from home or at home," ERS noted. The food-away-from-home (restaurant purchases) CPI was 0.2% higher in December from the month before and 2.3% higher than in December 2015. The food-at-home (grocery store or supermarket food items) CPI, on the other hand, fell 0.2% from November to December and was 2% lower than the previous December.
Food-at-home prices declined overall in 2016, falling 1.3% below 2015 levels and marking the first annual decline in supermarket prices since 1967, ERS said.
Looking at specific retail food categories, prices declined 21.1% for eggs, 6.3% for beef and veal, 4.1% for pork and 2.3% for dairy and related products. However, ERS reported that not all foods declined in price, as fresh fruit prices rose 2.2% and other foods rose 0.3% compared with 2015 prices.
"The overall decline in retail food prices was due to several factors: increased production for many commodities, lower transportation costs as a result of deflated oil prices and a strong U.S. dollar. A strong dollar affects domestic prices as it makes U.S. goods less desirable to foreign markets, leaving more potential exports on the domestic market."
While food-at-home prices declined in 2016, prices for food away from home increased 2.6%.
"Restaurant prices have been rising consistently month over month due, in part, to differences in the cost structure of restaurants versus supermarkets or grocery stores," ERS said.
Restaurant prices primarily comprise labor and rental costs, with only a small portion going toward food. For this reason, decreasing farm-level and wholesale food prices have had less of an impact on restaurant menu prices, ERS explained.
ERS typically revises its food price forecasts if the conditions on which they are based -- such as the feed grain crop outlook or weather-related crop conditions -- change significantly.
Looking ahead to 2017, ERS said supermarket prices are expected to rise between 0.0% and 1.0%.
"Despite declining prices in 2016, poultry, fish and seafood and dairy prices are expected to rise in 2017. These forecasts are based on an assumption of normal weather conditions throughout the remainder of the year; however, severe weather or other unforeseen events could potentially drive up food prices beyond the current forecasts," the agency explained.
In particular, ERS said drought conditions throughout the U.S. could have large and lasting effects on fruit, vegetable, dairy and egg prices. Also, a stronger U.S. dollar could continue to make the sale of domestic food products overseas more difficult.
"This would increase the supply of foods on the domestic market, placing downward pressure on retail food prices," ERS added.
Changes to food category CPI forecasts
The food-at-home CPI is an average of individual food CPIs, weighted by their relative importance or share of consumer expenditures.
ERS reported that beef and veal prices decreased 1.4% from November to December and were 5.6% lower than at this time last year.
"The increased pace of cattle slaughter, especially during the second half of 2016, coupled with increased carcass weights, has resulted in higher year-over-year beef production. This higher production and the large supplies of beef held in cold storage have resulted in downward pressure on prices throughout the cattle and beef complex," ERS said.
Prices of both feeder and fed cattle have been trending lower for most of 2016. ERS said these lower prices started to spill into the retail market around August 2016 and have continued their downward spiral since then. Prices are expected to continue to decline in the near future. Prices declined 6.3% in 2016, and ERS predicts beef and veal prices to decrease an additional 2.5 to 1.5% in 2017.
ERS reported that pork prices in December fell 1.5% from the previous month and were 4.2% lower than the year before.
"Retail pork prices fell in 2016 largely due to ample supplies of other animal proteins available for domestic consumption," ERS reported. "Lower beef prices are most likely adding pressure to lower pork prices."
Pork prices declined 4.1% in 2016. ERS forecasts a 5.1% increase in pork production in 2017, and with large pork supplies expected to drive retail prices 1.0-2.0% lower this year, ERS is predicting that pork prices will fall an additional 1.0-2.0% in 2017.
Prices for poultry declined 0.9% from November to December and were 1.7% lower than last year. Retail chicken price inflation has remained relatively low into 2016 partly due to an increase in broiler production, ERS noted. Furthermore, a strong U.S. dollar has resulted in more chicken broil remaining on the U.S. market, which, in turn, places downward pressure on retail chicken prices. Poultry prices declined 2.7% in 2016. However, as the industry recovers from lower 2016 retail prices, ERS predicts prices to rise 2.0-3.0% in 2017.
Egg prices decreased 0.8% from November to December and were 33.8% below December 2015 levels.
"Retail egg prices are among the most volatile retail food prices, as they can be affected by seasonal demand," ERS reported. "There was an upswing in 2015 that was primarily due to the highly pathogenic avian influenza (HPAI) outbreak, which decreased the table egg-laying flocks by 36 million egg lay in the second quarter of 2015. In the first quarter of 2016, egg production was down due to smaller flock sizes and lower egg-laying rates per bird."
As the industry recovered from this outbreak, with production close to pre-HPAI levels, egg prices fell 21.1% in 2016. ERS expects egg prices to decrease an additional 3-4% in 2017.
Prices for dairy products increased 0.5% in December but remain 1.3% lower than they were in December 2015. Retail milk prices have increased month over month and rose 1.3% from November to December; however, retail milk prices declined over the year, dropping 1.6% since December 2015. Retail dairy prices declined 2.3% in 2016.
"These reduced dairy prices have followed global patterns," ERS said. "However, dairy imports have declined from very high levels in the first quarter of 2016, domestic demand for dairy is expected to be high and exports are expected to strengthen for products with high skim milk content (such as nonfat dry milk and whey products)."
ERS expects retail dairy product prices to rise between 1.5% and 2.5% in 2017.
Producer Price Index for food
The Producer Price Index (PPI) is similar to the CPI in that it measures price changes over time. However, instead of measuring changes in retail prices, the PPI measures the average change in prices paid to domestic producers for their output.
ERS does not currently forecast industry-level PPIs for unprocessed, processed and finished foods and feeds, but these have historically shown a strong correlation with the all-food and food-at-home CPIs. From November to December, prices for unprocessed foods and feeds posted a monthly increase of 5.3%, prices for processed foods and feeds rose 0.4% and prices for finished consumer foods increased 0.5% over the same time period. This is an indication that food prices at the retail level could begin to rise in the near future, ERS said.
"Inflation rates for farm-level cattle and wholesale beef prices were high in 2014 as U.S. cattle herd sizes remained near historically low levels. Inflationary pressures have lessened, however, and farm-level cattle prices started to deflate in the second half of 2015 and continued their decline in 2016," ERS noted.
In December, cattle prices increased 2.1% but were still down 8.1% since the same time the previous year.
Wholesale beef prices decreased 4.5% in December but were up 1% from the previous year. In 2016, farm-level cattle prices fell 19.4%, and wholesale beef prices decreased 15.5%. ERS expects farm-level cattle prices to decrease an additional 9-10%, and wholesale beef prices are expected to decline 7-8% in 2017.
Wholesale pork prices rose 0.1% from November to December but were 1.4% lower than a year ago. Overall, pork production is higher, as litter sizes and hog inventories have recovered, ERS said. Wholesale pork prices declined 1.9% in 2016, but ERS predicts prices to be flat or to increase 1.0% in 2017.
Prices for farm-level eggs increased 72.8% from November to December and are now 20.4% lower than December 2015 levels.
"Egg prices are among the most volatile of food prices, typically peaking in the fourth quarter of the year and then falling in the first quarter of the new year," ERS explained.
ERS said prices in 2015 were affected by HPAI, which reduced the count of table egg-laying birds in many Midwestern and Pacific Northwestern states. As the industry recovered, farm-level egg prices decreased 59.1% in 2016.  For 2017, ERS predicts prices to decrease an additional 24-25%.
Subscribe to Our Newsletters
Feedstuffs is the news source for animal agriculture
You May Also Like
---