LIVESTOCK MARKETS: Downdrafts continue in markets
LIVESTOCK MARKETS: Downdrafts continue in markets
Prices for hogs and cattle likely to decline further during fall time frame.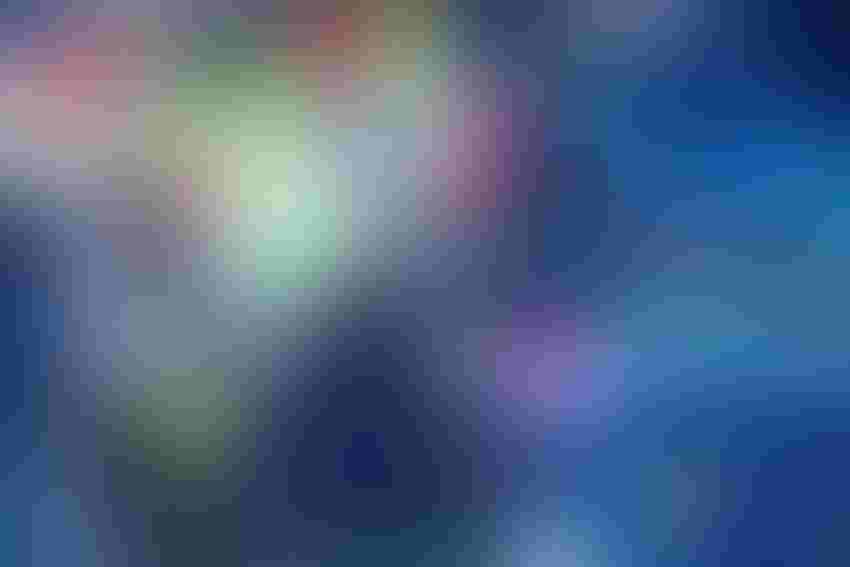 Stock market background design
Credit: FeelPic/iStock/Thinkstock
There are still downdrafts in the cattle and hog markets -- the result of August doldrums of meat demand, according to David Williams, director of the Agribusiness Intelligence Protein Group at Informa IEG.
"Futures and cash prices are all falling. So, the question is, 'When is enough enough?' We don't really know what that bottom looks like, but the downtrend is definitely in place," he said. "A lot of money is being pulled out of both lean hogs and cattle futures."
Williams said there is still some more downward pressure, and prices will likely move lower in the fall time frame.
In the pork sector, bacon has been the whole story of 2017, Williams said, adding that the pork cutout has reached some pretty high levels this summer -- a lot of it to do with bacon.
"Bacon and belly demand were tremendous. We saw record-high (prices) in the belly cut complex, and (it) went higher, moving into territories we've never seen before," he said.
A big part of this has to do with the industry deciding not to store bellies, Williams noted, explaining, "The cost to do it is just something that the industry doesn't want to do again."
The same kind of rise will occur next summer, too. "That's something I think will continue year on year until we decide to store bellies and move forward," he said. "We have too much demand for that product during the summer."
On the cattle side, Williams said there is some backlog of cattle, and weights are really increasing due to the mild summer this year. As a result, there is talk that the market could fall below $100/cwt. -- a level the industry has sustained for five or six years, he said.
"We're not saying that will happen, but that is a possibility right now for the first time in a long time," Williams noted.
Fed cattle prices have declined by approximately $10/cwt. over the past five weeks, which Mississippi State University agricultural economist Josh Maples said has eroded the projected profitability for feedlots through the rest of 2017.
Kansas State University's most recent Kansas Feedlot Net Return series showed that the projected net return for steers in Kansas feedyards was $136 per head for July closeouts. In fact, Maples said each month in 2017 saw positive returns, with some months in the late spring even showing returns of more than $300 per head.
That has changed quickly, however, as projections for the next nine months are negative. August closeouts show projected losses of $31 per head, while the projected loss for November is $169 per head.
"Feedlot returns are volatile as they rely on both feeder and fed market prices, feed cost of gain and a relatively long production lag," Maples said.
The positive feedlot returns seen during the first half of 2017 helped encourage feedlots to bid aggressively to replace boosted marketings, but Maples explained that the shift toward negative returns means feedlot operators will have to make tough decisions about replenishing inventory with cattle that are projected to lose money.
"The historically large losses of 2015-16 are certainly still fresh on operators' and lenders' minds," he said. "In any case, it is likely that feedlots will be forced to continue to bid less aggressively on feeder cattle than during the past few months as they closely monitor the profitability of their operations."
Market recap
Live cattle futures were mixed this week. October contracts closed lower Monday at $105.85/cwt. but higher Thursday at $106.825/cwt.
Feeder cattle futures followed the same trend. September contracts closed lower Monday at $139.15/cwt. but higher by Thursday at $142.15/cwt.
The beef cutouts continued to lose steam this week, with Choice and Select closing lower at $191.75/cwt. and $188.66/cwt., respectively, down from $195.63/cwt. and $194.20/cwt. the prior week.
Lean hog futures continued to feel the effects of falling pork cutout prices. October contracts fell to $63.550/cwt. by Wednesday but recovered some of the losses Thursday, closing at $63.775/cwt.
Pork cutout values continued to fall this week. The wholesale pork cutout closed lower at $87.18/cwt., down from $91.97/cwt. the prior week. Loins and hams were higher at $83.32/cwt. and $69.16/cwt., respectively. Bellies plummeted nearly $40 from last week to $145.60/cwt.
Hogs delivered to the western Corn Belt continued to fall, closing lower Thursday at $70.58/cwt., down from $77.15/cwt. the previous week.
The U.S. Department of Agriculture reported the Eastern Region whole broiler/fryer weighted average price at 95.92 cents/lb. on Aug. 18.
According to USDA, egg prices were steady, with a higher undertone. Offerings were light to at times moderate. Supplies were light to moderate, while demand was moderate to fair.
Large eggs delivered to the Northeast were lower at 81-85 cents/doz. Prices in the Southeast and Midwest were also lower at 82-85 cents/doz. and 72-75 cents/doz., respectively. Large eggs delivered to California were lower at $1.17/doz.
For turkeys, USDA said the market was steady to weak. Offerings were light, while demand was mixed. Prices for hens fell to 82 cents to $1.03/lb. and toms were 87 cents to $1.03/lb.
Subscribe to Our Newsletters
Feedstuffs is the news source for animal agriculture
You May Also Like
---