LIVESTOCK MARKET: Holiday meat demand supports markets
LIVESTOCK MARKET: Holiday meat demand supports markets
Female cattle levels suggest neither herd contraction nor expansion.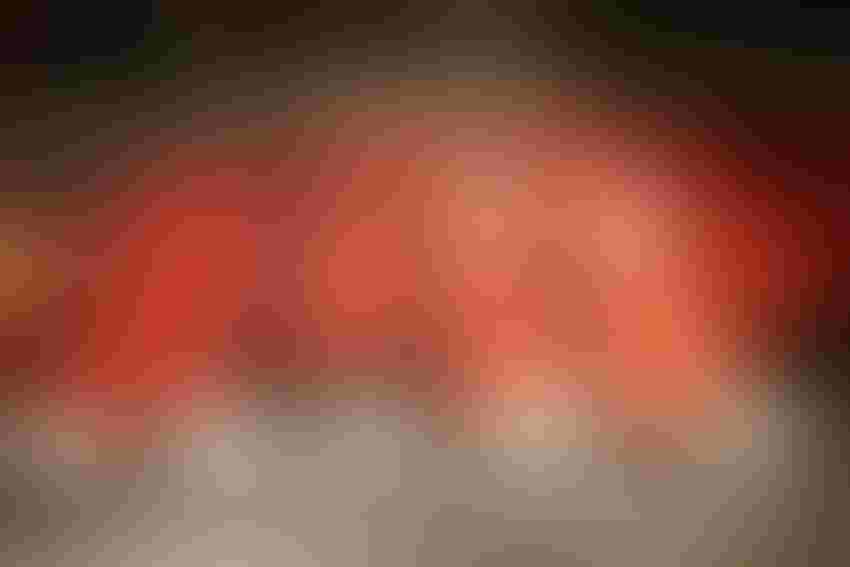 Meat has been showing some demand for both pork and beef before the Labor Day holiday, according to David Williams, director of the Agribusiness Intelligence Protein Group at Informa IEG. This has provided some stabilization to both the beef and pork cutouts, which had been experiencing a seasonal decline due to the "dog days of summer."
The increased demand has somewhat stabilized futures markets and the cash markets as well, Williams explained.
As for where prices may head following the holiday demand, he said, "We'll have to wait until the first full week following Labor Day to see how the market can handle larger amounts of supply that are coming from both beef and pork."
In the beef sector, Williams said there has been not only an increased supply of beef but also an increase in cattle weights as the U.S. has been experiencing optimal cool temperatures, which are "really kind of putting the pounds on cattle."
The hog sector is experiencing a seasonal uptrend in weights, but they are also above average, Williams said, "and we do have more supply."
The highly anticipated new processing plants in Iowa and Michigan will help absorb some of the increased supply, but they have only just begun initial testing. "It's going to be a slow process. My belief is that it's going to take months," Williams said.
In the markets, lean hog futures prices will not likely go lower, and cash prices have fallen drastically very quickly, but Williams said this may slow after Labor Day.
The cattle futures market is "a little bit overdone at the moment," he said, adding that cash prices have traded up. "I believe we're going to try to stabilize at this $105/cwt. level," he said.
Cash prices, on the other hand, could rally to the $112-113/cwt. level in October.
Cattle expansion slowdown?
According to Purdue University livestock economist Chris Hurt, one way to monitor whether U.S. producers are expanding or contracting their herds is to examine female (cow and heifer) slaughter relative to steer slaughter.
"When expansion is underway, female slaughter falls relative to steer slaughter as cow/calf producers hold back both cows and heifers from slaughter to increase the size of their breeding herds. Conversely, when liquidation is underway, female slaughter increases relative to steer slaughter as both cow and heifer slaughter accelerate," he said.
So far this year, Hurt pointed out that female slaughter as a percentage of steer slaughter has been higher than a year ago in every month except February.
"Although the female slaughter pace is running ahead of last year, it's been about the same or somewhat below both the five- and 10-year averages for each respective month this year. Considering this longer-term perspective, the slaughter data suggest that interest in expansion has slowed down, but it does not suggest that any herd liquidation is underway," he said.
According to Hurt, an additional consideration with respect to herd expansion/contraction is the, as of now, unknown impact Hurricane Harvey will have on Texas cattle producers.
"Texas is home to the largest beef cow inventory of any state in the nation, and as of this weekend, 54 Texas counties, where over 1 million beef cows reside, were declared a disaster area," he said. "How large of an impact the storm will have on both fall 2017 calf marketings and cow inventories is not clear, but the magnitude of the rainfall totals and resultant flooding point to the potential for significant calf and cow losses."
Market recap
Live cattle futures were mixed this week, but mostly lower. October contracts closed higher Monday at $108.375/cwt. but lower Thursday at $105.40/cwt.
Feeder cattle futures followed the same trend. September contracts closed higher at $145.875/cwt. but turned lower Thursday at $142.575/cwt.
The Choice and Select beef cutouts closed higher at $191.91/cwt. and $191.34/cwt., respectively.
Lean hog futures continued a downward trend at the beginning of the week but found strength heading into the holiday weekend. October contracts fell through Wednesday to $60.225/cwt. but recovered some of the losses Thursday, closing at $61.40/cwt.
Pork cutout values continued to fall this week. The wholesale pork cutout closed lower at $83.58/cwt., down from $87.18/cwt. the prior week. Loins and hams were lower at $82.18/cwt. and $68.56/cwt., respectively. Bellies continued to fall this week, closing at $126.28/cwt. on Thursday.
Hogs delivered to the western Corn Belt continued to fall, closing Thursday at $64.26/cwt., down from $70.58 the prior week.
The U.S. Department of Agriculture reported the Eastern Region whole broiler/fryer weighted average price at 95.78 cents/lb. on Aug. 25.
According to USDA, egg prices were steady, with a higher undertone. Offerings were light to, at times, moderate. Supplies were light to moderate, while demand was moderate to good.
Large eggs delivered to the Northeast were higher at 83-87 cents/doz. Prices in the Southeast and Midwest were also lower at 84-87 cents/doz. and 75-78 cents/doz., respectively. Large eggs delivered to California were higher at $1.25/doz.
For turkeys, USDA said the market was steady to weak. Offerings were mixed, while demand was light to sometimes moderate. Prices for hens and toms rose to 92 cents to $1.03/lb.
Subscribe to Our Newsletters
Feedstuffs is the news source for animal agriculture
You May Also Like
---