Global pork trade shaped by increasing competition
Global pork trade shaped by increasing competition
Rabobank says roller coaster ride for global pork trade has intensified competition.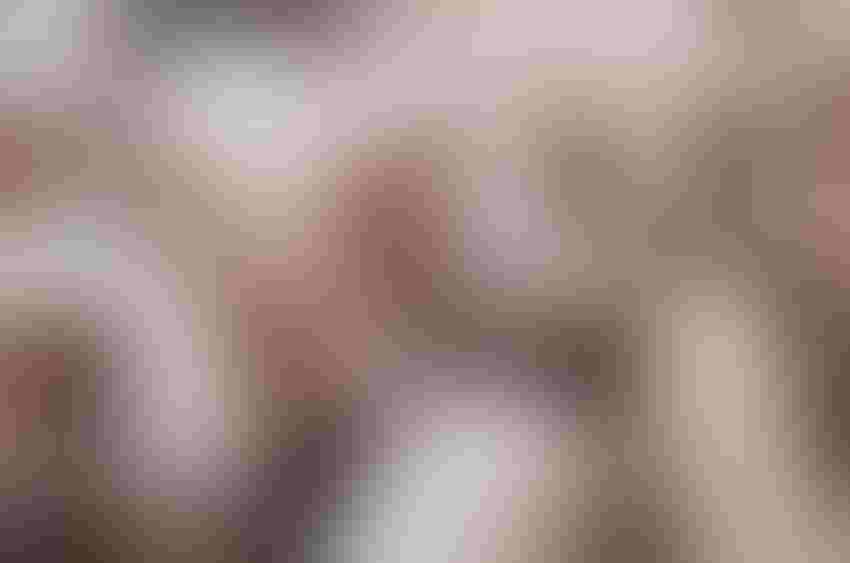 Over the last five years, animal disease outbreaks, geopolitics and the COVID-19 pandemic have all contributed to a roller coaster ride for the global pork trade. According to a newly released Rabobank report, competition among major pork exporters has intensified, and the competitive landscape will continue to shift in the coming years. Low-cost producers like Brazil and the U.S. will likely be at an advantage, while Europe's position is expected to weaken as market and regulatory requirements concerning animal welfare and sustainability increase.
The report suggests that countries adopting effective disease-mitigation strategies may secure a competitive edge, as disease pressure continues to loom over the pig sector.
Meanwhile, global pork consumption is poised for growth until 2030, creating ongoing opportunities for global pork trade. To remain or become successful in the current environment, Rabobank recommends exporters employ a variety of approaches, including diversifying destinations, pursuing adaptability, building strong and long-term trading relations, and being responsive to customer needs.
Disease pressure keeps affecting trade
Disease-related challenges are expected to endure in the pork industry, though the impact will be contingent on trade policies and the success of mitigation efforts. At the moment, some regions are testing innovations like vaccines and gene editing that have the potential to provide a competitive advantage to some producers. "
African swine fever (ASF) continues to impact importing countries in Asia directly and European exporters indirectly through trade restrictions, reshaping global trade patterns," said Eva Gocsik, senior analyst of animal protein, at Rabobank.
Brazil's global ascent driven by cost efficiency
Changes in FX rates, shipping costs, labor costs, and pig production costs are major factors affecting the competitive position of global pork exporters. Gocsik said Brazil has particularly benefited from recent developments in global markets and is emerging as a remarkable player.
"Despite an increase in production costs, Brazil maintains its production cost advantage over European exporters in particular," noted Gocsik. In 2022, Brazil captured 24% of Chinese pork imports, solidifying its position as China's second-largest supplier.
Europe's pivot to local as standards evolve
The EU-27+UK market is adapting to lower global demand, with 2023 production expected to decline 8% compared to the previous year. Increasing sustainability and animal welfare standards require investments from producers. Although European pork exports remain significant, they are anticipated to diminish, as production costs are expected to rise.
North America remains a reliable, low-cost global pork supplier
According to the report, the U.S. and Canada maintain their status as low-cost pork exporters, driven by affordable feed and access to key markets. Ongoing consolidation and sustainability initiatives may raise the value of U.S. and Canadian pork over time, but U.S. and Canadian pork and variety meat exports will remain central to the global pork trade, particularly within the North American trade bloc.
Importing countries balance self-sufficiency and trade
China's pork production rebounded to pre-ASF levels in 2022, achieving 95% self-sufficiency. However, trade persists, with China's annual pork imports expected to stabilize around 2.5 million to 3 million metric tons. Southeast Asian countries like Vietnam and the Philippines remain crucial importers, despite their increasing self-sufficiency. Still, competition among exporters is expected to increase as the market gets smaller.
Growing global pork consumption supports trade
"Despite disruptions, global pork consumption is set to grow through 2030, with a projected 0.7% compound annual growth rate from 2022 to 2030," said Gocsik.
Easing inflationary pressures and further recovery from ASF in Southeast Asia and Asia are expected to support consumption recovery in 2024. In addition, population growth and economic development will drive consumption growth in the longer run in many parts of the world, such as Vietnam, the Philippines, Brazil, Mexico, and China. The ongoing decline in consumption in Europe will be offset by growth in other parts of the world.
Subscribe to Our Newsletters
Feedstuffs is the news source for animal agriculture
You May Also Like
---