FEEDSTUFFS MEAT PRICE OUTLOOK: Nov. 14, 2017
FEEDSTUFFS MEAT PRICE OUTLOOK: Nov. 14, 2017
August and September prove difficult for broiler meat exporters.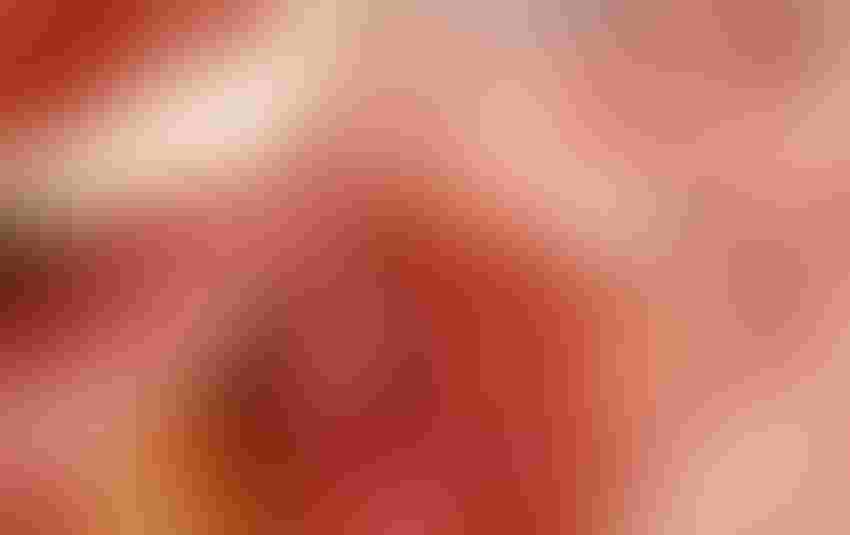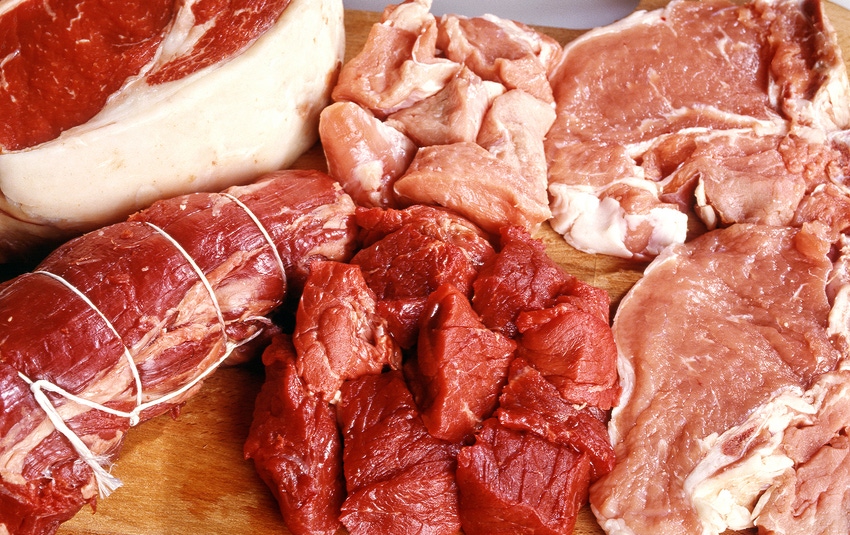 Photology1971/iStock/Thinkstock
Beef: Despite elevated cattle costs over the past couple of weeks, total slaughter rates in the first week of November increased from October's weekly average (near 625,000 head) to come in at 642,000 head. However, last week followed with a lackluster 623,000-head volume and was just modestly larger than last year's 613,300-head kill week. Save for the Thanksgiving holiday, which is a reduced-slaughter week, packers' schedules are expected to remain in the upper 620,000 to lower 630,000-head area, leaving fed steer and heifer harvests hovering near 495,000-500,000 head on a weekly average basis well into mid-December. In addition to the larger year-over-year fed cattle harvests, weekly average cow slaughter is expected to expand modestly into year's end, ranging in the 118,000- to 125,000-head range through late fall, holding near 5-7% over the prior year.
Pork: Pork exports for September revealed totals of just more than 421 million lb., an increase over last year of 6 million lb. The slight increase during September (1.37%) showed that volumes had not increased significantly, as the price was still on par with the same time period in 2016. Packers were unable to buy back some of the export demand, still coming off of summer's higher prices, with foreign markets desiring better pricing. Nonetheless, export markets did not back off completely, with Mexico and South Korea moving well. Exports to Mexico set another record for any September at 145 million lb., although this was only a fraction above last year. Movement for product to Mexico has been ratcheting up since September and is expected to be strong for the remainder of the year. Korea set a record for September as well, up more than 7 million lb. from last year, a 37% increase. Exports for nations that usually are considered small, though, as an aggregate, were up 12%.
Poultry: U.S. broiler meat exports during September totaled 523 million lb., which was 11.4% lower than September 2016 and 9.5% lower than August. August and September proved difficult months for broiler meat exporters. The hurricane season typically results in slightly sluggish exports, and reports of difficulty at both dock and destination were expected to be the biggest hindrance to broiler meat exports out of the southern Gulf ports, especially to Caribbean destinations. However, evidence of difficulty in either the Port of Houston-Galveston, Texas, or Miami, Fla., failed to show up in data provided by the U.S. Department of Agriculture. The major disruption occurred in the Port of Savannah, Ga., where 33 million lb. less broiler meat were exported in September compared to August. The largest declines in total U.S. broiler meat exports were to Mexico, Angola and Georgia. Informa Economics IEG's outlook is for closer to 600 million lb. of U.S. broiler meat exports during October and just more than 6.7 billion lb. overall during 2017.
For a more detailed look at the weekly forecasts for the various meat sectors and meat cuts, subscribe to the "Meat Price Outlook." Contact Susan Dahlgren at [email protected] for more information.
Subscribe to Our Newsletters
Feedstuffs is the news source for animal agriculture
You May Also Like
---