FEEDSTUFFS MEAT PRICE OUTLOOK: July 10, 2018
FEEDSTUFFS MEAT PRICE OUTLOOK: July 10, 2018
Fourth-quarter hog harvest forecast to break 2017 record by 6.5%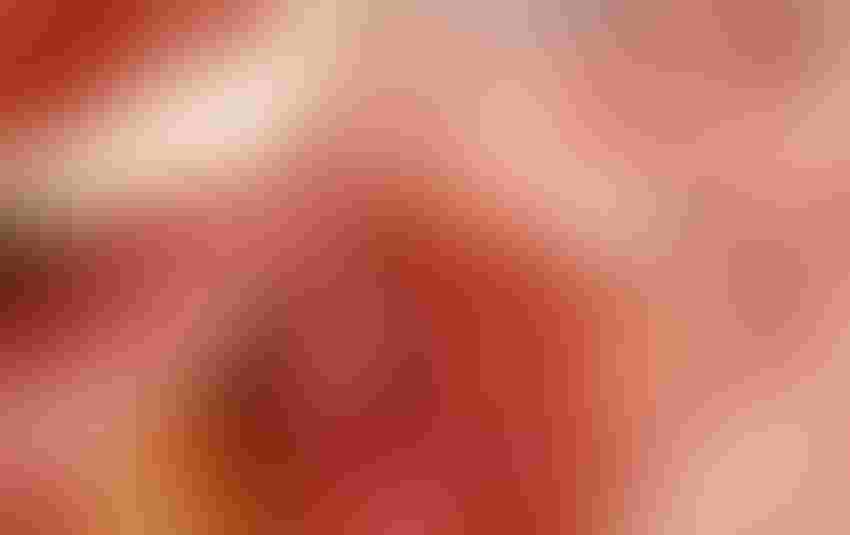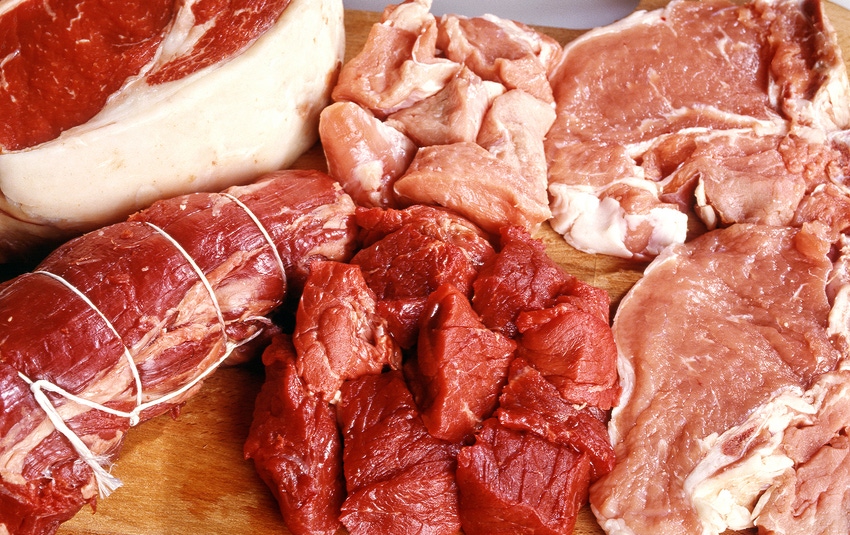 Photology1971/iStock/Thinkstock
Beef: As total cattle purchases ratchet higher to keep up with escalating harvest levels, the distribution of the increase by purchase type has been focused mostly on formulated purchases. Year to date, formula cattle purchases are up 17%, while negotiated trades have risen only 4%. Packers appear to be fine paying higher prices for cattle, with formula cattle on a live basis netting nearly $5 over negotiated cash for the past eight weeks, while formula dressed cattle have brought in closer to $7 over negotiated purchases. Securing inventories remains key to profitability for packers heading deeper into the summer, but forward contract purchases (purchases made against a futures contract, reported with a delivery month and basis to the respective contract) have stalled in comparison to prior years. Generally, the August/October spread runs plus or minus a couple of dollars to par (with a bias towards negative territory) as cash lows are generally posted by early fall. This year, however, the spread has held mostly in the plus $3-4 range as the futures market continues to signal an early low to this year's cash market. The stronger out-front basis continues to dissuade feeders from selling cattle on forward contract, especially with the average basis trade reportedly $4 under October. Informa Economics IEG continues to look for out-front strength in the cash markets as available inventories ease in advance of declining harvest levels.
Pork: The U.S. Department of Agriculture's "Quarterly Hogs & Pigs" report showed record-large inventories of hogs, with the annual number of hogs for the 2018 harvest now expected to be 125.55 million. The annual number of hogs is not quite as important as the flow of hogs and the availability during periods of strong or weak seasonal demand for pork product. Breaking out the potential hog harvest by quarters, the third quarter (July to September) most likely will be record large for that period but may not best the size of the harvest from the fourth quarter of 2017. The 2018 third quarter likely can hit 31.2 million hogs but could fall shy of the 2017 fourth quarter by 600,000 animals. The 2018 fourth quarter, however, is projected to set another record at close to 33.8 million hogs, 6.5% higher than the 2017 record. This level of increase could be the largest percentage growth as well as the largest absolute growth in the last decade of the U.S. hog industry throughput.
Poultry: While IEG anticipates that preference for turkey meat will improve in the short run, it is yet to be seen whether whole-bird clearance rates will return to prosperous levels this holiday season. Many industry observers have cited changing consumer behavior for the declines in whole-bird turkey clearance rates in recent years. Disappearance was on a downtrend from 2007 through 2013 but recently has improved, with fourth quarter 2017 disappearance reaching 4.94 lb. on a ready-to-cook per capita basis, up 0.7% from a year ago. Given the expectations surrounding turkey production, population growth, exports and hen pricing near decade lows, IEG expects per-capita disappearance of turkey meat to grow 2.3% -- or 5.06 lb. -- during the fourth quarter this year compared to last year. Improved disappearance rates should help rebalance front-end intentions during the 2019 marketing year despite stocks continuing to be near historic levels heading into the fall period.
For a more detailed look at the weekly forecasts for the various meat sectors and meat cuts, subscribe to the "Meat Price Outlook." Contact Susan Dahlgren at [email protected] for more information.
Subscribe to Our Newsletters
Feedstuffs is the news source for animal agriculture
You May Also Like
---