FEEDSTUFFS MEAT PRICE OUTLOOK: Feb. 13, 2018
FEEDSTUFFS MEAT PRICE OUTLOOK: Feb. 13, 2018
U.S. red meat and poultry exports record large in 2017.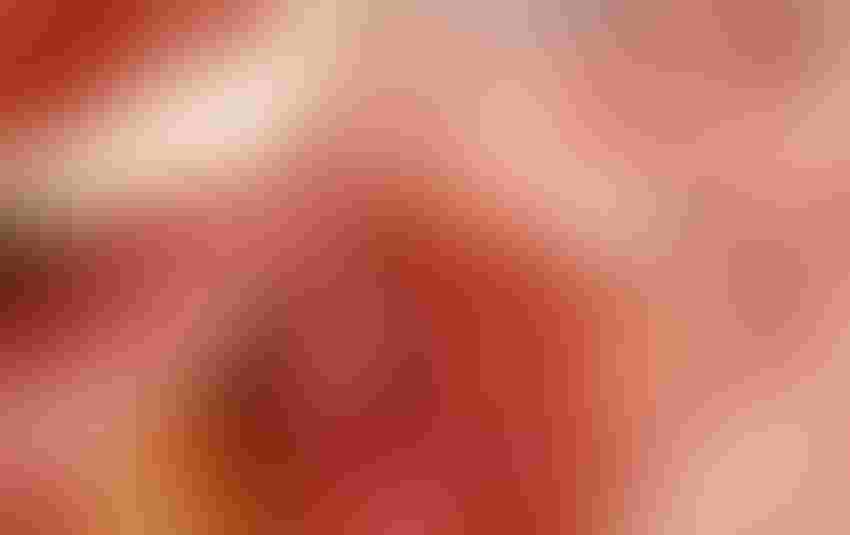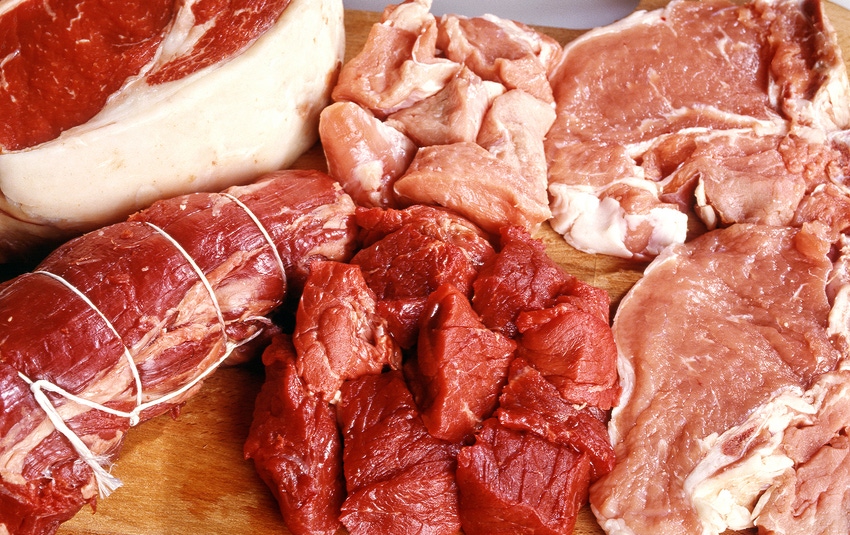 Photology1971/iStock/Thinkstock
Beef: Total U.S. exports of red meat and poultry (including lamb) for 2017 were record large, narrowly besting the previous record set in 2012 by 23.7 million lb., or 0.15%, but were 5.7% larger than in 2016. In addition to total meat exports being record large, total exports of pork and beef set new annual records and look to carry that growth into 2018. December beef exports, reported at 260.83 million lb. were about flat with the prior month but 2% over last year. U.S. beef imports for December were up 4% from December 2016 but were down 1% on the year. While Australia showed sharp increases late in the year, the cumulative 2017 total with the U.S.'s largest import partner was down 9% compared to the previous year. Imports throughout 2018 are projected to be steady to modestly higher than in 2017.
Pork: Final pork export numbers were released for December, showing a record for the month, at 514.32 million lb. -- up 7.63% from 2016. Most export partners were in line with expectations, except for Mexico, which did not exceed or even match the prior December record. Mexico received 174.79 million lb. of U.S. pork product in December, a record month for the year but 4% below December 2016. Mexico imported 1.8 billion lb. of product in 2017, representing 12.8% growth over 2016. Shipments to South Korea were in line with expectations and represented a record for any December as well as any other month. Total exports to Korea were up 29% from the prior year. Japan imported 99 million lb. in December -- below expectations. Exports to the combined list of other nations set a record for a December, up 13% from the same period in 2016 and more than 22% for the year.
Poultry: For 2017, broiler meat exports rose 2% overall from 2016 yet were up 7.3% from 2015's totals. December broiler meat exports exhibited a rather modest decline from November but were 6.8% lower than December 2016, at 570 million lb. The total for 2017 was higher than any other year that did not include support from China and/or Russia. The last time U.S. broiler meat exporters had direct access to markets in both China and Russia was in 2014, when U.S. broiler meat exports reached a total of 7.3 billion lb. Fourth-quarter exports, reported at 1.79 billion lb., were up 3.2% from the same quarter a year earlier. Informa Economics IEG is projecting continued growth into 2018, with another 2.9% increase in exports for broiler meat throughout the year. Current forecasts take into consideration both the shrinking reliance on Mexico and counterbalancing support growing in other outlets.
For a more detailed look at the weekly forecasts for the various meat sectors and meat cuts, subscribe to the "Meat Price Outlook." Contact Susan Dahlgren at [email protected] for more information.
Subscribe to Our Newsletters
Feedstuffs is the news source for animal agriculture
You May Also Like
---