FEEDSTUFFS MEAT PRICE OUTLOOK: April 25, 2017
FEEDSTUFFS MEAT PRICE OUTLOOK: April 25, 2017
Hog weights have increased at a faster pace lately.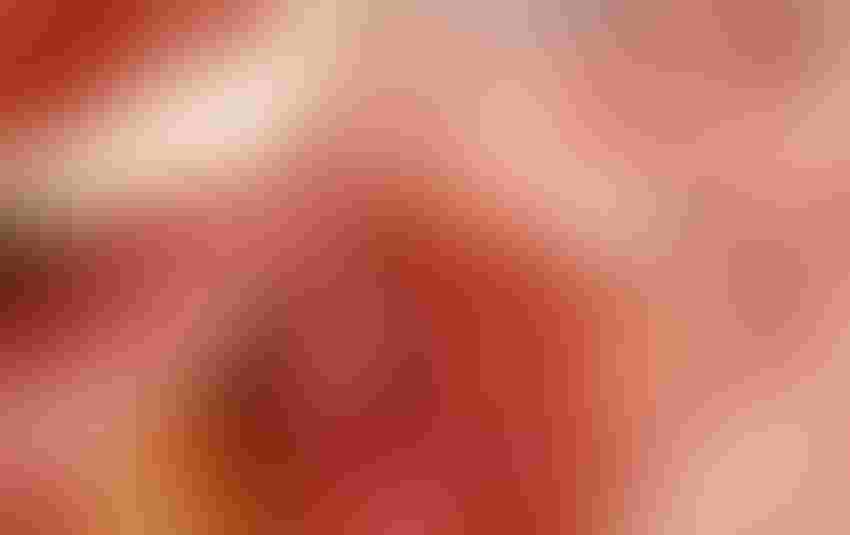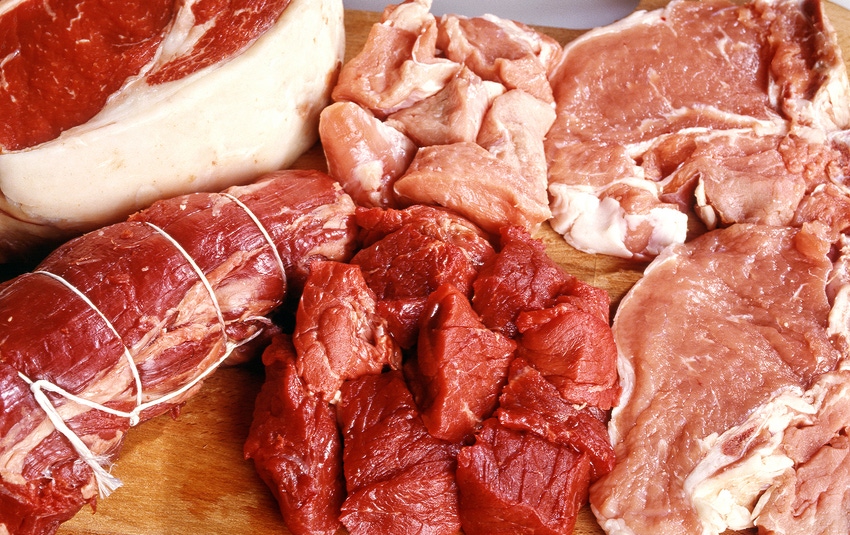 Photology1971/iStock/Thinkstock
Beef: Still-tight front-end supplies of market-ready cattle -- evidenced by sharply declining carcass weights and eroding quality grades, along with a weaker basis and higher beef prices -- helped boost last week's cash trade to the $130-132/cwt. range, up $2-4 from last week. Although spot beef sales have slowed, larger out-front commitments put in place earlier, along with more limited production, continued to limit spot availability, with the blended cutout closing the week near $215/cwt., nearly $6 higher than last week's close. In addition, further strength in the middle meats could propel the cutout back into the $220-225/cwt. range in the weeks ahead before trending lower again into the summer. The U.S. Department of Agriculture's monthly "Cattle on Feed" report confirmed record-large placements in March, at 111% of last year; marketings 110% larger and an April 1 feedlot count slightly larger than a year ago. Besides the larger total placements, most of the increase was concentrated in the heavier weight categories, likely extending the larger spring fed cattle supplies deeper into the summer.
Pork: For 2017, hog weights have been tracking below last year, but those weights have increased at a faster pace lately. A 4-6 lb. spread has narrowed to virtually nothing in relation to last year. With two smaller harvest weeks due to the Easter holiday season being later this year, a natural uptick was expected, but closing a 6 lb. gap from last year in fewer than 45 days with a constant upswing is much more than a coincidence. Hog prices have come down lately, almost perfectly correlated with the time hog weights began to close the gap from last year. This movement suggests that producers are holding hogs back slightly in anticipation of higher prices around the corner.
Poultry: The aggressive pullet addition through late 2015 and much of the first half of 2016 was assumed to continue; however, it appears that the industry has neared capacity for broiler-type laying hens. Also, despite the incentives for integrators to expand capacity, current expansionary measures in competing proteins are contributing to a bearish outlook for broiler meat. Lagged placements typically foreshadows the total actual layers on hand. In the years of harsh feed costs, integrators' intentions perished, and productivity rates diminished as a result of declining capital outlay. In the years that followed, the industry has worked back towards a highly productive flock cycle that is slightly inhibitive of anxiety to expand. With this in mind, there continues to be a slight risk to the upside when considering the outlook for expansion of the layer flock.
For a more detailed look at the weekly forecasts for the various meat sectors and meat cuts, subscribe to the "Meat Price Outlook." Contact Susan Dahlgren at [email protected] for more information.
Subscribe to Our Newsletters
Feedstuffs is the news source for animal agriculture
You May Also Like
---