FEEDSTUFFS MEAT PRICE OUTLOOK: April 10, 2018
FEEDSTUFFS MEAT PRICE OUTLOOK: April 10, 2018
Red meat and poultry production during first quarter expected to be record large.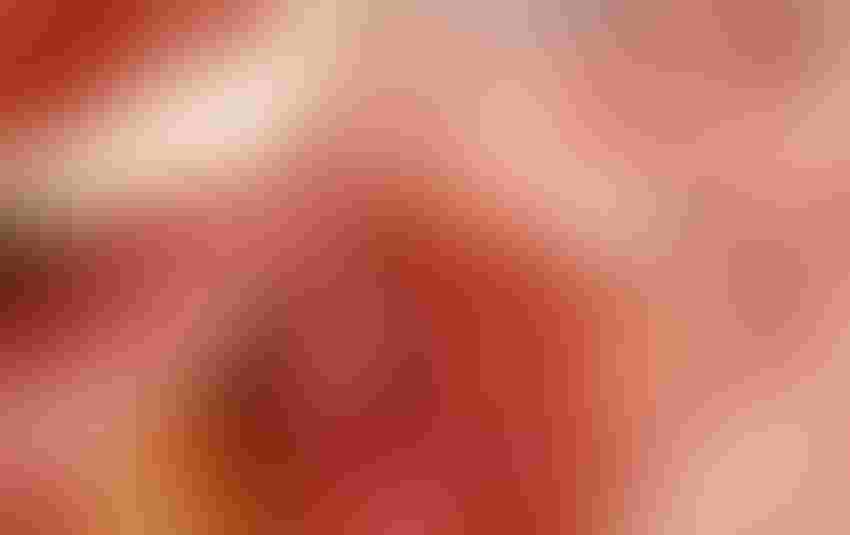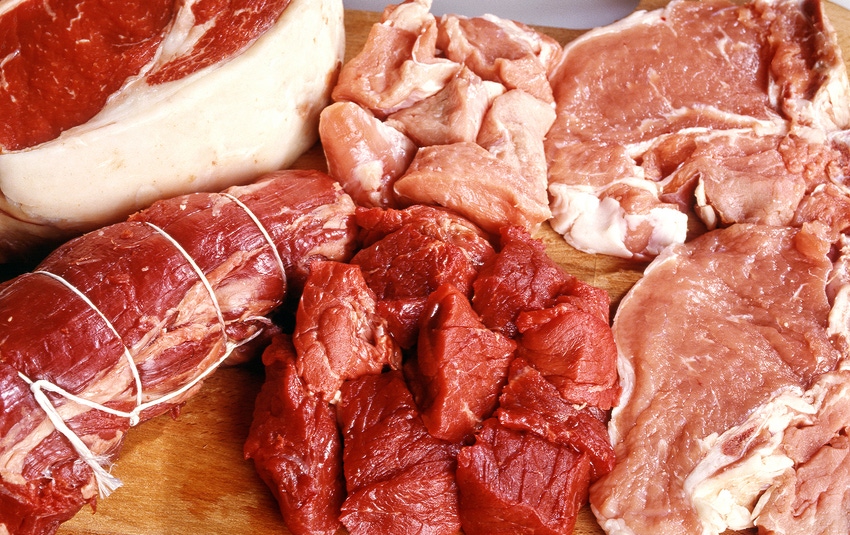 Photology1971/iStock/Thinkstock
Beef: While actual slaughter data for March will not be released until April 19, enough is known to conclude that red meat and poultry production during the first quarter of 2018 will likely go on the books as a record-large first quarter for any year. Total commercial red meat and poultry production is projected to be 2.2% higher than the previous year, at an estimated 24.95 billion lb. for the first quarter of 2018. Year-over-year increases in meat production are expected in each successive quarter throughout the remainder of the year, bringing the 2018 total to 102.5 billion lb., or 3.2% over 2017. With November through January placements up 6.4% from the prior year, the larger inventories of cattle -- and, thereby, beef -- have been at the forefront of the market's mind. The larger beef supplies, coupled with increasing competing meats throughout the year, are expected to pressure the blended cutout from the second quarter onward.
Pork: Hams moved higher this week, counter-seasonally. Since Easter was a few weeks earlier this year, the timing of seasonal directional shifts is off. Last week had a shortened harvest because of the holiday, so buying for fresh hams was from a tighter supply, moving price a little higher than some had thought. Also, there was likely some replenishment for fresh supplies after Easter. The move is not expected to be the first week of continual upward seasonal price movements; this week, the price is projected to retrace back to the lows of two weeks ago, at around the $55 level for 20-23 lb. hams. After this week, the forecast is for two months of increases. Expect a discount versus last year on hams for the duration of spring and summer as tariffs proposed by China appear to be targeting U.S. hams, allowing for a slightly larger fresh supply situation.
Poultry: For December, Informa Economics IEG calculated that the U.S. Department of Agriculture's weighted broiler cutout averaged 74.2 cents/lb., which was 3% below the same month a year ago. It marked the first year-over-year decline in the monthly average weighted cutout since August 2016. Through two months of the year, broiler meat consumption has continued on an upward trend, rising 3.6% for January and 2.4% for February versus the same months a year earlier. Surprisingly, the USDA weighted broiler cutout has held gains to the prior year, with the January average up 5.2% and February up 5.3% from the year before. Clearance through export channels has aided disappearance as well, with February broiler meat exports up slightly from last year at 552 million lb.
For a more detailed look at the weekly forecasts for the various meat sectors and meat cuts, subscribe to the "Meat Price Outlook." Contact Susan Dahlgren at [email protected] for more information.
Subscribe to Our Newsletters
Feedstuffs is the news source for animal agriculture
You May Also Like
---