FDA releases national strategy for infant formula
FDA releases national strategy for infant formula
Former FDA official says state of the industry today is not much different than when crisis occurred.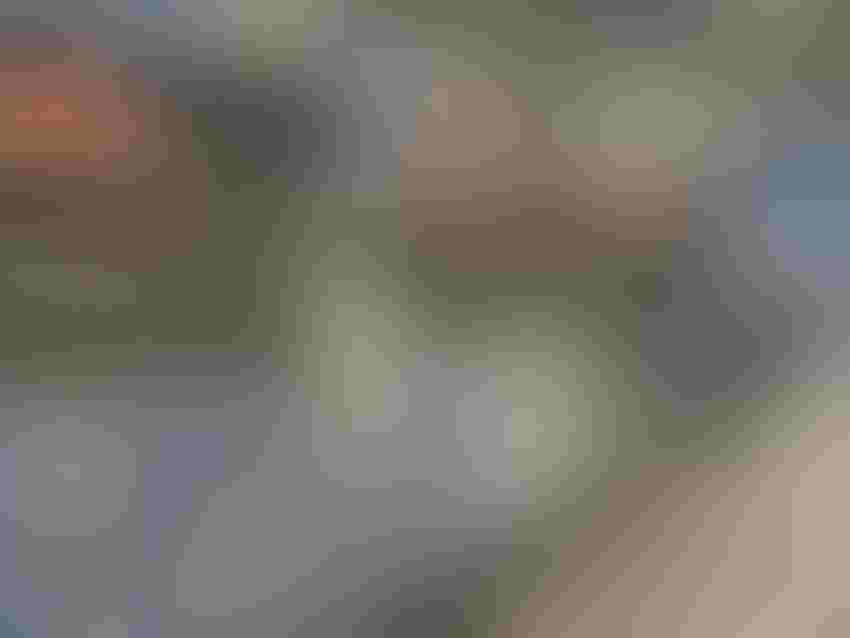 Over one year since U.S. parents faced a nationwide formula shortage, the U.S. Food and Drug Administration (FDA) has released a national strategy outlining actions the agency is taking to help ensure access to safe, nutritious infant formula and to increase resiliency of the U.S. infant formula market and supply.
"Safety and supply go hand-in-hand. We witnessed last year how a safety concern at one facility could be the catalyst for a nationwide shortage. That's why we are looking to both strengthen and diversify the market, while also ensuring that manufacturers are producing infant formula under the safest conditions possible," said FDA Commissioner Robert Califf, M.D. "Now, with this strategy, we are looking at how to advance long-term stability in this market and mitigate future shortages, while ensuring formula is safe"
Testifying before the House Subcommittee on Health Care and Financial Services this week, former FDA Deputy Commissioner of Food Policy & Response Frank Yiannas, M.P.H., said that despite a Congressional oversight hearing, an FDA report on the crisis as well as extensive media coverage, "a clear and transparent understanding of what took place and the contributing factors that allowed it to occur - have remained elusive."
He further expressed that the state of the infant formula industry today is not much different than it was when the crisis occurred and the U.S. to "transparently seek the lessons learned and take the necessary actions to prevent such a crisis from ever happening again."
Enacted in late December 2022, the Food and Drug Omnibus Reform Act of 2022 (FDORA) sought to do just that. The bill directed the FDA, in consultation with other federal government partners, to develop an immediate strategy to increase the resiliency of the U.S. infant formula market. With many key elements already underway, the strategy released this week includes:
Ensuring industry is aware of requirements to develop and implement redundancy risk management plans. These plans are intended to help industry identify risks to the supply chains of infant formula and medical foods and to develop mitigation plans against potential disruptions that could impact production.

Continuing to enhance inspections of infant formula manufacturers, including by expanding and improving infant formula training for investigators.

Expediting review of premarket submissions for new infant formula products to mitigate or prevent shortages.

Continuing to monitor the infant formula supply and developing a forecasting model to enable FDA to prepare for and mitigate future supply disruptions.

Engaging with U.S. government partners who play a role in mitigating other factors that may influence the infant formula supply, such as tariffs and market concentration, to sustain the safe, continuous production of infant formula.

Engaging with the USDA to support efforts to build resiliency within its Special Supplemental Nutrition Program for Women, Infants, and Children (WIC).

Continuing to advance the agency's Strategy to Help Prevent Cronobacter sakazakii Illnesses Associated with Consumption of Powdered Infant Formula.

Improving the agency's consumer education materials relating to infant formula on FDA.gov.

Enhancing and leveraging the FDA's partnerships with health care providers and professionals, particularly infant care professionals, to further expand the agency's consumer education program.
FDORA also called on the FDA to trace the events that led up to and followed the voluntary recall of infant formula in February 2022 by Abbott Nutrition, the temporary pause in production at the facility in Sturgis, Michigan, and the numerous factors that contributed to the fragility of this particular supply chain.
"The events that led up to and ultimately resulted in the voluntary recall of certain infant formula products in February 2022 shocked the infant formula supply in the U.S., creating an unparalleled challenge for parents and caregivers," said Susan Mayne, Ph.D., director of the FDA's Center for Food Safety and Applied Nutrition. "Since then, the agency has had ongoing and extensive engagement with the infant formula industry to identify and implement opportunities to strengthen preventive control practices."
Mayne said the new strategy will play an important role in increasing the resiliency of the market as the agency works work to improve industry's processes and programs for the protection of those who rely on infant formula while incentivizing additional infant formula manufacturers to enter the market."
The strategy also describes initial actions the FDA took to address the infant formula shortage and details the agency's plans for improving the safety and resiliency of the infant formula supply, while noting considerations beyond the purview of the FDA.
This initial strategy represents a first step toward issuing — with input from the National Academies of Science, Engineering and Medicine (NASEM)— a long-term national strategy, also called for in FDORA, to improve preparedness against infant formula shortages by outlining methods to improve information-sharing, recommending measures for protecting the integrity of the infant formula supply chain and preventing contamination. That long-term strategy will follow the plan released today and outline methods to incentivize entry of new infant formula manufacturers to increase supply and mitigate future shortages and recommend necessary authorities to gain insight into the supply chain and risks for shortages. The long-term strategy is due to Congress one year after enactment, or 90 days after the NASEM issues its report. The FDA anticipates issuing this strategy publicly in early 2024.
Subscribe to Our Newsletters
Feedstuffs is the news source for animal agriculture
You May Also Like
---