Farrowings down, but no short supply in market weights
Farrowings down, but no short supply in market weights
Average pigs saved per litter reached a record high of 11.61 for the June-August period.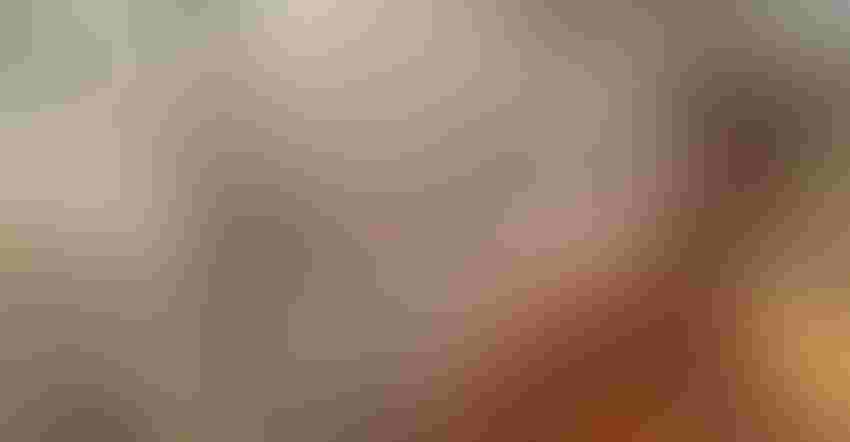 The United States inventory of all hogs and pigs on Sept. 1, 2023, was marginally ahead of last year's stock, adding 194,000 more head. Up 2% from last quarter, total inventory came in at 74.319 million head.
A highlight of the latest Quarterly Hogs and Pigs report published Thursday by the USDA's National Agricultural Statistics Service was average pigs saved per litter. NASS reported a record high of 11.61 for the June-August period, compared to 11.13 last year.
Altin Kalo, head economist, Steiner Consulting Group, says the September Hogs and Pigs Report was somewhat bearish in part because of the pullback that was expected in terms of supplies, but may not have happened to the degree the market was expecting. However, he notes pigs saved per litter was a key figure.
"Though some announcements were made back in May about some facilities being closed and the thinking was that part of the reason or a big reason why those facilities were closed is because of profitability issues," Kalo says. "That may be the case, but an argument can also be made that, as you see the productivity numbers get back to what the trend was before Covid, you don't need as big of a breeding herd, or at least relative to what the demand is on the ground."
Of the 74.3 million head, 6.079 million head were kept for breeding, a 1% cutback from last year as well as last quarter. According to Kalo, this was the lowest breeding herd inventory since 2016.
Market hog inventory, at 68.241 million head, inched ahead of last year's inventory by 268,000, but jumped more than 2% or 1.6 million, from last quarter.
For the under-50-pounds weight category, there were 21.913 million head, up 20,000 head from the year prior. In the 50-to-119 pounds group, there were 19.756 million head, an increase of 79,000 from 2022.
In the 120-to-179-pounds group, there were 14.110 million head, a 87,000 jump over last year at this time. Finally, for the 180-and-over group there were 12.463 million head, up 73,000 from 2022.
Between June and August this year, 34.229 million pigs were weaned on U.S. farms, up slightly from the same time period a year prior. Sows farrowing during this period totaled 2.949 million head, a 4% drop from 2022. The sows farrowed during this quarter represented 48% of the breeding herd.
U.S. hog producers intend to have 2.93 million sows farrow between September 2023 and November 2023, down 5% from the actual farrowings for this period last year and down 4% from two years prior. Intended farrowings for December 2023- February 2024, at 2.91 million sows, are down 1% from the same period one year earlier, and down slightly from the same period two years earlier.
"That's a big reduction. In part, it may be because there's expectations that there's going to be more culling of the herd. So, that could be the case," Kalo says. "But when we run a ratio of the farrowings to the breeding herd, it's actually quite a bit lower than what you'd expect. So, you take that farrowing number with a little bit of a question mark to it, but still if it's down 5.2%, and if we were increasing the pigs per litter by about four, you'd expect the pig crop for September-November to be down about 1.5%, and that would be the hogs that you expect to come to market next spring, March to May.
"Then when we look at the farrowing intentions for December-February, and again, you add to it what the new trend now is for pigs per litter, you'd expect that December-February pig crop to be about 2.9, almost 3% higher than it was a year ago, which changes the outlook for supplies for next summer."
The total number of hogs under contract owned by operations with over 5,000 head, but raised by contractees, accounted for 52% of the total United States hog inventory, up 2% from the previous year.
Iowa hog producers accounted for the largest inventory among the states, with 24.4 million head. Minnesota had the second largest inventory at 8.70 million head. North Carolina was third with 8 million head.
All inventory and pig crop estimates for September 2022 through June 2023 were reviewed using final pig crop, official slaughter, death loss and updated import and export data. The revision made to the June 2023 all hogs and pigs inventory was 0.5%, up 350,000. A revision of 0.2% or 60,000 was made to the March 2023-May 2023 pig crop. A net revision of 1%, or 455,000, was made to the March 2023 all hogs and pigs inventory. The net revision made to the December 2022-February 2023 pig crop was 1.5%, a 480,000 addition.
To obtain an accurate measurement of the U.S. swine industry, NASS surveyed roughly 4,500 operators across the nation during the first half of September.
Subscribe to Our Newsletters
Feedstuffs is the news source for animal agriculture
You May Also Like
---