Extreme drought creeps further into Southwest, Plains
Extreme drought creeps further into Southwest, Plains
Conditions contribute to larger-than-expected feedlot placements.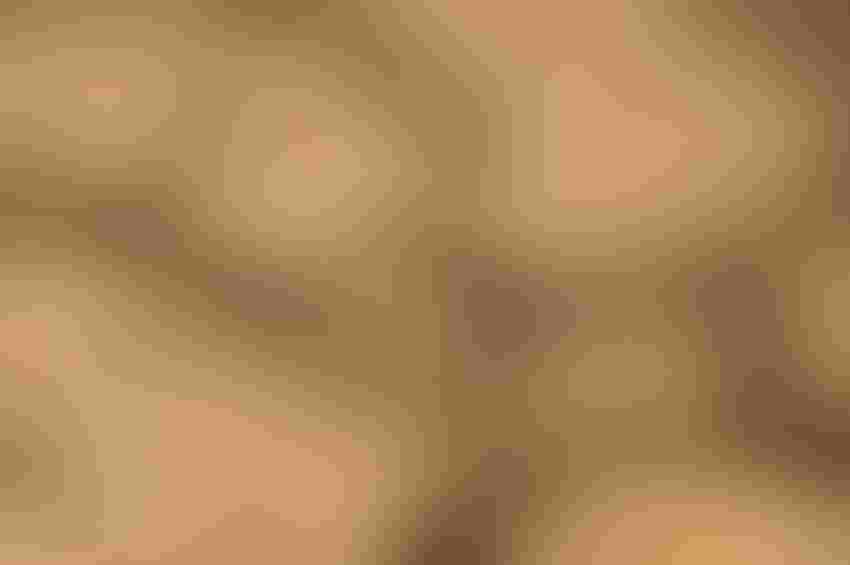 Crop conditions continue to deteriorate as drought conditions intensify in the Southwest and High Plains states, according to the latest U.S. Drought Monitor (USDM).
According to the U.S. Department of Agriculture, winter wheat conditions were rated 49% poor to very poor in Kansas, while 69% of topsoil moisture across the state was short to very short.
The USDM reported that recent precipitation eased drought conditions from D0 and D1 in southwestern South Dakota, and severe drought (D2) was eased in west central Colorado and in the Dakotas. However, extreme drought (D3) expanded into southern and western Colorado and southern Kansas during the last week.
The USDM also reported that during the last 30 days, precipitation in much of Texas, Oklahoma and Louisiana was running 1-3 in. below normal, while Arkansas was as much as 5 in. above normal.
USDA reported that 65% of wheat in Texas was in poor to very poor condition, while 72% of topsoil moisture across the state was short to very short.
The USDM reported that moderate and extreme drought expanded in central and parts of southern Texas. Precipitation also continues to miss western Oklahoma, where 28-day streamflows are running below the fifth percentile and precipitation for the last six months is around 20% of normal, the report noted.
"Extreme drought was expanded to cover more of the Panhandle of Oklahoma, reaching into Kansas and Texas," the USDM noted, adding that drought and dryness is not currently affecting the majority of the other states in the region.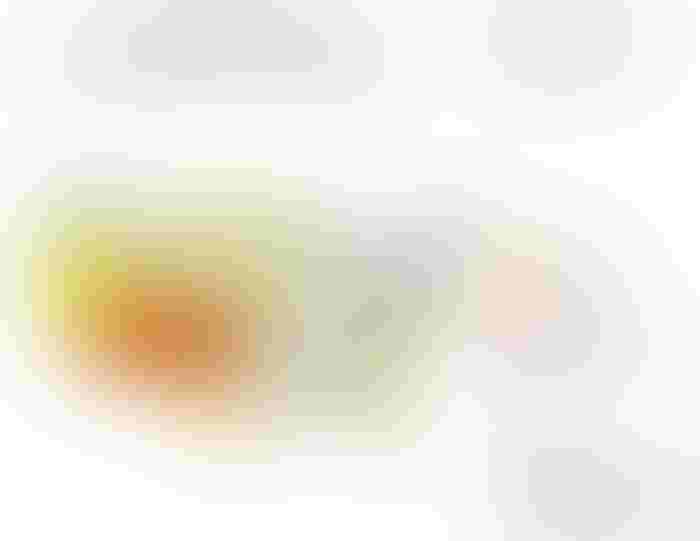 Precipitation through Easter weekend and into the beginning of next week is forecasted to be high (3-5 in.) in an area stretching from Louisiana, Arkansas, Alabama and western Tennessee and into Kentucky. Elsewhere, however, the USDM said lighter precipitation is in the forecast for the northern and central Rockies, High Plains and Northeast.
"The drought-stricken Four Corners region, western Texas and the Southwest are expected to continue to be dry," the report added.
Cattle placements rise
The expanding drought also contributed to a larger-than-expected rise in feedlot placements during February, as reported in the latest USDA "Cattle on Feed" report. In fact, placements reached a 16-year high for the month, at 1.82 million head, 7% above 2017. The average analyst estimate was for a 4% increase.
Derrell Peel, Oklahoma State University Cooperative Extension livestock marketing specialist, told Oklahoma State University's SUNUP TV that there is still lots of time for drought conditions to retract but added that if they don't, "then it's going to be a very big issue."
Peel noted, "From a market standpoint, I don't think this is going to be a big market impact, at least not right away, even though the drought area right now is pretty big."
While there may be some liquidation, he said this would not happen right away.
In regard to the markets, Peel does not anticipate that drought will have a general impact on the market but explained that it will certainly have an impact on the producers affected.
Subscribe to Our Newsletters
Feedstuffs is the news source for animal agriculture
You May Also Like
---