Diet, cancer risk evidence presented to Northeast physicians
Diet, cancer risk evidence presented to Northeast physicians
Beef experts engage health industry professionals to promote product.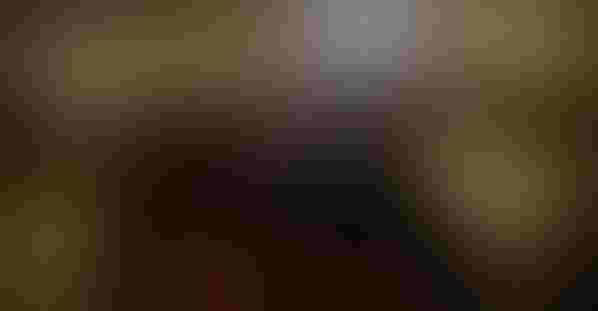 Dr. Maki explains the difference in studies about the difficulty in pinpointing one food source as the cause for chronic diseases, such as cancer.
Beef Checkoff
Through its Northeast Beef Promotion Initiative and in partnership with the New York Beef Industry Council (NYBIC), the beef checkoff recently engaged northeastern physicians in a dinner seminar presented by Dr. Kevin C. Maki, epidemiologist and chief science officer of MB Clinical Research, about scientific evidence regarding the relationship between cancer risk and diet.
After the World Health Organization released the 2015 International Agency for Research on Cancer (IARC) Monograph classifying red meat in Group 2A, or "probably carcinogenic to humans," the beef checkoff has engaged influential nutrition professionals with additional information on the topic. Many medical professionals have little background about the cause-and-risk relationship upon which the IARC report was based. Maki helped clarify the report findings.
Participants included 32 medical doctors, nurse practitioners, family physicians and other medical professionals attending the 2016 Pri-Med East Annual Meeting Dec. 8-11 in Boston, Mass., in which the checkoff participated for the third consecutive year. The conference draws nearly 3,500 clinicians, but for a more engaging and educational interaction, the checkoff hosted a private dinner seminar for selected key physicians, including those who engaged with the checkoff at previous meetings and those who want to learn more about beef's role in a healthy diet or attended last year's session presented by Dr. Donald Layman, professor emeritus of nutrition at the University of Illinois.
Maki's session was followed by a sirloin beef dinner and an interactive cutting-and-cooking demonstration by the beef checkoff's executive chef Dave Zino. It was clear that many of the physicians do not recommend beef to patients because they are unfamiliar with the variety of lean beef cuts and cooking methods that are part of a healthful diet. Zino showed them how to economize with a beef tenderloin for the upcoming holiday season.
The seminar and demonstration gave participants a greater understanding of the evidence of diet and cancer risk. Zino also provided the group with practical skills for selecting, cutting and cooking beef so they can more comfortably recommend lean beef to their patients. As a result of their experience, about 48% of participants said they will be more likely to recommend beef as a protein source, and 96% said their knowledge of beef improved.
At the beef booth, Cindy Chan Phillips, registered dietitian for NYBIC, helped other checkoff staff provide physicians with nutrition information and tips for including lean beef in both their patients' diets and their own.
"Cancer affects many people, but the physicians and nurse practitioners recognize the totality of evidence does not support any single category of food to be the cause of cancer," Phillips said after the event. "Participants also gained an appreciation about how to interpret the strength of dietary research studies. It is exciting to see they are able to empower their patients that a balanced, healthy diet, adequate physical activities and not smoking are the best ways to reduce the risk of chronic diseases, including cancer. They are clearly dedicated to giving the best advice to their patients, as demonstrated in their enthusiastic questions."
Subscribe to Our Newsletters
Feedstuffs is the news source for animal agriculture
You May Also Like
---