Corn prices recover in short-covering session
Corn prices recover in short-covering session
Afternoon report: Soybeans and most wheat contracts spend Thursday in the red.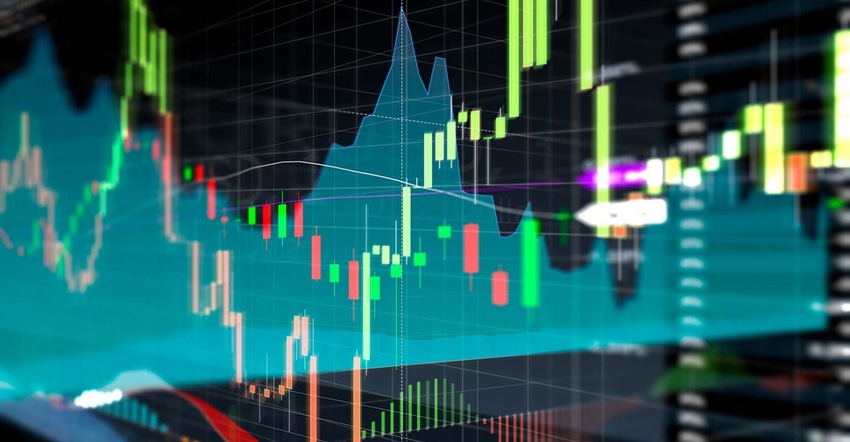 Grain prices were mixed but mostly lower as traders continue to monitor the latest weather forecasts, along with ongoing supply and demand trends. Corn prices jumped noticeably higher – unfortunately, that was due to some short covering after falling to the lowest levels since January 2021 earlier this week. Soybeans and wheat succumbed to a round of technical selling, meantime. Soybeans faded around 1.25% to 1.5% lower. Wheat losses were variable, mostly ranging between 0.25% and 3%. Nearby MGEX spring wheat contracts was the notable exception after racing more than 3.25% higher.
Most of the central U.S. will receive at least some measurable moisture between Friday and Monday, with a band stretching from Oklahoma through northern Mississippi likely to see the largest amounts through the weekend, per the latest 72-hour cumulative precipitation map from NOAA. The agency's new 8-to-14-day outlook predicts seasonally wet weather is probable for a lot of the Corn Belt between July 13 and July 19, with warmer-than-normal conditions building across the central U.S. during this time.
On Wall St., the Dow eroded 362 points lower to 33,926, primarily on concerns that the Federal Reserve will initiate additional rate hikes later in 2023, which it recently signaled will be a distinct possibility. Energy futures were mixed but mostly higher, with crude oil trending slightly higher at $72 per barrel and gasoline jumping more than 1% higher this afternoon. Diesel dropped nearly 0.5% lower, in contrast.
On Wednesday, commodity funds were net buyers of corn (+1,500), soybeans (+2,000), soyoil (+4,500) and CBOT wheat (+15,000) contracts but were net sellers of soymeal (-1,000).
Corn
Corn prices bounced back from multi-year lows thanks to a round of short covering and technical buying that lifted prices more than 3% higher on Thursday. July futures rose 20.25 cents to $5.6850, with September futures up 15.25 cents to $5.0050.
Corn basis bids were largely steady across the central U.S. on Thursday but did tilt 3 cents higher at an Indiana ethanol plant and 10 cents lower at an Iowa processor today.
Ethanol production for the week ending June 30 improved slightly, with a daily average of 1.060 million barrels. It was also the highest weekly total since last December and the sixth consecutive week to surpass the 1-million-barrel-per-day benchmark. Ethanol stocks declined 3% last week.
Prior to Friday's export report from USDA, analysts expect the agency to show corn sales ranging between zero and 39.4 million bushels for the week ending June 29, expressing a fair amount of confidence that sales will best the prior week's tally of 10.4 million bushels.
A group of seven trade organizations sent a letter to the U.S. Environmental Protection Agency on July 5 to let the agency know they are disappointed in its plan to abandoned proposed emission standards, adding that EPA is unfairly promoting electric vehicles. "The speed at which the Agency appears to anticipate the market and consumers will transition to electric vehicles is divorced from our members' assessment of reality," according to the letter. "The proposed rule does not appreciate the market obstacles associated with such a massive transition in consumer behavior. It also abandons proven decarbonization technologies, such as higher-octane liquid fuels, that can deliver material emissions reductions using existing infrastructure, existing vehicles, and working with consumers' existing behavior." Click here to learn more.
South Korea issued an international tender to purchase 5.5 million bushels of animal feed corn from optional origins that closes today. The grain is for arrival in late November.
Preliminary volume estimates were for 265,554 contracts, falling well below Wednesday's final count of 367,240.
Soybeans
Soybean prices faced double-digit cuts following a round of technical selling on Thursday.  Traders are expecting recent rains (with more to come) to greatly help yield potential. July futures fell 21.5 cents to $15.2575, with August futures down 17.5 cents to $14.5125.
The rest of the soy complex was also in the red today. Soymeal futures faded more than 0.5% lower, with soyoil futures down more than 3%.
Soybean basis bids eroded 5 to 20 cents lower at three Midwestern processors and fell 5 cents at an Ohio elevator while holding steady elsewhere across the central U.S. on Thursday.
Ahead of tomorrow morning's export report from USDA, analysts think the agency will show soybean sales ranging between 3.7 million and 27.6 million bushels for the week ending June 29. Analysts also expect to see soymeal sales ranging between 50,000 and 450,000 metric tons last week, plus up to 20,000 MT of soyoil sales.
Tucked into the June 30 acreage report from USDA was a special note that said in part, "soybeans left to be planted for the United States was 8.22 million acres." Naomi Blohm, senior market adviser with Stewart Peterson, notes that this year's "left to be planted" number is not necessarily due to overly wet spring weather, but rather due to wheat acres need to be harvested so soybeans can be double cropped behind it. Blohm explores some possible implications from this set-up in today's Ag Marketing IQ blog – click here to learn more.
So-called "smart sprayers" are already entering the market, with a bevy more on their way.  Click here to get a rundown on some of the options to learn more about how they work and what exactly they can do.
Preliminary volume estimates were for 171,719 contracts, trending moderately below Wednesday's final count of 235,884.
Wheat
Wheat prices spilled back into the red on Thursday, erasing part of the gains captured on Wednesday. September Chicago SRW futures lost 17.5 cents to $6.5675, September Kansas City HRW futures dropped 4.5 cents to $8.4175, and September MGEX spring wheat futures eased 2.25 cents to $8.5525.
Prior to Friday morning's export report from USDA, analysts expect to see wheat sales ranging between 1.8 million and 12.9 million bushels for the week ending June 29.
Russian consultancy Sovecon raised its estimates for the country's 2023/24 marketing year by 3.3% after offering a new projection of 1.734 billion bushels. Russia is the world's No. 1 wheat exporter.
French crop institute Arvalis reported that the country's soft wheat yields could exceed the prior 10-year average with a projected production of 1.315 billion bushels. Harvest has just begun for Europe's top grain producer, with 1% completion through June 26.
As expected, Japan purchased 4.3 million bushels of food-quality wheat from the United States and Canada in a regular tender that closed earlier today. Of the total, 51% was sourced from the U.S. The grain is for shipment in September.
Taiwan purchased 2.1 million bushels of milling wheat from the United States that closed earlier today. The grain is for shipment between August 19 and September 2.
And finally, medical emergencies do sometimes happen in the field or on the farm. Here are some thoughts on rethinking safety protocols and what you carry in your safety kits on your operation – click here to get started.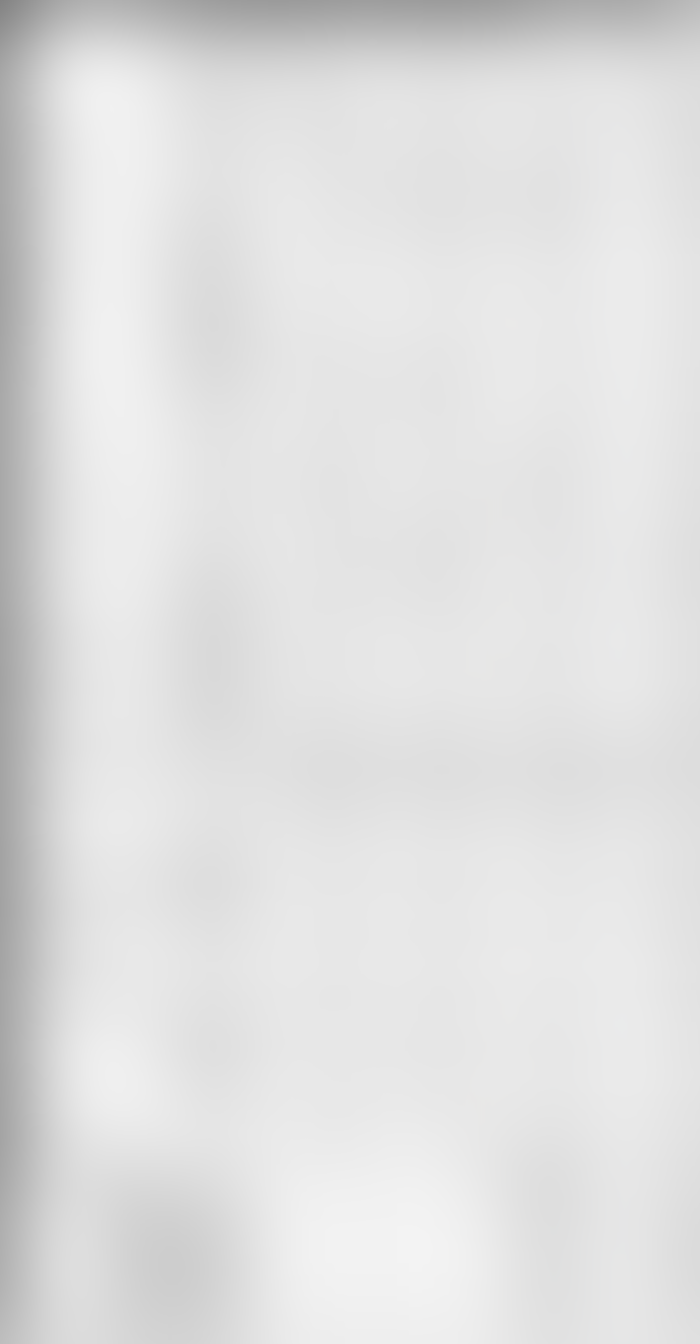 Subscribe to Our Newsletters
Feedstuffs is the news source for animal agriculture
You May Also Like
---