Butter, cheese demand supporting milk prices
Butter, cheese demand supporting milk prices
Milk prices, high feed costs keeping U.S. milk production levels lower.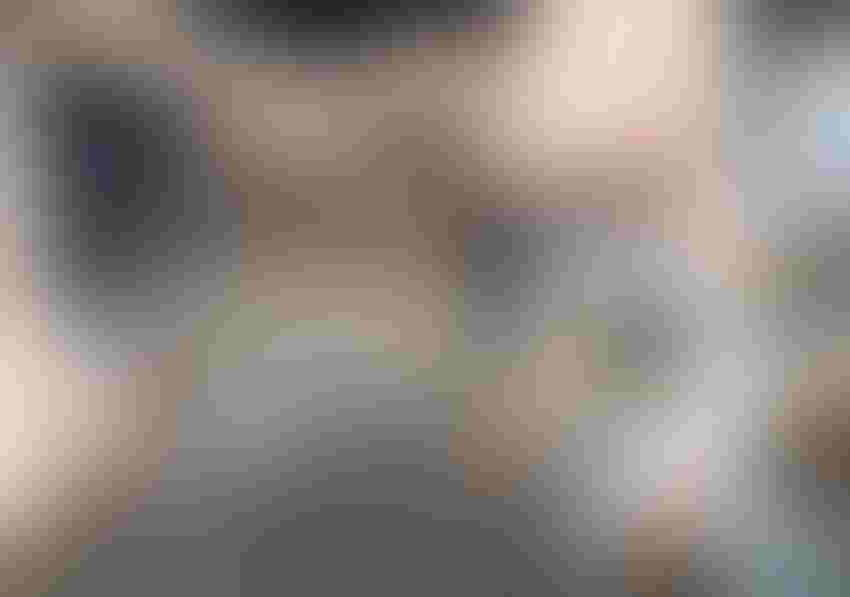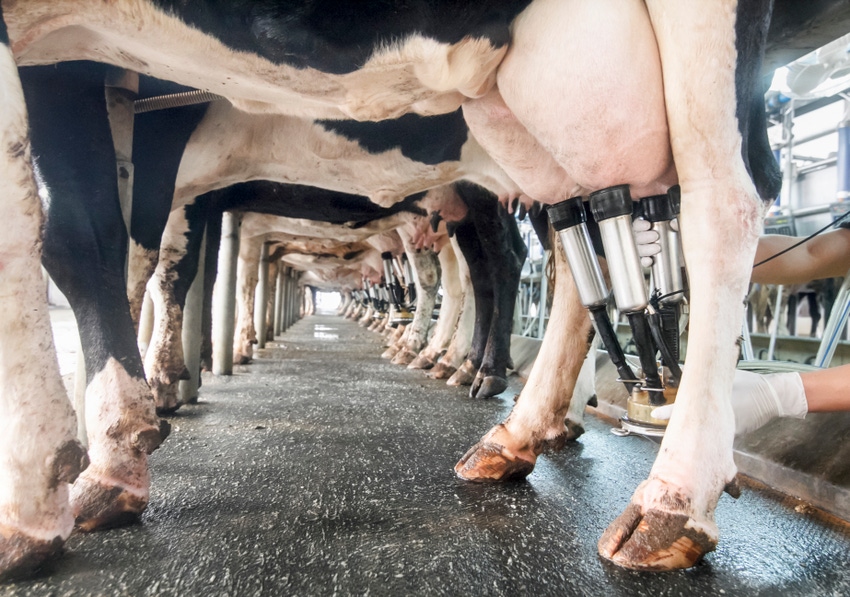 U.S. milk production is not likely to increase and cow numbers will likely continue to decline, as a result of lower milk prices and high feed costs, according to University of Wisconsin-Madison professor emeritus Bob Cropp.
Even so, he said milk prices have shown strength lately from higher prices for cheese and milk. The Class III price was $18.52/cwt. in April, declined steadily to reach a low of $13.77/cwt. in July but rebounded in August to $17.19/cwt. The price will be around $18.35 in September, where it will likely stay for the remainder of the year, Cropp suggested. The U.S. Department of Agriculture's latest price forecast has Class III averaging $18.05/cwt. for October through December.
The boost to Class III prices has been due to much higher cheese prices, Cropp relayed. Forty-pound cheddar blocks averaged $1.6209/lb. in July but rose to $1.9752/lb. in August. They had been in the $1.92-1.96/lb. range in September but recently fell to $1.88/lb. Cheddar barrels averaged $1.5404/lb. in July but $1.8190/lb. in August. Cropp noted that barrels in September were mostly in the $1.8275-1.87/lb. range but have also recently shown weakness at $1.77/lb.
On the demand front, Cropp said domestic demand for cheese and butter has been higher but added that fluid milk sales remain below year-ago levels. Dairy exports, which set a record last year, have also been below a year ago since last March and are expected to remain that way. Cropp explained that the U.S. has faced weaker demand in Asia and increased competition for markets from both Europe and New Zealand.
USDA released the latest "Milk Production" report this week. Milk production fell below year-ago levels to 19.0 billion pounds, down 0.2% in August. January through August milk production was just 0.4% higher than a year ago. Cropp said August cow numbers were unchanged from July but were 16,000 head fewer than a year ago, a 0.2% decline.
"Cow numbers have declined by 54,000 since March," Cropp noted. "Low milk prices and favorable cull cow prices have encouraged higher culling and slaughter of cows from the herd. Hot temperatures impacted milk per cow with no increase from a year ago."
The reduced milk production has led to lower cheese production. According to Cropp, cheddar cheese production in July was 2.6% lower than a year ago, with total cheese production down 0.7%. Cheese stocks have also tightened, he added, noting that stocks of American cheese on July 31 were 3% lower and total cheese stocks were 2% lower.
Reports are that both butter and cheese sales will remain higher than a year ago, which should continue to lend some support to milk prices.
In its latest "Livestock, Dairy, and Poultry Outlook" report, USDA lowered the forecast for milk production in 2023 and 2024 to 227.5 billion and 230.4 billion pounds, respectively. This is due to a projected decrease in cow numbers, as dairy farmers face tight margins, the agency noted. With lower milk supplies and expected growth in domestic use, USDA raised the all-milk price forecast for 2023 by 45 cents to $20.40/cwt. It also raised the 2024 forecast to $20.30/cwt., 95 cents higher than last month's prediction.
USDA specifically noted in the report that during June and July, the Dairy Margin Coverage milk margins fell to $3.65 and $3.52/cwt, respectively. These are the lowest margins in the history of the coverage program, which began in 2019. USDA economists Angel Terán and Adriana Valcu-Lisman said margins below $4.00/cwt. are considered "catastrophic" by the program, triggering indemnity payments to all participating producers in the program.
Subscribe to Our Newsletters
Feedstuffs is the news source for animal agriculture
You May Also Like
---