World pork production projected to expand
World pork production projected to expand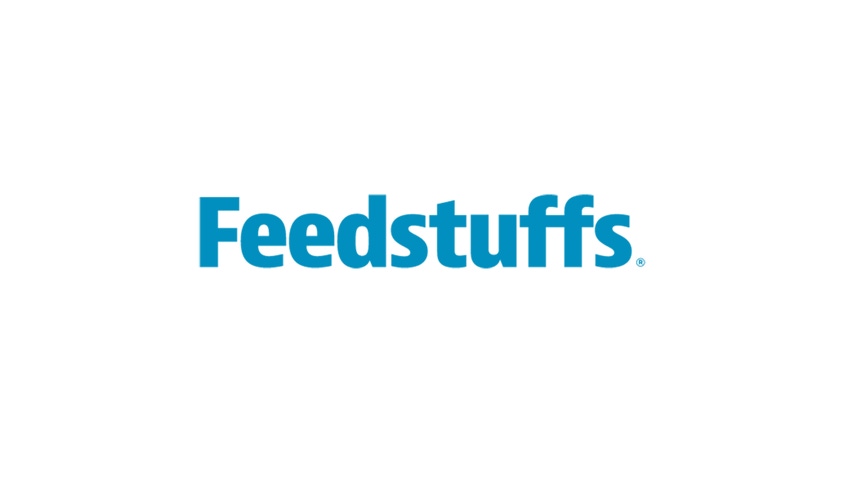 THE pork sector is forecasted to drive the global increase in world meat production in 2015, according to the most recent U.N. Food & Agriculture Organization (FAO) "Food Outlook."
Total meat production is projected to modestly expand to 318.7 million metric tons, a 1.3% (4 mmt) increase from 2014, with the largest increases expected in China, the European Union, the U.S. and Brazil.
According to the report, global pork production is anticipated to grow 1.9% to 119.4 mmt in 2015, aided by lower feed costs.
Asia is the leading pork-producing region, accounting for almost 60% of the world total, the report notes, adding that strong consumer demand and government support policies are anticipated to boost China's output by 1.2% to 57.8 mmt, equivalent to almost half of the world total.
Vietnam, the Philippines and Indonesia are expected to register growth rates similar to China. Production in Japan and South Korea is poised to recover following last year's outbreaks of porcine epidemic diarrhea virus (PEDV), which reduced piglet numbers.
FAO also is projecting that recovery from the effects of PEDV will result in a rise in U.S. pork production. The report says Brazil and Canada are set to increase output, stimulated by reduced feed costs. Steady growth is also anticipated for Mexico, underpinned by improved genetics and productivity, which translates into more piglets per litter and higher animal weights.
Production in the EU is expected to continue the expansion seen last year, and the year-end breeding sow herd will increase for the first time in several years, the report notes.
In the Russian Federation, government policies favoring large-scale farms have resulted in production doubling over the past decade. The trend towards increased output may be amplified in 2015 following prohibitions on imported pork from the EU and Canada, which together had previously supplied two-thirds of Russia's imports.
Following a decrease in the previous two years, the FAO report forecasts pork trade to recover 1.6% to 7.1 mmt in 2015. The U.S., EU and Canada account for four-fifths of global pork exports, and the total increases to 90% when including Brazil and China, the report notes.
Expanding production in the chief exporting countries is anticipated to be the main driver behind export growth.
The report explains that abundant global supplies were reflected in the movement of the FAO "pigmeat price index," which, after reaching a historic peak in June 2014, had fallen 37% by April 2015, reaching a low level last seen in January 2011.
FAO anticipates lower international pork supplies to serve as the principal driver of trade growth. China, Mexico, South Korea, Vietnam, Australia, Angola, Singapore and Colombia are all projected to increase their imports, while expanded production in the U.S., Japan and Russia is anticipated to lead to a decrease in their purchases this year.
Pork to Macedonia
As of May 7, fresh and frozen U.S. pork is eligible for export to Macedonia, according to the U.S. Meat Export Federation (USMEF).
Previously, only U.S. poultry was eligible for export to Macedonia, and the market remains closed to U.S. beef, USMEF reported.
Located on the Balkan Peninsula, Macedonia is one of the successor states of the former Yugoslavia. Though it has a population of just more than 2 million, Macedonia imports a considerable volume of pork from the EU. Last year, the EU reported 9.459 mmt of pork exports valued at $26 million to Macedonia.
Canada has been Macedonia's other main pork supplier in recent years, although exports in 2014 were just 1.353 mmt (down 72% year over year) at a value of $3.6 million.
While Macedonia has been a candidate for EU membership for some time, it has not yet entered formal accession negotiations with the EU and hasn't adopted EU requirements for imported meat.
Industry audit training
Iowa hog farmers preparing for the new Common Swine Industry Audit have the opportunity to attend in-depth training sessions beginning June 12 and continuing into September. In total, 24 meetings are planned at 19 sites across Iowa.
The Iowa Pork Producers Assn. (IPPA), in collaboration with the Iowa Pork Industry Center (IPIC) and Iowa State University Extension & Outreach swine field specialists, will offer session attendees an opportunity to walk through steps of the common audit, evaluate areas for improvement on their farms and customize their standard operating procedures to be best prepared for the audit process.
Attendees will also receive a binder and a flash drive with customizable audit materials for their farms, provided by IPPA, IPIC and the pork checkoff.
The sponsoring organizations recommend that producers limit the number of people attending from their farms or work together at the meetings to ensure adequate room and materials for everyone. Those working with multiple producers or farm sites may consider sending field staff or individuals who can maximize meeting effectiveness and outreach.
Since a limited number of computers will be provided, participants are encouraged to bring their own laptops. Additionally, the organizations ask that producers be cognizant of biosecurity by attending the meetings in clean street clothes and footwear.
Delegates to the 2013 National Pork Forum overwhelming supported a resolution that challenged the National Pork Board to explore a credible, affordable solution to assure on-farm animal well-being while eliminating the burdens of multiple audits.
The Industry Audit Task Force — comprised of producers, veterinarians, animal scientists, foodservice personnel, retailers and packer representatives — was created to develop a consensus on consistent on-farm auditing standards.
The Pork Quality Assurance Plus and Transport Quality Assurance programs were used to develop a foundation for the program, which was announced at last year's World Pork Expo. Following the 2014 expo, the program was tested on farms to make sure it was ready for implementation by producers and packers across the country.
"To our knowledge, the Iowa training sessions are the first of their kind," Cindy Cunningham, National Pork Board assistant vice president of communications, said. "We would expect to see more training like this over the next 12-18 months."
Sessions are limited to 15 participants and will be filled on a first-come/first-served basis. Pre-registration is required. For more information and to view session dates, visit www.iowapork.org.
PORK Academy
The pork checkoff's Producer Opportunity for Revenue & Knowledge (PORK) Academy sessions will be part of the World Pork Expo on June 3-4. The annual sessions are designed to educate pig farmers on the latest trends in pork production.
The PORK Academy is held each year during World Pork Expo on the Iowa State Fairgrounds in Des Moines, Iowa.
"PORK Academy offers an outstanding lineup of leading experts who will address issues facing producers today," said James Coates, chair of the checkoff's producer and state services committee and a pork producer from Franklin, Ky. "These sessions will provide attendees with information to help operate their farms more effectively and to stay current on industry trends and challenges."
Topics will include regulatory changes regarding antibiotic use in food animals, pork supply security, the common swine industry audit, PEDV, U.S. pork exports, foreign animal disease outbreaks, pork production practices and pork quality.
Dr. Paul Sundberg with the National Pork Board will also hold a session to discuss the new Swine Health Information Center and how the industry can prepare for future production diseases.
Volume:87 Issue:20
Subscribe to Our Newsletters
Feedstuffs is the news source for animal agriculture
You May Also Like
---