Weather hard on beef production
Weather hard on beef production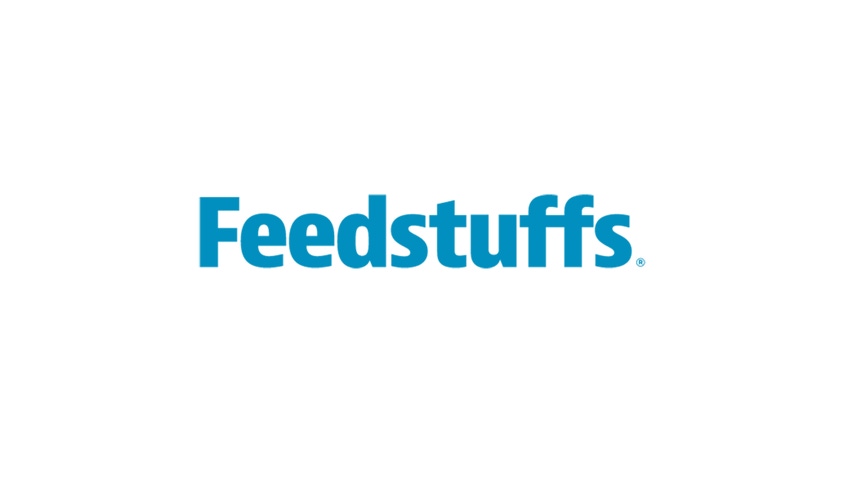 SNOW, floods and other major weather events in December 2015 and early January have affected much of the southern Plains, leaving many beef producers concerned about overstressed cattle and death loss, according to the latest "Livestock, Dairy & Poultry Outlook" from the U.S. Department of Agriculture's Economic Research Service.
Looking ahead, above-average precipitation levels and below-average temperatures are expected in much of the southern Plains and Southeast.
"With the combination of cooler, wetter weather and shorter grazing days, producers expect to see a seasonal drop in rates of gain in the winter months," USDA noted.
In addition, lower prices for competing proteins and larger beef supplies in the domestic market, among many other factors, exerted downward pressure on early-December fed steer prices, according to the report.
The five-area, all-grade fed steer price for the fourth quarter bottomed at $116.64/cwt. during the week ending Dec. 20, 2015 (Figure); although the price was at $132.26/cwt. for the week ending Jan. 10, it's still roughly $37 lower than year-earlier fed steer prices. Despite the rally, USDA forecasted the price to be $128-134/cwt. for the first quarter of 2016, $30 lower than the first quarter of 2015.
February live cattle futures were higher at the beginning of this year after Winter Storm Goliath hit. Higher boxed beef prices were also credited for the gains. On Jan. 4, February live cattle contracts closed at $136.425/cwt., but they have since fallen, closing at $129.30/cwt. on Jan. 19.
Feeder cattle prices also declined into early December, but not to the same degree, USDA said. On Jan. 4, medium No. 1 feeder steers weighing 750-800 lb. went for $166-169/cwt. at the Oklahoma National Stockyards, about $50/cwt. lower than the same time last year.
January feeder cattle futures gained over the past month but, like fed cattle, have recently declined. Nearby contracts closed Jan. 4 at $167.625/cwt. but have since lost momentum due to outside pressures and closed at $156.55/cwt. on Jan. 19.
Winter weather limited transportation of live cattle to feedlots and packers, creating a short-term supply crunch during the two weeks of light holiday production schedules, USDA said. This supported rapidly rising wholesale prices in the last week in December and early January.
Boxed beef values saw a significant rally during the past month. On Dec. 23, USDA reported the Choice cutout at $191.53/cwt., but by Jan. 14, the price had climbed $43.63 to $235.16/cwt. USDA said if beef demand does not begin to show signs of improvement in the first quarter of 2016, the recent run-up in wholesale prices is expected to lose momentum.
Hog expansion
USDA published Dec. 1 swine inventories in the Dec. 23 "Quarterly Hogs & Pigs" report, which showed the same 1% increase in each animal category: all hogs and pigs, the breeding herd and market hogs. The breeding herd, at 6.002 million head, was the largest since December 2008.
The December report also showed that litter rates continue to rebound from below-trend increases registered in 2013 and 2014 due to porcine epidemic diarrhea virus. USDA said the September-to-November rate was 10.53 pigs per litter, a 2.9% increase from the year prior and a record high for the U.S. pork industry, breaking the "highest ever" mark established in just the previous quarter (June to August 2015). Litter rates will likely continue to be a key factor driving U.S. pork production in 2016, USDA added.
Lean hog futures have been on the climb since about mid-November. February lean hog futures closed Jan. 4 at $59.425/cwt. but, as of Jan. 19, climbed to $62.85/cwt. Still, analysts expect prices to fall late in 2016.
For 2016, USDA said the average price of live equivalent 51-52% lean hogs is expected to be $46-49/cwt., more than 5% below 2015 prices. As such, analysts expect producer margins to remain tight but mostly negative in 2016.
Poultry production
According to USDA, the forecast for stocks of broiler meat peaked at 850 million lb. at the end of the 2015 fourth quarter but will gradually decline to 690 million lb. by the end of 2016. The agency projects an upward price trend for whole birds in 2016, with an average price of 85-91 cents/lb. USDA is forecasting 2016 production at 40.95 billion lb. as producers respond to higher broiler prices and lower feed costs.
USDA also increased the forecast for first-quarter 2016 turkey production by 10 million lb. to 1.36 billion, which is still 5% lower than a year earlier. The total forecast for 2016 is 6.0 billion lb., with strong gains in production in the second half of the year as relatively low stock levels and favorable feed prices are likely to encourage expanded production.
Wholesale frozen whole hen prices averaged $1.24/lb. in December, 16% higher than the previous year. With that increase, prices averaged $1.30/lb. in the fourth quarter of 2015, up 14% from the fourth quarter of 2014. Prices for whole hens are expected to remain above year-earlier levels through the first half of 2016 but then turn lower in the second half as rising production places downward pressure on prices.
Egg production
USDA expected fourth-quarter 2015 table egg production to be 1.7 billion doz., a 10% decline from the previous year. Over the last six months, table egg production has been 10-12% lower than the same month of the previous year, the agency noted.
"Producers are expected to gradually expand output, and table egg production is (forecasted to be) higher than a year earlier starting in second-quarter 2016," USDA reported.
With broiler production projected to expand in 2016 and table egg production also expected to increase, production of hatching eggs is forecasted to increase to 1.1 billion doz. in 2016, up about 1% from a year earlier, USDA said.
Wholesale prices for large eggs in the New York market averaged $1.74/doz. in the fourth quarter of 2015, 7% higher than the previous year but 26% lower than the third-quarter high of $2.36/doz. Prices in the fourth quarter varied widely, from $1.66 to $2.09/doz. in November. Prices fell sharply in December, from about $2.10/doz. during the first week to $1.15/doz. during the last week.
The strong decline in prices during December caused USDA to significantly lower its egg price forecasts for all four quarters of 2016. USDA now expects the average wholesale price of eggs for 2016 to be $1.41-1.51/doz., a 12% decrease from the previous forecast and 19% below 2015.
The recent avian flu outbreak in the U.S. may change the outlook for both the poultry and egg industries, depending on how other countries react and whether the disease spreads.
Volume:88 Issue:01
Subscribe to Our Newsletters
Feedstuffs is the news source for animal agriculture
You May Also Like
---