Weak demand erodes hog prices
Weak demand erodes hog prices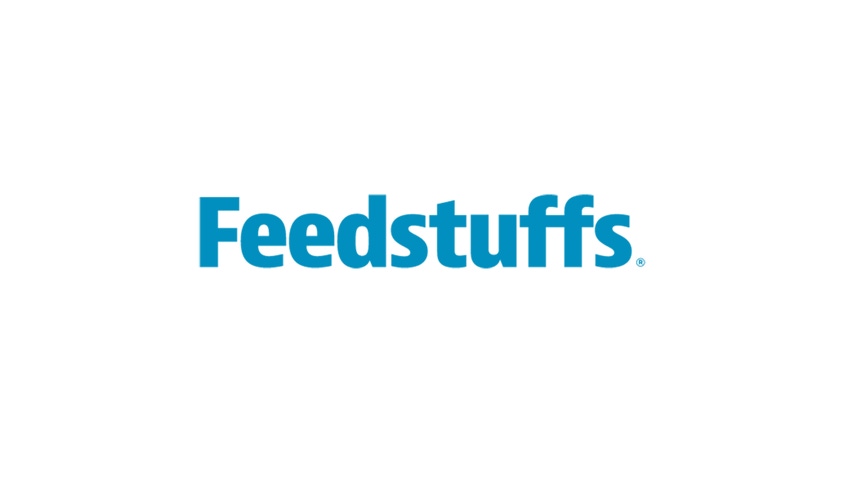 LIVE hog prices fell below $40/cwt. recently, their lowest level since November 2009, when the U.S. was just beginning to pull off from the bottom of the Great Recession.
The source of the current downturn in hog prices, according to Purdue University agricultural economist Chris Hurt, seems to have components from both supply and demand.
"Abundant supplies of pork are easy to find. Pork production this year is up 7%, with the number of head processed up 8% and weights down 1%," Hurt noted. "There is more competition as well, with per capita chicken supplies up nearly 7%, and even per capita beef supplies are up nearly 1%."
Additionally, pork and beef trade is adding to the poundage of meat in the U.S. market this year.
Hurt said total pork imports have risen 15% so far this year, which is primarily due to Canada sending more pork southward.
"The reason is the strength of the U.S. dollar, which tends to stimulate more imports and reduce U.S. agricultural exports," he said. "Over the past year, the U.S dollar has appreciated 18% relative to the Canadian dollar."
In addition to more pork coming from Canada, Hurt said the strong U.S. dollar has also stimulated producers in Canada to ship nearly 550,000 head more live hogs to the U.S. in the January to September period, a 15% increase from the same period last year.
"So, while domestic pork production is up 7%, there is about 10% more pork available when the added imports and fewer exports are considered," he noted, adding that a similar impact is occurring for beef in that imports are up sharply this year and exports are down.
Hurt suggested that the weakening demand apparently has been the result of the World Health Organization's (WHO) announcement at the end of October linking bacon and processed meats to cancer in people.
The announcement generated considerable media coverage in the weeks following the news, he said.
Prior to the announcement, live hog prices were about $52/cwt., but now they are at about $38/cwt.
"Over this short period, wholesale prices for hams fell 6%, loins were down 12% and the wholesale bacon price is down 32%," Hurt said. "I also heard reports from packers that pork product sales and shipments began to immediately drop, causing pork product inventories to grow at packers and, thus, encouraging packers to drop hog bids."
Lean hog futures fell $10-12/cwt. on nearby delivery contracts in the three weeks after the announcement (Figure). In the past week, nearby months have recovered slightly, but futures remain $5-7/cwt. below pre-announcement levels, he noted.
WHO impact
Hurt said the WHO report is likely to have both short-term and long-term impacts on the market.
In the short run, as the event gets more coverage in the broad media, he noted that the effects can be large. In the longer run, however, he said media attention tends to drop off.
"In addition, we know that announcements that suggest a negative human health impact to consumption of certain agricultural products are relatively common, which means that consumers are somewhat conditioned to them. Thus, over time, the issue has less of a negative impact," Hurt said.
In the longer run, food consumption tends to be strongly based on habit, so changes in food consumption in the entire U.S. population tend to change slowly over a number of years, according to Hurt.
"This means that consumption tends to recover after the initial shock. However, if there is persistence of those messages in coming months and years, this can set in place a long-term change in consumption patterns," he explained
Hurt noted that the estimated cost of production has dropped to nearly $50/cwt., with the most recent reductions coming from lower soybean meal costs. He projected that hog prices will recover into the low- to mid-$40s in December and for much of the winter, while spring and summer prices in 2016 will move upward to the lower-$50s and should finish the year in the mid- to higher-$40s.
"Hog production has dropped into losses with the eroding prices over the past month," Hurt said, noting that losses are expected to be $18-20 per head in the last quarter of 2015 and the first quarter of 2016.
However, seasonally higher hog prices in the second and third quarters next year should mean profits of about $3 per head, he said, followed by losses of $14 per head in the final quarter of 2016. Hurt estimated that the industry lost about $3 per head during 2015 and that losses in 2016 will be $6-8 per head.
"There certainly is a reasonable probability that hog prices have been excessively depressed after the WHO announcement. If prices can continue to recover in the coming months, this could narrow the current expected losses for next year," Hurt concluded.
Market recap
The cattle markets were mixed last week ahead of the Thanksgiving holiday weekend. December live cattle futures closed higher last Monday at $132.175/cwt. but fell Tuesday to $130.25/cwt. Despite the lower finish, prices still improved from the previous week.
January feeder cattle futures followed the same trend. Nearby contracts closed higher last Monday at $165.40/cwt. but closed lower on Tuesday at $164.675/cwt.
The Choice and Select beef cutouts both closed higher last Tuesday at $203.81/cwt. and $192.24/cwt., respectively.
After recent declines, December lean hog futures posted some gains last week. Nearby contracts closed Monday at $57.45/cwt. and fell only slightly Tuesday to close at $57.225/cwt.
Pork cutout values closed mostly higher last Tuesday but were lower than the prior week. Wholesale pork cutout values finished higher at $73.62/cwt. Loins and hams closed higher at $74.04/cwt. and $60.57/cwt., respectively. Pork bellies closed lower but were close to unchanged from the previous week, at $108.39/cwt.
Hogs delivered to the western Corn Belt last Tuesday were slightly lower than the week prior, at $51.51/cwt.
In the poultry markets, the Georgia dock was unchanged at $1.1325/lb. last Monday. Breast meat climbed to $1.69/lb. from $1.53/lb. the previous week. Leg quarters declined slightly to 37 cents/lb., and wings were unchanged at $1.49/lb.
According to the U.S. Department of Agriculture, California and regional egg prices were steady last week, with a steady undertone on larger sizes. Offerings and supplies were light to heavy but mostly moderate, USDA reported.
Large eggs delivered to the Northeast were higher last week at $2.13-2.17/doz., an increase from $1.99-2.03/doz. the previous week. Eggs delivered to the Southeast and Midwest rose more than 10 cents to $2.24-2.27/doz. and $2.15-2.18/doz., respectively. Eggs delivered to California also closed higher at $3.11/doz.
The turkey markets were steady to weak, with light to moderate offering prices and light demand. Hen prices fell slightly to $1.24-1.32/lb., while tom prices were unchanged at $1.24-1.38/lb.
Volume:87 Issue:d4
Subscribe to Our Newsletters
Feedstuffs is the news source for animal agriculture
You May Also Like
---