Video targets Colorado hog farms
Video targets Colorado hog farms
Expert animal care panel assesses undercover hog farm video footage.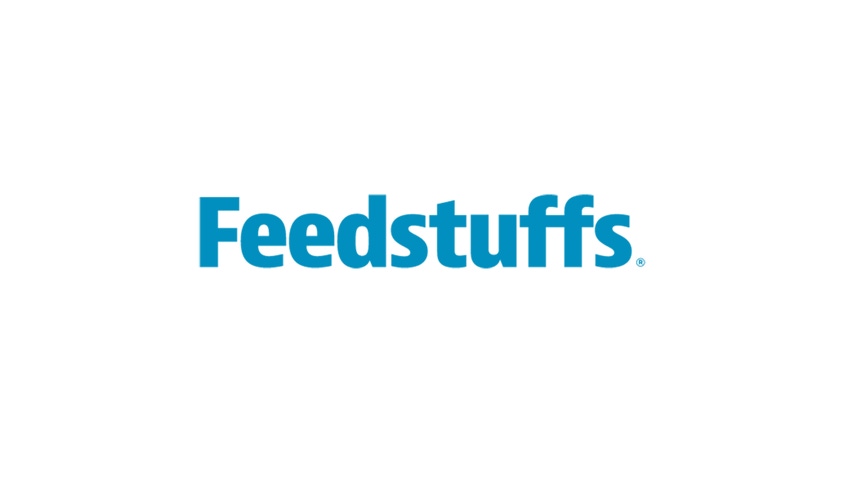 PHILLIPS County, Colo., authorities informed Seaboard Foods early last week of allegations of improper treatment of pigs on three of its Colorado farms.
On May 6, animal rights group Mercy for Animals (MFA) publicly released undercover video footage showing the alleged "criminal animal abuse."
Seaboard's senior-level management immediately initiated an internal investigation, which ultimately led to the termination of five employees as well as two management supervisors.
"In the limited undercover video made available to us, we identified instances that depict improper handling while loading pigs on trucks, which does not adhere to Seaboard Foods' training and best practices for moving pigs and ensuring they are comfortable and healthy so we can deliver safe, nutritious and delicious pork to our customers," Seaboard said in a statement posted on its website. "As seen in the undercover video, the handling is unacceptable and inexcusable."
Seaboard requires employees to report any alleged animal mishandling through its toll-free hotline, but MFA went directly to the authorities.
"We are disappointed that the organization that made the complaint and took the undercover video, which purports to be concerned about animal welfare, did not report the allegations to us directly through our toll-free hotline, as is required by any employee, especially after acknowledging Seaboard Foods' comprehensive animal care program and commitment to the proper and humane treatment of animals and our zero-tolerance policy in the complaint to the Sheriff's Office," the Seaboard statement said.
The company noted that while the undercover video showed improper use of animal handling techniques, use of tools such as sort boards and rattle cans are considered best practices in animal care.
"We also acknowledge that sometimes even the best practices, as determined by veterinarians and animal care experts, can seem uncomfortable to those who don't spend their days with these animals, especially when viewed in the context of a video with an agenda to end meat consumption," Seaboard stated.
Expert assessment
An Animal Care Review Panel — comprised of Dr. Janeen Salak-Johnson from the University of Illinois, Dr. Temple Grandin from Colorado State University and Dr. Tom Burkgren, executive director of the American Association of Swine Veterinarians — independently examined the video to assess the alleged abuse.
In the video, farm employees were seen using sort boards and shakers to move hogs from a barn, but in a number of scenes, the tools were used to strike the animals, presumably to get them to move.
"I would call that 'rough handling' of the pigs," Grandin said. "The sorting panels should not be used to hit the animals. I would not call it abuse, but it was rough handling."
Salak-Johnson said the employees definitely were overly aggressive and improperly using animal handling devices but added that she didn't see anything to suggest that the animals were in pain.
Another segment showed a hog being euthanized with a captive bolt gun, which all three members of the panel agreed was done properly.
"It's normal for the animal to do a lot of kicking in this situation, and I'm sure it looks terrible to people who are unfamiliar with it, but it's completely normal," Grandin explained. "The animal has been rendered senseless, and there is no pain or suffering."
Salak-Johnson added that the pig went down quickly with one shot, "which is what you want to happen." However, from a worker safety perspective, she was surprised the euthanasia was done in a pen with other pigs.
Burkgren said he had an issue with a single person catching the pig, holding it and applying the captive bolt. Additionally, he said the employee should have checked to see if the pig was insensible. "We didn't see that in the video, but we only saw a brief clip, so we don't know if that took place."
Animal rights videos typically focus on "crowded" conditions, but the panel suggested that the crowding shown in the MFA video was likely due to other factors.
"When you see pigs jumping on top of each other, there's probably something going on nearby that we can't see in the video — probably some human activity. Even when in open space, pigs will lay on each other," Johnson said.
"It's not uncommon to hold pigs temporarily in a pen like this before loading them into the truck," Burkgren said, adding that the pigs probably do not live in those pens.
"It's difficult to judge, given the lack of context in the video," he said.
Pigs in undercover videos are often shown biting the metal bars of a pen, which the narrator in the MFA video suggested is a sign of serious mental collapse.
"There is no scientific evidence to support that comment," Johnson countered. "The animal might be manipulating its mouth on the bar because it's feeding time."
Burkgren added, "'Serious mental collapse' is not really a scientific term. ... It's a narrow-minded view to lump this behavior into some kind of psychological category."
Volume:87 Issue:18
Subscribe to Our Newsletters
Feedstuffs is the news source for animal agriculture
You May Also Like
---