Utah governor signs into law cage-free eggs mandate
Utah governor signs into law cage-free eggs mandate
Seven states now have enacted into law cage requirements for egg-laying hens.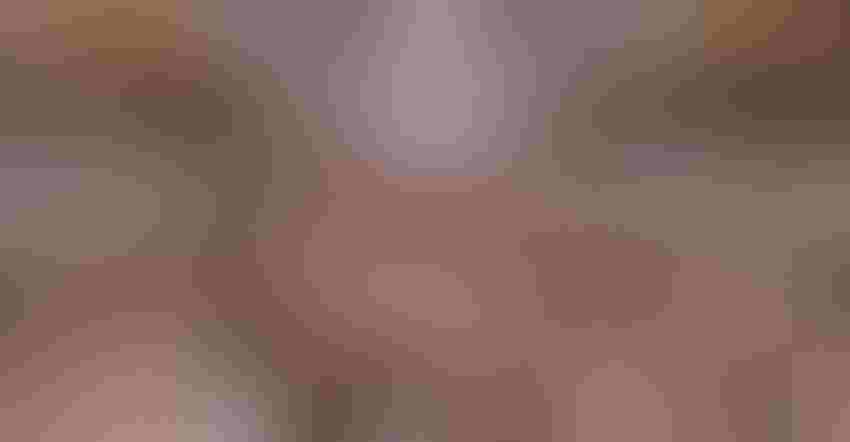 Michigan Allied Poultry Industries
Utah Governor Spencer Cox just signed SB 147 into law, requiring the use of cage-free systems in all of Utah's egg farms by 2025. Utah joins Michigan, Oregon, Washington, Massachusetts, California, Rhode Island and Colorado in requiring cage-free systems.
"This law reflects the growing concern for farm animals and how critical it is to allow them —at minimum—to be cage-free and able to engage in basic, natural behaviors," says Josh Balk, vice president of the Farm Animal Protection campaign at the Humane Society of the United States.
Almost 30% of the U.S. egg industry is cage-free, or nearly 100 million hens per year. According to the U.S. Department of Agriculture's Agricultural Marketing Service, approximately 71% of U.S. hens must be in cage-free production by 2026 to meet projected demand from the retailers, foodservice providers and food manufacturers that have made promises to transition to cage-free eggs.
Related: In California, another court loss for animal agriculture
The Utah law details that "cage-free housing system" means an indoor or outdoor controlled environment for egg-laying hens where for an indoor environment, the egg-laying hens are free to roam unrestricted and also requires enrichments that allow the birds to exhibit natural behaviors including at a minimum scratch areas, perches, nest boxes and dust bathing areas.
Utah's statute states a "cage-free housing system" does not include systems commonly described as battery cages, colony cages, enriched cages, enriched colony cages, modified cages, convertible cages, furnished cages or similar cage systems. The bill specifically says it must be cage-free or follow the United Egg Producers' cage-free guidelines which requires between 1-1.5 sq. ft. of usable floor space per hen.
"The consumers in Utah will be surprised when one day they find a roundworm in one of their cage-free eggs," warns Ken Klippen, president of the National Egg Farmers. Chickens pick up roundworms when they come into contact with infected feces on the ground.
Related: California's Prop 12 goes to court - again
"I believe the egg farmers in the U.S. are good poultrymen.  They adopted the cage system fifty years ago when their cage-free production had more problems besides higher mortality, but also dirty eggs and ectoparasites on the hens," Klippen says.  
Supplying cage-free systems
Roughly 230 food companies, manufacturers and grocery store chains made cage-free supply commitments. Chad Gregory, UEP president and chief executive officer, says adding up all of the hens needed to reach that demand brings the estimated total to 230 million birds. However, many egg producers are not receiving assurances from retailers or egg purchasers that they will be willing to front the money needed to make the transitions.
"UEP has remained neutral on state legislative proposals related to hen housing. The decision-making of our farmer-members regarding hen housing and transitions to cage-free will be done in close collaboration with their customers and with consideration of hen welfare, economic and market impacts," Gregory says.
Gregory says it takes several years to build cage-free facilities and requires considerable upfront costs, often before premiums can be captured. "UEP will support its members through these conversations to assure egg production remains nimble in adjusting to changes in the business, political and social environment and promotes a stable operating climate conducive to the future success of U.S. egg producers," Gregory adds.
Massachusetts hold up
While egg producers scramble to know who's able to help them, Massachusetts egg farmers and retailers are pushing for a bill to change the cage-free definition as specified in the 2016 ballot initiative that passed the voters.  The effort is to specify cage-free as 1.0 square feet per bird instead of the passed version specifying 1.5 square feet. 
This market in Massachusetts is usually supplied by Hillendale Farms, but those hens are at 1.0 square feet.  Without a fix, the egg farmers warn they may not sell in Massachusetts.
Caught in the middle is state Attorney General Maura Healey, whose agency is charged with writing the rules. Her office in December 2019 asked the legislature to fix this, in part by putting rules making responsibilities with the state department of agriculture and by rewriting the law so it conforms with other states' definitions of 1.0 square feet per bird. That didn't work.
"Now Healey's office finds itself on the wrong end of a lawsuit," Klippen wrote in a recent newsletter to National Egg Farmers members.
The Humane Farming Association sued in January arguing the new cage-free regulations are more than a year overdue. Unlike the original animal-rights sponsors of Question 3 in the ballot initiative, this group wants the 1.5-square-foot minimum to remain intact in Massachusetts "for the hens' benefit."
Staffers in the AG's office say they've held numerous meetings with stakeholders in the past two years. They hadn't previously begun the formal rulesmaking process because they were waiting for the legislature to act.
Subscribe to Our Newsletters
Feedstuffs is the news source for animal agriculture
You May Also Like
---