USTR initiates USCMA dairy dispute settlement
USTR initiates USCMA dairy dispute settlement
Canada's dairy tariff-rate quota system challenged under trade enforcement mechanisms in USMCA.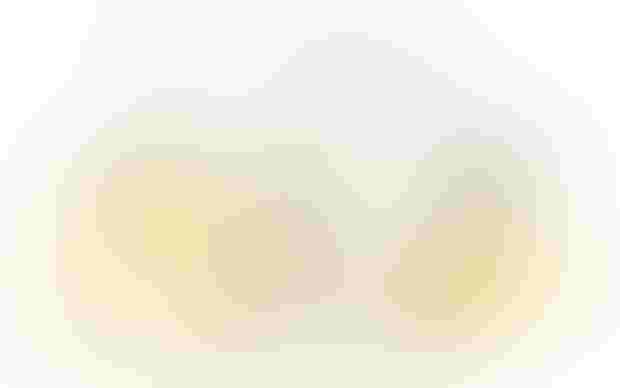 U.S. Trade Representative Ambassador Katherine Tai announced May 25 that the United States has requested and established a dispute settlement panel under the United States-Mexico-Canada Agreement to review measures adopted by the Government of Canada that USTR says "undermine the ability of American dairy exporters to sell a wide range of products to Canadian consumers."
Dairy industry groups, including the U.S. Dairy Export Council, National Milk Producers Federation and International Dairy Foods Association, have been calling for full enforcement of Canada's trade obligations given Canada's ongoing refusal to change how it handles dairy market access under USMCA. Initiating an official dispute settlement will, under USMCA rules, establish a panel to determine whether Canada has been violating its trade obligations. If the panel determines a lack of compliance, the U.S. would then be granted the right to impose retaliatory duties if Canada fails to fix its problematic TRQ administrative practices.
The United States is challenging Canada's allocation of dairy tariff-rate quotas, specifically the set-aside of a percentage of each dairy TRQ exclusively for Canadian processors. USTR challenges these measures deny the ability of U.S. dairy farmers, workers and exporters to utilize the TRQs and realize the full benefit of the USMCA, USTR notes.
"A top priority for the Biden-Harris administration is fully enforcing the USMCA and ensuring that it benefits American workers," says Tai. "Launching the first panel request under the agreement will ensure our dairy industry and its workers can seize new opportunities under the USMCA to market and sell U.S. products to Canadian consumers."
A tariff-rate quota applies a preferential rate of duty to an "in-quota" quantity of imports and a different rate to imports above that in-quota quantity. Under the USMCA, Canada has the right to maintain 14 TRQs on dairy products: milk, cream, skim milk powder, butter and cream powder, industrial cheeses, cheeses of all types, milk powders, concentrated or condensed milk, yogurt and buttermilk, powdered buttermilk, whey powder, products consisting of natural milk constituents, ice cream and ice cream mixes and other dairy.
In notices to importers that Canada published in June and October 2020 and May 2021 for dairy TRQs, Canada sets aside and reserves a percentage of the quota for processors and for so-called "further processors," contrary to Canada's USMCA commitments. This restriction undermines the value of Canada's dairy TRQs for U.S. farmers and exporters by limiting their access to in-quota quantities negotiated under the USMCA, USTR says.
The United States requested consultations with Canada on December 9, 2020. The parties held consultations on December 21, 2020 but did not resolve the dispute. This is the first panel request ever filed under Chapter 31 (Dispute Settlement) of the USMCA, specifically Article 31.6.1. Under the USMCA's revised dispute settlement procedures, the panel is established upon delivery of the request (Article 31.6.4). Under the timeline provided in the USMCA, the panel is expected to issue a report later this year.  
Action urges others to play by the rules
Secretary of Agriculture Tom Vilsack says USTR's action is an important step for American agriculture, and one thing that brings the U.S. dairy sector closer to realizing the benefits of the USMCA.
"Ambassador Tai's action today will help ensure that Canada upholds its commitments under the USMCA and puts our other agricultural trading partners on notice that they must play by the rules. I am hopeful of a swift resolution that allows Canadian consumers access to high-quality U.S. dairy products and delivers the economic opportunities promised under USMCA to U.S. dairy farmers," Vilsack says, who previous served as the president and CEO of USDEC before returning to USDA.
"Our negotiators and our dairy companies work too hard for the market access obligations in these agreements to be ignored," says IDFA Trade Policy and International Affairs Vice President Becky Rasdall. "We're indebted to Ambassador Tai and the teams at USTR and USDA for their efforts to advance this dispute."
The IDFA represents the United States' dairy manufacturing and marketing industry and has a membership that represents 90% of the milk, cheese, ice cream, yogurt and cultured products, and dairy ingredients produced and marketed in the United States and sold throughout the world. The group's membership supports more than 3 million jobs that generate $159 billion in wages and $620 billion in overall economic impact. The U.S. shipped a record $735 million worth of dairy products to Canada in 2020.
USDEC and NMPF have carefully monitored Canada's actions regarding its USMCA dairy commitments and have urged the administration and Congress to make this a priority as soon as USMCA entered into force. The organizations highlighted for USTR and USDA the inconsistencies between Canada's dairy TRQ allocations and Canada's USMCA obligations. In a detailed filing submitted to the administration, NMPF and USDEC provided the agencies with a specific review of the Canadian TRQ system and an explanation of the negative impacts resulting from them.
Jim Mulhern, NMPF President and CEO, welcomed the action to initiate the settlement process. "Canada has failed to take the necessary action to comply with its obligations under USMCA by inappropriately restricting access to its market. This needs to stop and we are thankful that USTR intends to make that happen."
Krysta Harden, USDEC President and CEO, adds the dairy industry has long-standing and well-founded concerns that Canada undermines its trade agreements when it comes to dairy.
"Our trading partners need to know that failure to meet their agricultural trade commitments with the United States will result in robust action to defend U.S. rights – today's action demonstrates just that. The expansion of dairy market access opportunities is critical for our industry," Harden says. "Today's action is a critical step toward maximizing current export opportunities while sending a strong message in defense against the erection of future barriers in Canada and other markets as well."
The concerns raised by USDEC and NMPF have been echoed by a broad bipartisan coalition of members of Congress. Most recently, several leading members of the House Ways and Means and Agriculture Committees joined together on a bipartisan message to USTR urging further enforcement action and multiple members of Congress shared a similar message during Tai's trade oversight hearings in May.
Subscribe to Our Newsletters
Feedstuffs is the news source for animal agriculture
You May Also Like
---