USDA withdraws organic livestock rule
USDA withdraws organic livestock rule
Withdrawal becomes effective May 13, 2018.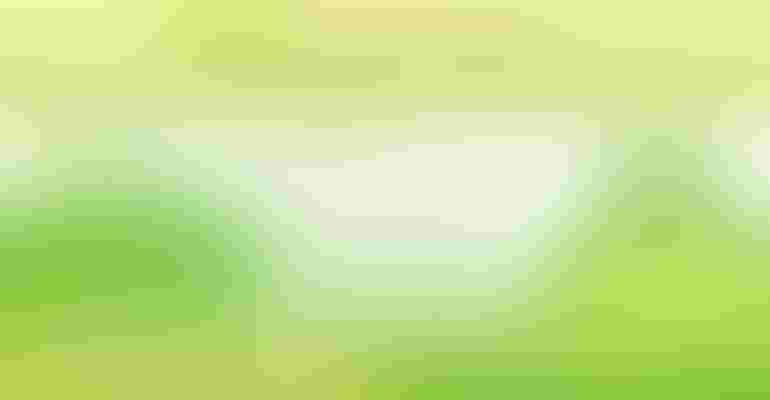 The U.S. Department of Agriculture announced Monday its decision to withdraw the Organic Livestock & Poultry Practices (OLPP) final rule that was published on Jan. 19, 2017. USDA said the rule would have increased federal regulation of livestock and poultry for certified organic producers and handlers. The withdrawal becomes effective May 13, 2018.
"Significant policy and legal issues were identified after the rule published in January 2017," USDA said in a statement. "After careful review and two rounds of public comment, USDA has determined that the rule exceeds the department's statutory authority and that the changes to the existing organic regulations could have a negative effect on voluntary participation in the National Organic Program, including real costs for producers and consumers."
USDA marketing and regulatory program undersecretary Greg Ibach added, "The existing robust organic livestock and poultry regulations are effective. The organic industry's continued growth domestically and globally shows that consumers trust the current approach that balances consumer expectations and the needs of organic producers and handlers."
According to USDA reports for 2017, the number of certified organic operations increased by 7% domestically and by 11% globally. Industry estimates show that organic sales in the U.S. reached almost $47 billion in 2016, reflecting an increase of almost $3.7 billion since 2015.
USDA carefully considered public comments and the relative costs and benefits for both producers and consumers of imposing the proposed additional regulations.
The Organic Trade Assn. (OTA) has opposed withdrawal of the rule and even took USDA to court because of the actions. OTA last week said it requested that oral arguments be heard on its lawsuit against USDA over the agency's failure to put new organic livestock standards into effect. "The case is gaining significant momentum, and more organic businesses and stakeholders are taking action to speak out in support of the lawsuit," OTA said in a statement.
OTA noted that it will be amending the complaint immediately to "yet again challenge USDA's latest attempt to kill a rule that has been fully vetted over a decade." The association's statement added, "USDA's most recent action to completely disregard the overwhelming support for OLPP is evidence enough of their intent to do whatever they desire without regard for public comment and respect for legal authorities."
OTA chief executive officer and executive director Laura Batcha said, "USDA's unconscionable action does not deter us. We will continue our fight in the court. USDA has requested that this case be dismissed; now, they have announced they are withdrawing the rule, but this issue will not go away. This latest action by USDA will only invigorate and solidify more support for this regulation."
The National Farmers Union also criticized the withdrawal, with president Roger Johnson saying, "USDA's action to withdraw the OLPP rule is a mistake that will cost the family producers who already adhere to strict standards in order to meet 'organic' standards. It puts them on an uneven playing field with the types of operations who skirt the rules yet also benefit from the same USDA organic label."
Meanwhile, many legislators and mainstream commodity groups called for a full withdrawal, saying the rule went too far to dictate production practices.
Senate Agriculture Committee chairman Pat Roberts (R., Kan.) thanked Secretary of Agriculture Sonny Perdue for listening to his concerns and others and withdrawing what he deemed a damaging rule. "America's organic livestock and poultry producers can now breathe easy that they can maintain the health of their flocks and herds the best way they see fit, and they will not be driven out of business by another government regulation," Roberts said.
Zippy Duvall, president of the American Farm Bureau Federation, supported USDA's decision to withdraw the rule. 
"The rule did not promote food safety or animal welfare. It went beyond the intent of the Organic Production Act by allowing for animal welfare standards and metrics to become part of the organic label," Duvall said. "Had the rule gone into effect, forcing organic farmers and ranchers to arbitrarily change their production practices, many would have been driven out of the organic sector or out of business entirely, reducing the supply of organic food choices for America's consumers."
National Cattlemen's Beef Assn. president Kevin Kester said Perdue helped usher in another commonsense solution that will benefit America's cattle producers. "Common sense scored an all-too-rare victory in Washington, D.C., today. Not only did USDA not have the legal authority to implement animal welfare regulations, but the rule would have also vilified conventionally raised livestock without recognizing our commitment to raise all cattle humanely, regardless of the marketing program they're in," Kester said.
Subscribe to Our Newsletters
Feedstuffs is the news source for animal agriculture
You May Also Like
---