USDA, Innovation Center for U.S. Dairy announce partnership
USDA, Innovation Center for U.S. Dairy announce partnership
Pact extends and builds upon MOU originally signed in 2009.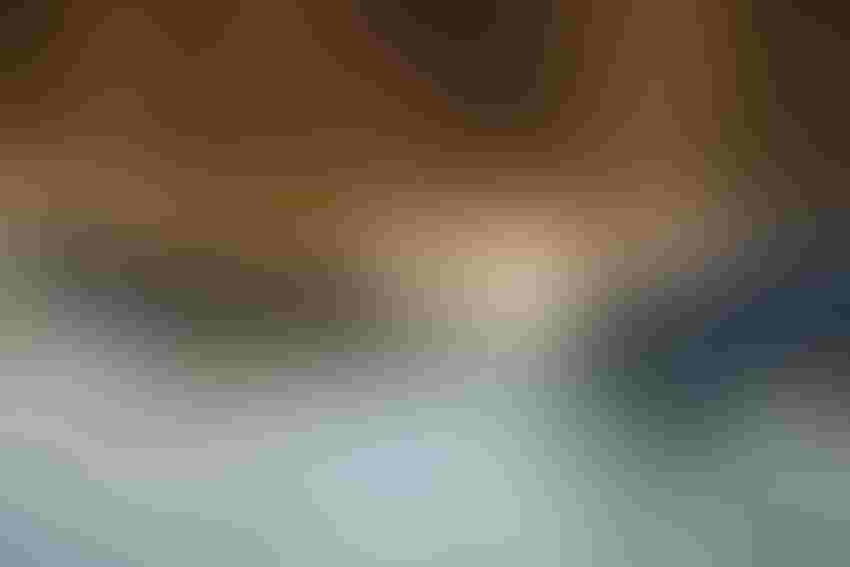 U.S. Agriculture Secretary Sonny Perdue today signed a memorandum of understanding (MOU) between the U.S. Department of Agriculture and the Innovation Center for U.S. Dairy to jointly promote and enhance environmental sustainability in the dairy industry. The pact extends and builds upon a MOU originally signed in 2009.
Perdue signed the MOU with Arizona dairy farmer Paul Rovey, chairman of Dairy Management Inc. and an Innovation Center board member, at DeGroot Dairies in Hanford, Cal.
"USDA and the Innovation Center will continue to work together to accelerate the adoption of innovative technologies and increase energy efficiency improvements on U.S. dairy farms," Perdue said. "These improvements will help producers diversify revenues and reduce utility expenses while they strive to support their families and local communities by operating economically, environmentally sustainable dairy farms."
He continued, "USDA has resources that can help the dairy industry be successful, but in many cases, they are difficult to find, because they are spread out through various agencies. This MOU hopefully will be a potential navigator to the Innovation Center and give a 'green light' to interact with our agencies and centralize our various research and voluntary conservation efforts to reach their goals."
USDA's support for agricultural and waste-to-energy research has played a key role in the agreement's success to date. USDA will continue to work on enhancing the application and approval process for Natural Resources Conservation Service (NRCS) programs to make the process more efficient and tailored for producer convenience. USDA will also continue to examine ways to expand the award of conservation grants for sustainability initiatives by producers, cooperatives, non-government organizations and state and local governments.
The Innovation Center agreed to work with its member companies to partner with USDA in communicating and educating producers on the value of sustainable practices while encouraging them to take advantage of conservation program opportunities.
"Over the years, we have pursued creative and commonsense ways to work together that have allowed us to develop research, technologies and on-the-ground practices that move us closer to our collective goals," Innovation Center president Barb O'Brien said. "The Innovation Center is proud of the synergy that has resulted from our collaboration with USDA, and we have no question that this public/private partnership works in the best interest of farmers, our dairy community and, most importantly, consumers of dairy who trust us to produce nutritious products they can feel good about feeding to their families."
USDA said its national and locally based teams of subject matter experts and portfolio of programs help improve the economic stability of rural America.
"This MOU allows the dairy industry to continue to build on all of the good work we have done for years with USDA," Rovey said. "It allows our industry to have a voice and work within a structure where we can continue making progress toward our shared goals and priorities. We are thankful to have USDA at the table with us."
Previous and current collaborations have resulted in research, resources and a variety of programs that have advanced sustainability within the dairy community, including anaerobic digesters on farms, food waste reduction and the development of nutrient recovery technologies through NRCS and dairy's Newtrient company.  Additionally, the Farm Smart Project led to the Farmers Assuring Responsible Management (FARM) Environmental Stewardship module -- a voluntary tool that helps farmers identify opportunities for sustainability improvements on their farm, as detailed within the FARM program. Currently, 98% of the U.S. milk supply participates in FARM.
Subscribe to Our Newsletters
Feedstuffs is the news source for animal agriculture
You May Also Like
---